Communication is the key to any healthy relationship. You wouldn't expect your loved ones to read your mind, would you? (Ahem..at least not all of the time)
So why should your customers and employees have to do all of the guesswork?
The single biggest mistake most companies make is the failure to communicate, losing their customers' interest, and sometimes even their trust. And without internal communication with their team, businesses would simply cease to exist.
So take the guesswork out. Communicate.
In this modern era, there are so many ways to stay in front of your customers and communicate with your team that there's really no excuse to leave your most valuable assets in the dark.
The mistakes most companies make result in failure to communicate:
1. Not considering their target audience and how they will receive change
2. Lack of transparency
3. Lack of internal communication
Here is what we can learn from the communication failure of these 3 brands:
Interactive (2-way) communication is essential for today's inquisitive buyers.
Want to know how your current and potential customers might feel about a new product or service? Or how your team feels about their current work environment?
Ask them.
With tech always marching forward, there are many ways to ask for people's opinions nowadays – surveys, testimonials, third party reviews and other types of feedback forms.
Now, companies can even text their customers, a method of starting a dialogue that shows a promisingly high open rate, especially among millennials.
Case: Eastman Dry Plate Company (a.k.a Kodak Photography)
Kodak, recent scandal aside, not only failed to listen to the changing needs of their target audience but disagreed internally when an opportunity to innovate presented itself.
Failure to innovate in a movement they themselves had started – filmless photography – caused them to go bankrupt in 2012 as a result.
Former Kodak VP Don Strickland said in an interview, "We developed the world's first consumer digital camera but we could not get approval to launch or sell it because of fear of the effects on the film market."
Needless to say, Kodak didn't survive the digital film revolution, even though they started it. Eventually, the hugely successful digital photography market took off without them.
Expert Opinion
Iris De Geest from Survey Anyplace, a platform built to provide interactive content solutions to foster business-customer relationships, believes in interactive two-way communication. This is what she has to say:
"To improve your corporate communication, consider including interactive content on your website….a quiz, survey or assessment: they allow you to ask relevant questions, show interest in your audience, and add value by giving them expert feedback. 
It's a two-way form of communication where you learn from your audience and customers, and they learn from you. This will enable you to build a long-term, open and transparent relationship with your audience."
Don't just leave innovation to chance. Ask. Listen. Communicate.
Keeping an open line of communication boosts consumer confidence
Opening a line of communication that your company can maintain is important in nurturing client and employee relationships.
No one wants to spend hours every day writing emails, which is where email automation with a personalized touch can serve as an efficient and effective way to communicate with your customers and staff.
Admit it – when you receive a "come back" email personalized for you, it hits you right in the feels (especially if it's for a quality product or service you truly miss).
Conversely, when businesses fail to notify you of important events or updates, this can result in a loss of trust or worse.
Case: Toyota Motor Corporation
In late 2016, Toyota recalled millions of vehicles due to a flawed brake system, but not before serious injuries and deaths were sustained from the faulty models that were produced for nearly a year.
Reports indicate that Toyota did not make the decision to recall these vehicles until consumer reports withdrew their recommendations for 8 Toyota vehicles, forcing Toyota to finally address the dire situation instead of downplaying its effects.
Failure to put out the recall earlier cost them the relationships they had fostered with so many of their customers, trust in the brand, and far more importantly, lives.
Expert Opinion
Binu Francis from SalesHandy believes that staying in touch with customers is key to boosting buyer confidence and increasing demand, especially when times are hard.
He writes: "People like us are directly-indirectly dependent on these businesses to make a living, so it's incredibly important to bring back demand…the most important thing for businesses like yours is to keep communicating with prospective customers and bring up their confidence. It is what will help you build deeper relationships over the long run".
Take it from a company that lost the trust and confidence of many of their buyers – it's hard to win back.
Communicating can give your PR a jumpstart
As a company, public relations can be your best friend and your worst enemy. Don't let poor communication result in a PR slump.
Public Relations builds brand awareness and trust. This is a narrative that you, as a company, can control.
Case: Nike
Let's take a look at one of the most globally loved sneaker companies — Nike.
In spite of their continued popularity, executives' failure to communicate effectively with employees, among other things, has cost the PR team dearly and put them in hot water on multiple occasions.
In 2018 a group of women from the company's Beaverton, Oregon headquarters responded to unaddressed complaints – a byproduct, they said, of a male-dominated work environment — by taking things into their own hands.
They created their own workplace survey and results were delivered to their CEO Mark Parker himself.
Why?
Their employees were perhaps afraid to communicate with HR, and it took a survey gone awry to break down the communication barrier with higher-ups in the company, who claim they were previously unaware of such allegations as harassment and misconduct.
Besides being a hard-learned lesson in how disastrous negative PR could be, we hope that Nike took this as a lesson learned on how to avoid failure to communicate with its employees before disaster strikes.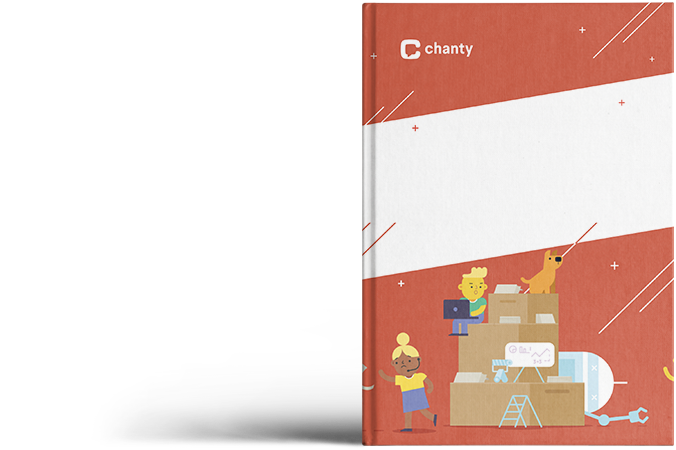 Communication issues at work?
"50 Surefire Ways to Improve Your
Team Communication"
Get eBook
Expert Opinion
Chris P. from JookSMS says it best: "The role of public relations is to build awareness and earn the trust of consumers. Creating a convincing story around your brand and its products ties in with the overall concept of digital marketing."
While public relations alter how the public views companies, effective communication starts from within.
Failure to communicate with your team can be disastrous for the public's perception of your company.
Don't forget – you control the narrative and have the right internal development plan to create a positive PR boost for your company.
And that starts with effective internal communication and the tools you use to do so.
Tl;Dr: Inefficient communication can be chaotic
We know that communication failure happens and that no company is perfect, but these mistakes can cost companies a lot, starting with disgruntled employees and ending with the loss of consumer trust and interest.
Don't let that happen to your company. Listen to your audience and get to know them. Be transparent.
Talk to your team and your customers using the myriad of tools that tech has to offer, and then foster those relationships.
Communicate.