Looks like you are looking for the perfect video calling app for your team. There are many available apps to choose from but today we'll go over the 5 best video calling apps on the market.
Chanty is a collaboration hub with video conferencing functionality and by working on our own team video calling feature we learned a lot about our competition. We have been exploring and investigating all the positive and negative aspects of each app in order to make our own better. So, today I'll do my best to give these apps an unbiased review.
Let's get the ball rolling.
Zoom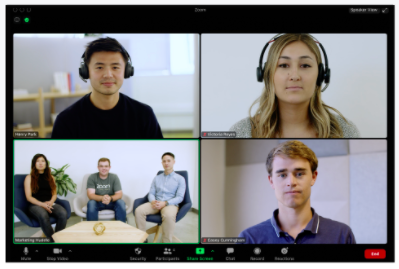 Zoom was launched in 2013. As a platform, Zoom is cloud-based and it can be used with all major devices and operating systems. When it reached its peak during the pandemic, with about 300 million daily users, it faced security issues for which it was widely criticized. Since then, it has gone above and beyond to make security changes and strengthen its privacy measures.
Zoom is very easy to use. All you need is to download the Zoom installer and start the application. Anyone can join in with a single link and you don't need to create an account.
As a platform, Zoom supports up to 1000 participants.
A Zoom Meeting is a video conference hosted using Zoom. You can join Zoom meeting via a webcam or phone. However, a Zoom Room is the hardware that allows to schedule and launch Zoom Meetings from conference rooms.
Regarding file sharing, Zoom enables you to send files to other participants during the meeting or webinar through the chat. Screen sharing is also available.
Now all this sounds great, but when it comes to price, I must say Zoom is a little bit pricier than the other alternatives.
It offers a variety of plans, starting with the Basic pan which is free and gives you a chance to host meetings with up to 100 participants for 40 minutes.
Then you have The Pro plan which is $149.90 per year and it's suitable for small teams and the Business plan which is $199.90 per year, or the Zoom United Business which is $350 per year.
Chanty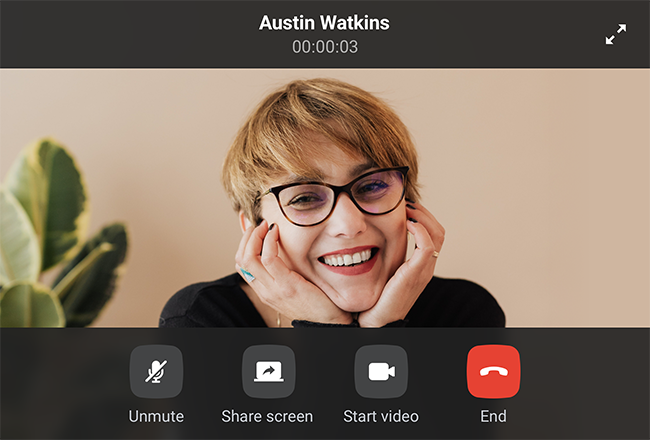 Let's move on to Chanty. We launched Chanty back in 2017 as a team chat with unlimited message history. Now Chanty has become an all-in-one collaboration platform that includes communication, task management with a Kanban board, audio calls, and video conferencing.
The free version of Chanty lets you have one-on-one audio calls, while group audio and video calls are available in the business plan. Chanty supports up to 30 participants on the group video calls but we are working on adding much more.
Also, it is possible to perform screen sharing while presenting. Moreover, all messages and files are saved in the chat and you can always get back to them.
Invitation to join a video call by link will be available in Chanty soon.
Chanty integrates with 3rd party apps such as Trello, Asana, Zapier, Google Drive, Dropbox, Onedrive, Github, Gitlab, Bitbucket, Mailchimp, Giphy, and many others.
Chanty has two pricing plans that allow the users to make a custom package depending on the team size:
The free plan is suitable for a team with up to 5 users.
The business plan starts at $3 per user and lets you have unlimited integrations, group video calls with screen sharing, and a dedicated support line.
Microsoft teams
Now, let's move to one of the biggest players on the market – Microsoft teams. Microsoft launched this service worldwide in 2017.
It is a web-based desktop app that lets you invite anyone with an email address to join a meeting. Users can connect easily via the meeting link. During a video conference screen sharing and chatting is available. Within a team, members can set up channels and also create direct messages.
Third-party services that are supported include MailChimp, Facebook Pages, Twitter, PowerBI and Bing News.
Regarding the pricing, several options are provided – you can sign up for free or choose one of three available plans. Price ranges from $5.00 to $20.00. In the free plan meetings and calling features are included partially, while other plans totally support them.
Depending on the plan, there are some limitations as to the number of participants/users, maximum meeting duration, storage capacity, and so on.
Speaking of security and compliance features, I would like to mention that they may include enforced multi-factor authentication and eDiscovery with in-place search, hold, and export, which are quite important ones.
Google meet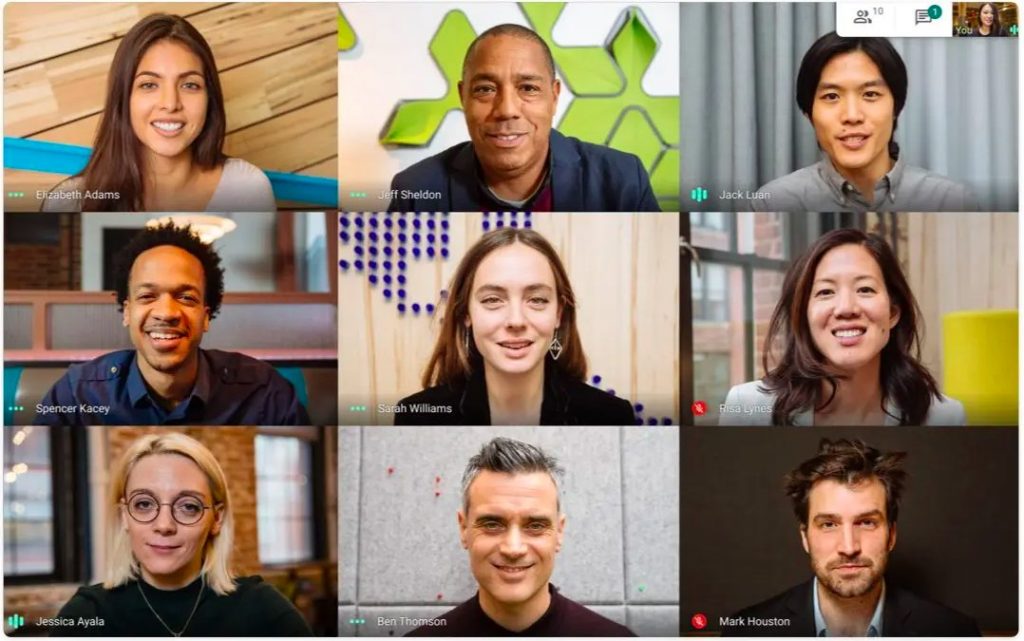 Formerly known as Google Hangouts, Google decided to rebrand its communication service back in 2017 to Google Meet.
Google Meet is quite easy to use. If you have a G Suite account, you can just use your credentials and you are in. If you are not a G Suite user, then log in to your Gmail account and that's it.
However, you need to have a Google Workplace account for a business. Once you sign in and create the meeting, you'll get a meeting link, code, dial-in number, and a PIN.
You can share the details with whoever you want to join the meeting. Recording is possible and it includes the active speaker and anything that is presented. The recording is saved on the organizer's Meet Recordings folder in My Drive.
In terms of messaging, Google Meet enables you to do so during the calls, but once they are over, so is the history of that chat. Also, you cannot see the messages sent by others before you joined the call. The only way you can save messages is when you record your own video calls. Not too handy right?
When you schedule a call on Google Meet, you are able to attach all sorts of files (PDFs, video files etc.) prior to that call. This means that everyone on that meeting will get automatic access to those files.
When it comes to pricing, Google Meet has three plans.
The first one is Free and includes calls up to one hour and a maximum of 100 participants.
The paid one is $8 per active user per month and enables you to include 150 participants during your calls that could last up to 24 hours.
The final plan has custom pricing, so you'll need to contact their sales team. It gives you a chance to invite 250 participants to your calls.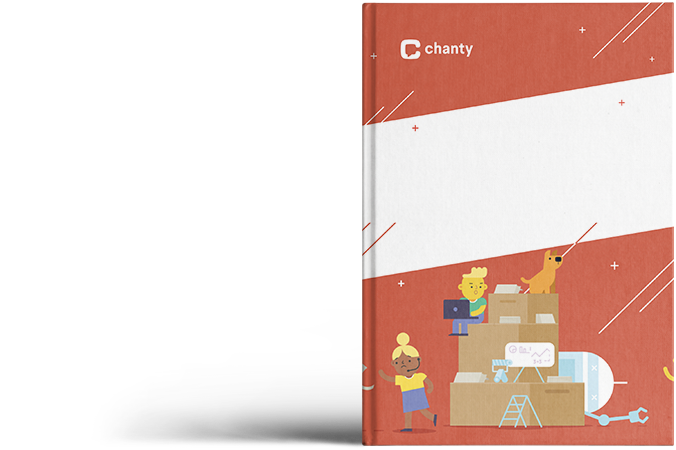 Communication issues at work?
"50 Surefire Ways to Improve Your
Team Communication"
Get eBook
Discord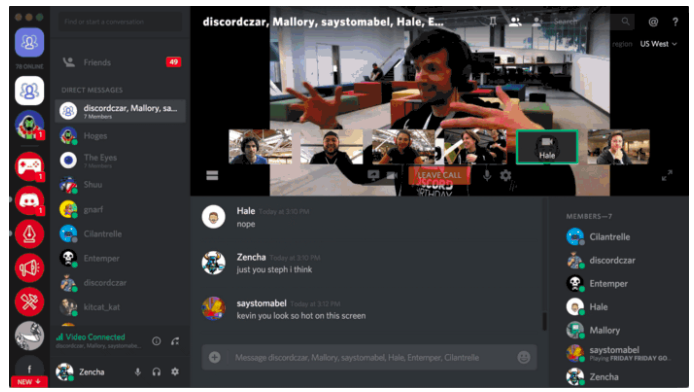 And last but not least – Discord. Discord is a popular group chat launched in 2015, that was originally made for gamers' communities.
It gained great popularity during the pandemic, as more people have worked, played games, and socialized online, more than 140 million monthly users.
Discord offers communication via voice, video, or text, and joining Discord servers for interaction with larger communities. A single user can join up to 100 servers, and a single server can have up to 500,000 members.
Discord has video call options built into the desktop app, the web browser, and the mobile app.
Discord video chat lets you do the following:
video chat only,
screen share only,
video chat and screen share
chat on voice and watch others' videos
Discord is free to download and you can use it without ever paying. However, Discord premium extras with Discord Nitro are available in two tiers:
Discord Nitro Classic is the cheaper premium tier at $5 per month or $50 per year. This subscription improves the video quality, lets you change your four-digit username, a Nitro badge for your profile, and the power to turn animated GIFs into avatar pictures and emojis.
Standard Discord Nitro for $10 per month or $100 per year, offers everything in Discord Nitro Classic, plus a few more perks. You can double the upload files up to 100MB and get even better video quality. 
Feel free to learn more about Discord alternatives.
We've covered only 5 of the best video calling apps. If you are still hesitating on which one to choose, give Chanty a try – we put so much effort and love into this app. We created a collaboration hub with video conferencing functionality, which I'm sure once you try it, you'll never go back.We would love to hear your feedback! Let us know in the comments below.