At some stage, every SaaS team faces the issue of finding early adopters. Before making your product available for public, someone has to give it a spin and provide feedback, so you know in which way to tweak your roadmap.
Finding beta testers for your app is only winning half a battle. In a perfect world, early adopters stick with your tool and turn into paying customers. Reality isn't that straightforward, unfortunately. If you've used the spray-and-pray approach to finding beta testers, get ready to see them coming and going.
The far more trickier part is to attract the right audience – people suffering from a pain your software is solving. If you prefer a bird in hand rather than two in the bush, you should apply some granular targeting and engage your buyer personas via right channels. If it's your first-time launch, you may find yourself spending hours googling "How to find beta testers" as well as asking around your SaaS fellows.
Luckily, you've come to the right place as we are about to share some great, first-hand advice from successful SaaS owners who have been in your shoes. Choose the channel that better suits your business or target audience and get ready for a kill.
Let's continue with a list of proven tactics to find beta testers:
Submit to GetWorm and BetaList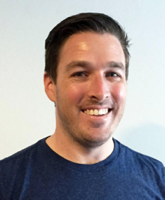 Kevin Graham
Founder Zonode
One of the things that I have done in the past to get beta testers on board, is to use beta user marketing sites like GetWorm and BetaList to help draw some early attention to my products and get the first test users through the door.
I was able to get about 15-30 users on board via GetWorm. Another 30-50 came on board after I shared news of the beta in relevant Facebook groups. The key to getting a potential customer to try out the product if it's brand new, is to have a compelling reason for someone to switch from their current provider – this could be pricing, features, etc. For example, Email Octopus was able to do this by claiming that their product was similar to MailChimp, but a lot cheaper.
I generally run a super attractive deal on GetWorm, eg large discounts to try and get some hype and buzz around the product, and hopefully get those early customers on board.
Draw early adopters with content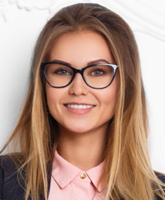 Olga Mykhoparkina
CMOChanty
Having been in beta for a while, it was important for us to set up a marketing funnel that would bring a steady stream of early users. We've tried a bunch of channels including beta testing platforms like BetaList, Beta Family, Betabound, EarliBird, GetWorm (check out the full list of other sources) and LinkedIn outreach.
To give you some numbers – BetaList brought us about 60 early adopters, while other beta platforms would barely get us a dozen of emails. LinkedIn outreach was great and resulted in many more sign ups, but we didn't see it as our long-term tactics, as it's hard to scale.
The best strategy for us was choosing the content marketing path. Putting together reviews and comparisons of our competitors worked particularly well. Here's the step-by-step strategy:
Define your biggest competitor
Check if people are looking for its alternatives (Google Keyword Planner, SEMrush, Ahrefs)
If they do, write an in-depth article on the alternatives
Make sure to put your product on the list (duh!)
Fuel it with a few backlinks so it gets to the Google Top
Enjoy the deluge of early adopters
Leverage Google Adword and Quora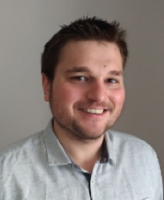 Sergey Zuev
Founder GA Connector
For GA Connector, two main sources of first users were Google Adwords and Quora.
I created a landing page describing the problem and the future solution, then bought some traffic from Adwords for a few hundred dollars. People who were already searching for the problem didn't require too much convincing, which saved a lot of time in the beginning.
Quora is another great source of beta testers. The idea is simple: just use their search to find people who are asking questions related to the problem that your product solves. Then, after giving a thoughtful answer, invite them to your beta program.
Actually, those two channels were more than enough in the beginning. At this stage, we're obviously using other channels too, but those were enough to get us first users. We tried some cold emails, but it didn't work for us (probably just didn't find the right way to do it).
We were usually converting beta testers to paid users by offering them lots of services, support and customizations at a good price.
Get 1000 beta testers with Reddit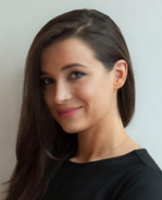 Christina Willner
Founder and CEO Amazing Marvin
We got around 1000 beta testers from Reddit. It's my favorite marketing platform for early traction. The key is to find subreddits that are a great fit for your product. There are so many that there is a perfect one for almost any product.
It's important to have a Reddit account that is not brand new and have engaged in the community before. If you don't know how Reddit ticks, don't try and get anything from the community. It can really backfire.
You can either make posts or comment on other posts to get beta testers. I got all of our beta testers just through comments. To make comments that will be seen, go to the chosen subreddits and sort by newest posts. Scan if there is anything where you can truly provide value.
Write a detailed, helpful comment and drop the link to your pre-launch page or beta sign-up page. Do this consistently and don't forget to engage in the community without dropping your links too.
Target competitors' fans on Twitter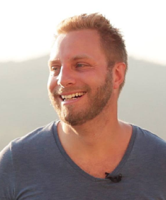 Adam Hempy
Owner Better Proposals
We had a feeling that our proposal software would make a good standalone product but didn't know for sure. To get a solid idea from real users we set up a scrappy landing page at Better Proposals, did a quick search to find some would-be competitors and ran ads on Twitter targeted specifically to their users using their Twitter handle.
This generated us a bunch of signups to a non-existent product. From there we had conversations with those people and started immediately gathering feedback. This worked well because we went straight to the source. We went to people with the problem and were already using a solution. The last thing you want is hypothetical feedback, that's more damaging than no feedback at all.
Engage with Facebook groups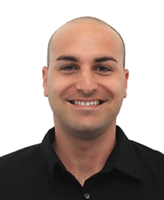 Tomer Aharon
Co-Founder Poptin
Our strategy for getting our first 500 beta testers was using professional Facebook groups. We were very active in local marketing facebook groups, helped everyone we could and shared very valuable content and tips. We didn't expect anything in return.
This way other marketers initiated conversations with us and we had an open door to start talking to those who engaged with our posts.
For the first few months before the launch, we didn't even talk about our product and didn't mention it at all. A few days before the beta launch we talked to the new connections we had and told them about the product. Other than that, the admins of the groups were happy to share our platform and let thousands of potential users see it.
Facebook groups can get you a very targeted audience, in this case – beta testers, who you can talk to later and get real feedback.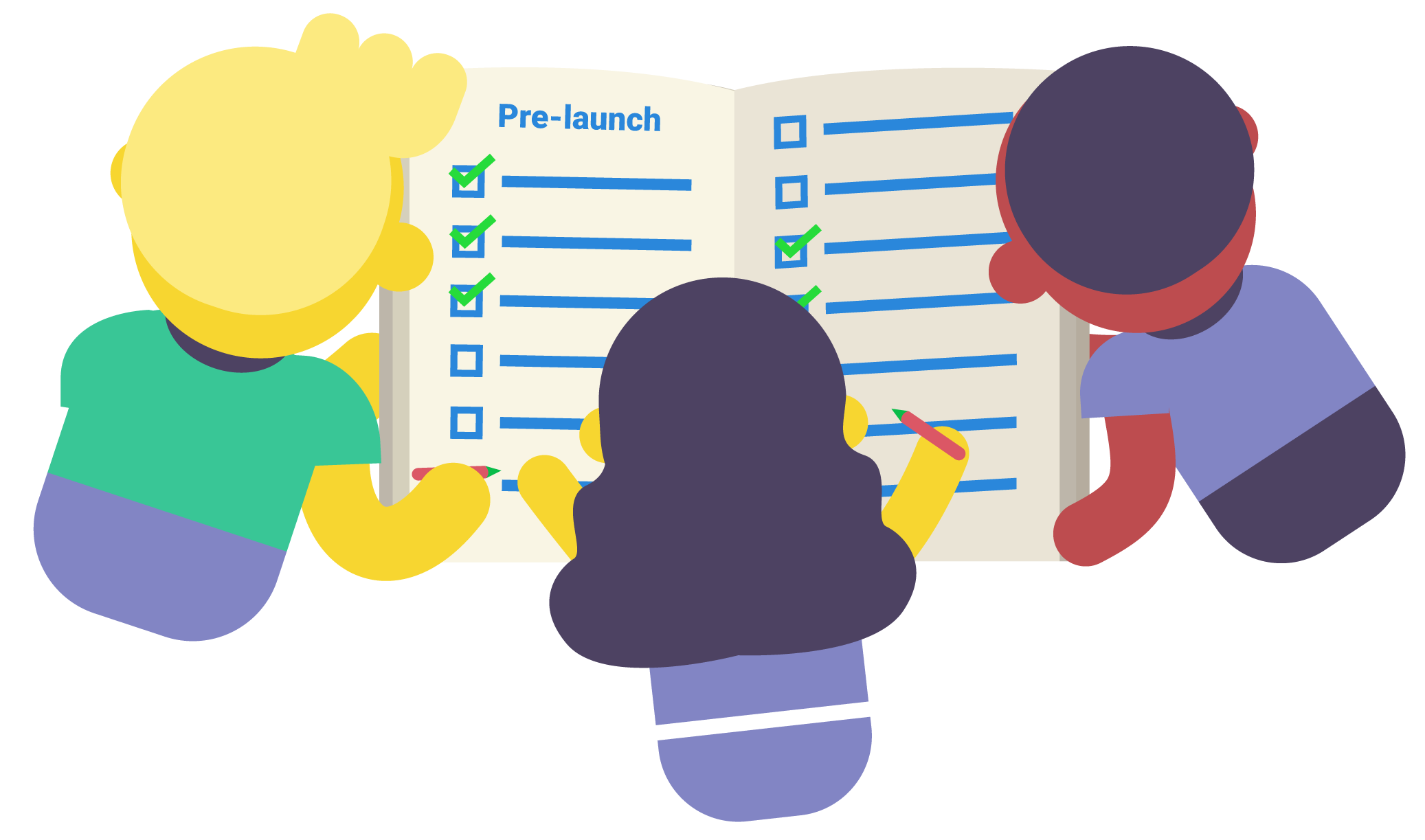 Launching a SaaS product?
"SaaS Product Pre-launch
Checklist: 50 Tips for Your Startup"
Get eBook
Outreach influencers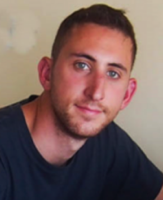 Dave Schneider
Ex Co-Founder NinjaOutreach
We're lucky to be able to leverage our product for one of the main strategies: influencer outreach. We used our tool to generate leads and outreach to our target markets, giving a selected group of people an irresistible offer to try our product out.
Then, it was about the personal touch. We wanted to make sure we could offer hands-on consultation on how our product can solve their problems. Instead of persuading them to hop on a call, we added our call scheduler on our email signature to make it incredibly accessible for our testers to reach us on their own accord. This subtle approach allowed us to speak with almost one-third of our beta testers.
And our secret weapon to our successful beta testing? Turning to Twitter for lead generation – almost entirely automated, too! We handpicked a list of Twitter handles from our target market, tossed it into a bulk Twitter management app to bulk upload tweets which eventually generated over 100 interested agencies! It worked even better than emails! So, from our initial goal of just 20 beta testers, we managed to achieve over 400+ using these easy tactics.
Add a personal touch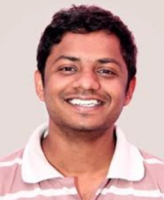 Manan Shah
Co-Founder & CEO Recruiterflow
Talk, talk and talk – We had signed up a couple of customers before we wrote the first line of code.
Stalk your prospects: Our customers spend an inordinate amount of time on LinkedIn. That made the reaching out and searching part easy.
Hunt with the harpoon, don't fish with a fishing net: It is absolutely essential to get the right kind of customers in early. We knew that our customers are those who don't rely on job boards, but they recruit for really hard to fill positions. So, we specifically looked for such people and reached out to them. Some of them responded, some of them didn't.
Say thank you: We sincerely and personally thanked everyone who agreed to beta rest Recruiterflow and in turn, they referred more people who might want to test it out.
Create value for the community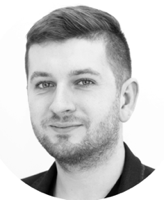 Zbigniew Czarnecki
CEO Teamdeck
Hoping to attract beta testers to our resource management tool, Teamdeck, we've asked ourselves what kind of users we want to acquire, and how we can reach them without being spammy. In the end, we've managed to reach 1300 beta testers who've tried out our tool.
A great way to attract beta testers is getting access to the communities of the apps your product integrates with. In our case it was Podio, a popular PM app. We asked them to spread the word about a new integration, which brought us more users potentially interested in our app.
Two weeks before the launch we added our product to BetaList – a beta directory we found the most suitable for Teamdeck, which brought us a considerable amount of sign ups. Remember to plan your submission in advance, as there may be a waiting list and a review process.
Our all-time favorite marketing strategy is creating value for the community. That's why we wrote an ebook on resource management and then promoted it e.g. on Product Hunt in order to get targeted signups and to educate the audience. Then, invitations to our beta have been sent directly to those who downloaded our ebook, knowing that they would be potentially interested in what our product is offering.
Don't forget about your friends & social media following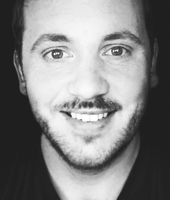 Daniel Kempe
CEO Quuu
If you are lucky enough to have an existing network on social media that you engage with on a regular basis, asking for some quick feedback on your idea is never usually a problem.
They'll be a bunch of people in your network that could really utilise your new idea. They will usually provide you with some really useful feedback. You can then improve your product based on actionable insights before launching to the public.
Using tools like Trello allow you to keep track of feedback which will build up over time to show certain things are more needed than others, again giving you more information to make decisions.
Don't listen to everything everybody says, but do take it all on board.
At Quuu, we used Betalist and reached out on social media asking if anybody would be interested in testing the new features and we were overwhelmed with responses. After collecting all the feedback we can make decisions on what to add/remove before launching fully.
Use groups with shared interests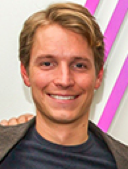 Victor Ekelund
CEO Albacross
We wanted our tool to be tested in different spheres of business. Product Hunt turned out to be the ideal place to search for such beta testers. This platform is full of those who are passionate about new technologies, who are wise and ready to help. We managed to find many of people who were eager to try out our free lead generation tool.
Apart from Product Hunt, we used social media channels such as Facebook and Twitter to find beta testers for our business. It should be mentioned that nothing works better than groups with shared interests on Facebook.
And of course, Albacross came in handy for this purpose as well. We used our own tool to look for potential beta testers. With Albacross we knew for sure who has been visiting our website and how they can be contacted. So, basically, our potential beta testers were already interested in our business and all we had to do was to reach them out.
One more secret should be revealed here: it's not always all about the places and tools you use to find beta testers, it's about the attitude you provide. Just think about it, when a person hears that he or she fits perfectly your "ideal" testing group, it feels exclusive, and they're excited to participate in a beta test.
Old School Personal Networking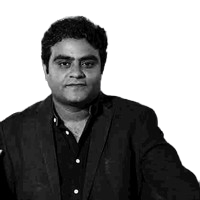 Asad Khan
CEO LambdaTest
Even in today's digital age where every lead is snatched from social media and digital communities, we often forget the power of good old school personal networking. Before starting LambdaTest I had 15+ years of testing experience both as an employee and as a successful service company owner. I worked with companies ranging from startups to Fortune 500 enterprises and built up a professional network of like-minded friends and other business owners. When building LambdaTest these same people were invaluable in giving me the right feedback and helped us in building the right feature set.
These friends were also our first users as well and were our first ardent product ambassadors as well.
In this digital age where we think that sending a Linkedin request is enough, we are forgetting core business development values that have been tried and tested for many years. You are developing a product whose aim is to solve problems and make lives easier. Without interacting with these users and understanding their core problems at length there is no way that you can deliver a quality product. And I will assure you that if you live up to expectations of these users, they would be your most ardent product ambassadors, even better than many paid influencers.
So in a nutshell, we started our hunt for beta testers months ago before our product was ready to hit the market. The very first users were experts in the fields and gave very useful feedback. Our experience around this approach helped us build our culture of customer-centric development process, and even now most of our new features are usually based on customer requests.
Conclusion
As you see, there are tens of ways to find beta testers for your next big thing. No matter which channel you choose – Facebook, Twitter, Quora, Reddit, BetaList or else, the process of attracting the right audience should include:
painting a perfect picture of your buyer persona
identifying the issue your software solves
addressing people who are looking for this solution
creating value for the community
adding a personal touch
The right approach will not only help you keep early adopters using your product, you might as well turn them into paying customers. Good luck with finding early adopters for your cool product!
Do you have any thoughts, ideas or best practices to bring to the table as well? Give your valuable advice, write about successful (or not) experiences or share your feedback on the tactics we've listed.