The success of a business depends on many possible aspects. In most cases, it's the leader who can make the biggest difference in a company. This statement is true only if the person in charge manages to make the right decisions and take the right actions. Whether you're leading a small business or a large brand, it's almost certain that one of the most challenging tasks you consistently face is the management of your team.
Intelligent work happens when your team members are aligned with your company's purpose and concise goals. Moreover, the performance of a professional team is directly proportional to the level of knowledge, skills, and passion that each person from the team possesses.
Emotional intelligence is one of the essential traits of the most successful teams. When the members of a group work hard and smart together, working "all as one", in harmony and joy, great results will show up.
Building an emotionally healthy company is quite a complex process and it does not depend entirely on you. Your team members must also be willing to improve their emotional intelligence.
In today's post, we're presenting several ways in which you can offer your team members the proper conditions in which they can develop their emotional intelligence levels. Moreover, we'll discuss ways in which you can create a sense of trust and a sense of group identity.
Work on yourself first
Before you even attempt to improve your team's emotional intelligence, you must assess and reassess your current condition. You should ideally have the following qualities and traits before you start working on others:
Strong communication skills – For people to understand your thoughts, assignments, and expectations, you must clearly express what you're meaning to say. This will help provide effective team communication.
Great emotions management – You can't put somebody down – or even worse – fire someone because they made you angry at one point. You need to be able to keep your cool all the time.
High self-awareness – Being able to recognize your feelings, qualities, and weaknesses will make you a complex leader who will be able to achieve great things.
High empathy – It's a great thing when someone understands your problems entirely. Be that type of leader and your team members will love and respect you.
Just remember that your team cannot become emotionally intelligent as long as its leader does not possess such qualities. Always work on yourself before pretending anything from anyone. That's what great leaders do!
Carefully assess your team's traits and weaknesses
In order for your team to work at its peak level, you'll need to assign the right tasks to the right people. Every member of your team is a unique individual who probably has unique talents and traits that are waiting to be discovered.
Gerry Passion, CEO at Careers Booster, encourages the following:
"Get to know your team better. Get personal and encourage team meetings outside work. If you want to, you can even encourage your team to have an open discussion in which every player assesses his and his team members qualities and flaws."
Spark passion
First off, you should ensure that you're hiring the right people in the first place. Skills, experience, and knowledge in the field are definitely important traits. However, you need to hire people that are also extremely passionate about their work. Passion is a rare trait nowadays, especially when people get paid on hour.
Your role as a leader makes you responsible for your team's collective passion and drive. From time to time, your members might be exhausted and their motivation levels might drop. Well, you can't let that happen, so ensure that you bring back the passion every time it flies outside your company's walls.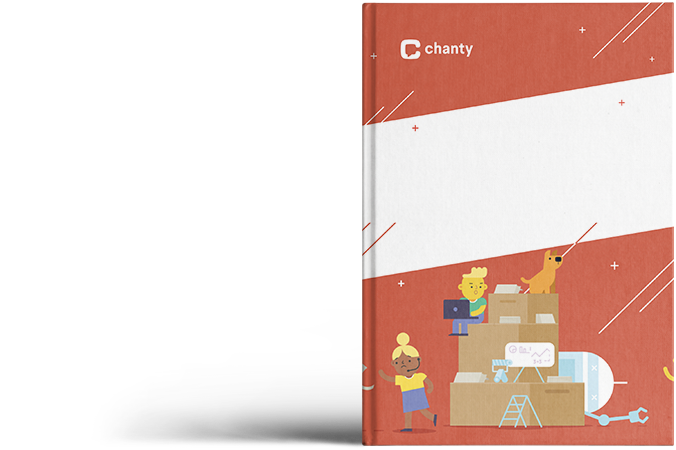 Communication issues at work?
"50 Surefire Ways to Improve Your
Team Communication"
Get eBook
Use different yet effective stress management techniques
When your team members are dealing with stress, their performance is significantly affected. Stress is a negative emotion which manifests differently from person to person. In order to reduce your team's stress, you should approach a few different yet effective stress management techniques:
Encourage regular short breaks. Don't let your team members work non-stop. Instead, encourage short and relaxing breaks. Let every member decide for themself how much time they can work in one batch and how much time they need to relax before starting another batch. See the Pomodoro technique.
Emphasize the Importance of a Strict and Disciplined Schedule. Let all your team members know how important it is for them to stick to the schedule. To help even more, develop strategic systems around your team's goals and ask everyone to follow the rules.
Encourage single-tasking. Multitasking is not effective. If you didn't know, it can even hurt your brain, so you should discourage your employees from multitasking their assignments right from the start. Encourage single-tasking and explain your team members the reasons why they should stick to it.
Takeaways
Take our tips and tricks and put them into action immediately. Also let your team members understand the importance of these rare traits, and make them acknowledge the potential benefits that both they and their team can get.