Team collaboration is important for a reason—it delivers results. But what are the keys to making team collaboration more effective for your company? Let's find out the answer together.
What is team collaboration in the workplace?
Today we can't but admit that the Information Age has changed the way we live, think and work. Teams within a company are no longer bound to a single location or time zone. Orders and responses have moved from being vertical in a company's hierarchy, allowing teams to make their own decisions, share responsibilities and celebrate successes together.
Multiple reports, surveys and studies of the modern workplace agree that team collaboration increases productivity, regardless of the company size or industry. But what does collaboration actually mean?
The Oxford Dictionary of English defines collaboration as "an action of working with someone to produce something." A study conducted by Frost & Sullivan, "Meetings Around the World: The Impact of Collaboration on Business Performance," broaden the term collaboration to "an interaction between culture and technology such as audio and Web conferencing, e-mail, and instant messaging."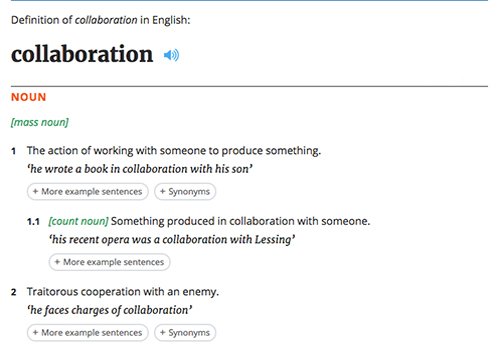 Collaboration, therefore, is not just the action of working with someone – a team in our case. Collaboration also involves using modern technologies to unite teams from different locations and time zones. Moreover, there is a purpose of producing "something." That "something" is definitely results in a business world. Such results always have a process behind them, and the ability to make that process effective determines the success of team collaboration within a company. Now when we understand what collaboration is and what it does, it's time to find out how your company can benefit from team collaboration.
The benefits of team collaboration
The most measurable benefits are, of course, less time spent and more money saved. It is no surprise that effective teams finish important tasks faster and meet deadlines more efficiently than individual workers do.
Modern technologies change the way teams collaborate. They allow people to have access to the same information from any place in the world, which is extremely important for companies with widely-distributed teams. Video conferencing typically decreases the time spent on meetings and eliminates pricey business trips.
Another benefit comes from using a team messenger. This is a powerful solution for both company communication and collaboration. The idea of using an instant messenger for communication is not new, but you will be surprised how useful the collaboration component of a program is. The ability to share large files easily, unlimited conversation history, free audio and video calls, multiple integrations with other collaboration and productivity tools bring all the information you need in one place, making team messengers hugely popular today.
Collaboration gives team members an equal opportunity to share ideas, helping your company to become a learning organization. Team members begin to understand and respect diversity better, make team-focused decisions leading the team to a swift achievement of a common goal. What are the advantages of team collaboration in your company? Feel free to leave your answer in the comments.
Team collaboration challenges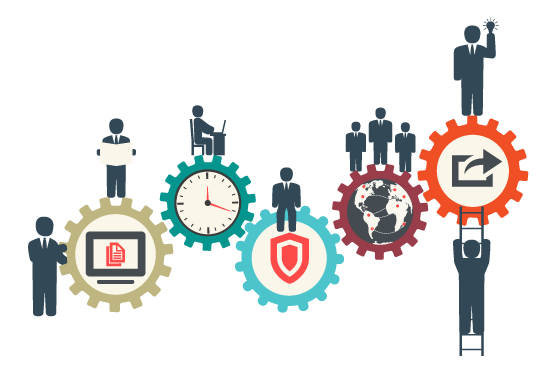 The benefits of team collaboration are quite decisive, but they come at a price. Here are some challenges your company may face on the way to making collaboration effective:
1. Information overload
There is so much information, so many tips and tools for you to choose from, that trying to digest and adapt that knowledge becomes a challenge. The reason for such a variety lies in a simple fact that no one actually knows how to make team collaboration effective, or to be more exact, everyone handles collaboration in his or her own way. The best way to deal with this challenge is to know your company and your team well enough, in order to understand what tips or tools are best for you.
2. No immediate results
Building an effective collaboration is a long-term process. No matter how hard you try or which tools you use, it takes time to get noticeable results. Some impatient managers even give up, leaving the process halfway through. The only thing you can do about it—is to believe in yourself, your company and in a fact that the result is definitely worth the effort.
3. Collateral costs
Apart from time, collaboration takes effort and money. Sometimes there is a knowledge gap between teams or even within one team. Some people may need extra training to learn how to use the tools. Bringing teams from different locations or time zones takes extra effort from managers too. Finally, collaboration tools can cost a lot, especially if you are a startup or going through a business slump. The solution here lies in understanding that your team will benefit from learning new technologies or meeting with diverse opinions. Moreover, many collaboration tools offer free trial periods or are even free to use.
4. Overusing emails
We are all familiar with a situation when our inbox surprises us with a record number of emails received or sent in one day. Let's admit that, no matter how hard software companies try to replace emails, we still can't stop using them. There are situations when it is our only option to make a deal. But when it comes to collaboration it's time to move on to team messengers, task managers and other teamwork tools which make collaboration fast, simple and engaging. By the way, what are your reasons for sending emails? Feel free to share your thoughts in the comments.
5. Lack of motivation
Be ready to face a refusal to collaborate from individual team members. There is always someone with a negative attitude or pessimistic views. These "Negative Nancies" will complain about everything, will be the first to make objections and the last to think of a solution. It is extremely important to identify these people as soon as possible and talk to them one on one. In most cases, the reason for their pessimism is a lack of understanding how a company, a team or an individual can benefit from team collaboration. If left unnoticed or unattended, these individuals can decrease productivity and undermine the morale of a team, causing frustration and conflict. Such a challenge also tells you that your team needs a strong leader who will motivate its members, explain to them the value of team collaboration and unite the team towards shared goals. What challenges have your team faced on the way to building an effective collaboration? Share your experience in the comments.
Ways how to improve team collaboration in the workplace
It should be clear by now how important collaboration is and what the possible challenges are. So it's time to find out how to make it right. Here are a few tips to help your team collaborate effectively.
Make sure your team members are communicating with each other.
1. Become an example
It goes without saying that the success of team collaboration largely depends on the support from managers and company executives. Be sure to create a supportive environment for collaboration and build a collaborative culture at every company level. Team members should not be afraid to speak out and interact with both colleagues and managers. It is also impossible to force your team members into collaboration. Effective collaboration can't happen unless employees trust the company and feel trusted. Always remember that a supportive relationship defines the future success of your team collaboration.
2. Set clear goals
Every effective team needs to understand what the common goals are, how these goals are measured and what the team should focus on. Set realistic expectations, otherwise your team will find frustration instead of success.
3. Define roles and responsibilities
Team members should understand their roles and responsibilities in a collaborative environment. By the way, don't forget to review these roles, taking an individual approach to each team member. Moreover, encourage team members to take more responsibilities and be ready to support them, in case they face challenges.
4. Organize the process
There is no chance for collaborative environment unless you organize the work processes. In addition to providing support, building trust, clarifying team member roles and responsibilities, your task is to provide a team with a platform to share their ideas or leave feedback.
Try to include your team members in major decisions related to the projects they are working on. Allow teams to communicate the work status in real time. If your company has remote teams, you need to use a proper project management tool, that supports Scrum or Kanban methods and provides flexibility to organizations. It will help you create a collaborative environment, keeping multiple teams focused on the same goals.
5. Tool your collaboration up
A collaborative culture not only requires a clear organization and understanding of the business process, but also depends on the tools you use to improve your team communication. The purpose of collaboration tools is to help your team deal with common goals and to increase productivity, making routine tasks faster and easier to accomplish.
Today there are several hundreds, if not thousands, of tools you can choose from. They differ in terms of tasks they help to solve, features offer, price cost, user interface they provide and many other factors. A combination of tools, including instant messaging, agile project management tools, blogging and wikis, should be used to engage teams and foster effective collaboration. Although there are plenty of fish in the sea, finding a flexible tool that integrates well with the business solutions you use can become quite a task. If you already have some software for team collaboration and want to acquire more, it is better to double-check whether the new tool is compatible with the one you currently use.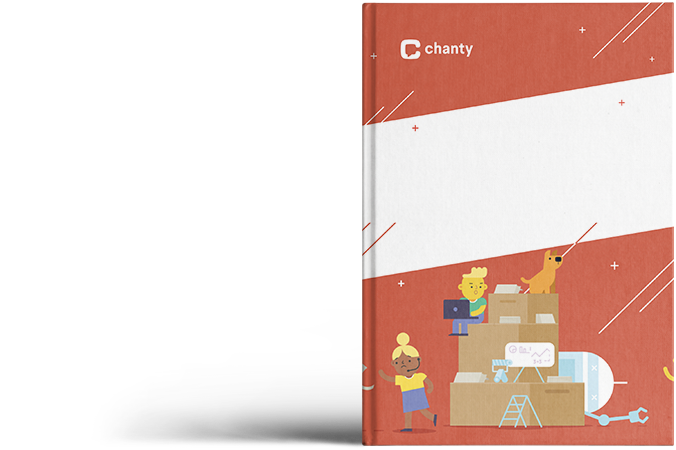 Communication issues at work?
"50 Surefire Ways to Improve Your
Team Communication"
Get eBook
Here's a short list of some great tools able to make your team collaboration effective.
What are some examples of collaboration tools?
Chanty—team collaboration tool

Chanty is a simple team chat for seamless communication and collaboration. We help small teams to become more productive by featuring instant messages with an unlimited searchable history, robust file sharing and uniting notifications from multiple services in a single place.
On a mission to humanize business processes Chanty goes even further. Workflows bring structure to conversations allowing team members to coordinate important tasks in a more efficient way. Audio and video calls, voice transcripts and integrations with popular services transform Chanty into a powerful business tool.
Slack team messenger

Slack is a team messenger with an impressive list of collaborative tools. Your team can benefit from unlimited file sharing and search and archiving (up to 90-day message history in the free plan), integrations with services like Google Drive, Box, Dropbox, Asana, and Salesforce; project management tools such as JIRA, Trello, and Asana; Bitbucket, GitHub, and GitLab repository hosting services, IFTTT applets, social media platforms like Twitter and LinkedIn, and more. Slack also offers voice and video calling, screen sharing, and collaborative note-taking features. Additionally, Slack now has built-in workflows, automation, and app creation tools to streamline team processes and custom integrations.
ProofHub all-in-one work management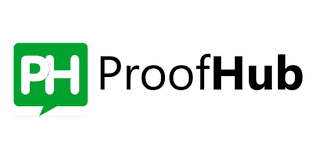 ProofHub is a comprehensive project management and collaboration platform that offers a wide range of features to help teams stay organized and productive. The platform allows users to switch between multiple views, including list view, kanban board view, calendar view, and Gantt chart view, which provides flexibility in project management.
With ProofHub, each task can be assigned a start and end date to ensure that deadlines are never missed. The platform also offers in-built chat, file sharing, and online proofing features to streamline collaboration and give clear feedback on files and images. The online proofing feature allows users to mark-up images and provide feedback, making it easier to collaborate with team members or clients.
Aritic Internal Collaboration

An Instant Messaging Tool for internal company collaborations. Aritic Swarm takes team collaboration to the next level with an encrypted secure messaging option.
The rich UI, along with group messaging features, among others, make Aritic Swarm a go-to-platform for teams that rely on the 'work together' motto.
It brings all your teams together on Aritic Swarm to coordinate and drive business growth.
You can create message rooms or groups as well as engage in one-on-one messaging. Upload videos, images, documents, and any other type of files, use emojis in messages, write HTML coded messages. Format messages with bold, italics, or strikethrough to emphasize on important aspects of your message.
Trello project management

Trello is a project management tool that utilizes the Kanban method to help teams visualize their workflow and manage their tasks effectively. With Trello, teams can create boards that represent their projects, with each board containing lists that represent stages of the project lifecycle. Each list contains cards that represent individual tasks, and team members can be assigned to each task as needed.
Overall, Trello is a user-friendly project management tool that is ideal for teams of all sizes and industries. Its intuitive interface, customizable features, and integrations make it a great choice for teams looking to streamline their workflows and manage their projects efficiently.
Backlog online project management

In addition to its project management, version control, and bug tracking features, Backlog also offers a range of collaboration tools to help teams work together more effectively. Backlog's team collaboration tools include comments and mentions, which allow team members to discuss tasks and share feedback in real-time. Backlog also offers wikis and knowledge bases, which make it easy to share information and documentation with the rest of the team.
Backlog's task management tools allow users to easily create and assign tasks, set due dates, and track progress. Backlog also offers Gantt charts and burn down charts, which provide visual representations of project timelines and progress. These tools help teams stay on track and make informed decisions about project timelines and resource allocation.
Skype video calls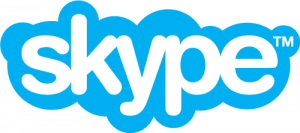 Skype is another well known video chat and voice call service. You will find it useful while making daily or weekly calls, video conferences with remote teams, job interviews, communication with customers and the ability to dial landline phones.
In addition to its basic free features, Skype offers paid features for businesses like conferencing for up to 250 people, compatibility with MS Office tools, integration with other third-party business apps and improved security.
Pics.io DAM tool

Pics.io offers a range of powerful features that make it easy to manage and share your assets. With Pics.io, you can organize your assets into collections, add keywords and tags to make them easy to find, and customize access permissions for different users and teams. You can also preview and edit files directly within Pics.io, saving you time and streamlining your workflow.
Overall, Pics.io is a powerful and user-friendly DAM solution that offers a range of features to help you manage and share your assets effectively. Its integrations, analytics tools, and customizable access permissions make it ideal for distributed teams and organizations of all sizes. By keeping your assets organized and easily accessible, Pics.io can help you to streamline your workflows and improve your overall productivity.
Cincopa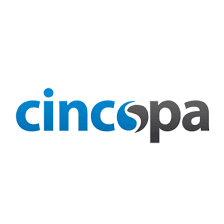 With Cincopa, you can easily create, present and share videos with team members. A digital asset management and video hosting platform, Cincopa offers a variety of features tailored to employee collaboration. With RecTrace, team members can record themselves, their screen, or both and send out personalized videos. A free Chrome extension, RecTrace can be used from within your email browser. Once you're done recording, it will be automatically added to your mail. You can also browse through your Cincopa video library without ever leaving your email browser!
Zendesk customer support service

Zendesk is a complete customer support solution. It offers a customizable interface, live chat features and integration with applications like Salesforce and Google Analytics. It also helps companies to improve customer engagement and get a better understanding of their target market.
One of the key benefits of Zendesk is its ability to help businesses improve customer engagement and gain a better understanding of their target market. The platform offers a range of analytics tools and reporting features, allowing businesses to track customer interactions, measure customer satisfaction, and gain insights into customer behavior and preferences. This data can help businesses to identify areas for improvement in their customer support efforts, as well as opportunities for growth and expansion.
Google Suite, Dropbox collaboration apps

The Google Suite is a great solution for remote teams. It comes with abilities to store, organize and search files combined with collaborative features like sharing, editing and commenting within documents and applications. Apart from collaborating on marketing content there are many other uses, such as providing reports, meeting notes and integration with other services.
Dropbox comes in handy when you need to share non-text multimedia files or PDF's with a link without bogging down your email server with bulky attachments.
GanttPRO project management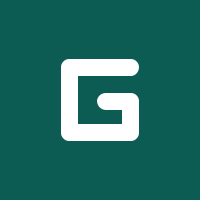 GanttPRO is a Gantt chart-based project management tool. The software has a nice and intuitive interface where even new team members can easily understand the scope of work and other crucial details. GanttPRO brings together work-related activities teams have each day: task management, progress tracking, resource and cost management, team collaboration itself, time tracking, and many more. The software can become a central place where teams can meet every day and enhance their productivity through efficient project management.
So, this is a short list of software and tools able to boost your team collaboration. There is also a more vast guide on tech boons you might use when working together. The list includes detailed description and prices of each tool. Check out the article 50+ Amazing Tools for Team Collaboration in 2020.
As you can see, today you will find the proper tool for any task or activity you are working on. In order to make the right choice you should consider your needs, existing infrastructure and don't be afraid to experiment. How did you choose the right tools for your team? Let me know in the comments.
Conclusion
Effective team collaboration is a vital ingredient in the overall success of a team. It allows your company to increase productivity, saving the time and money spent on each project. Moreover, through collaboration team members are able to share values, responsibilities and experience a sense of belonging to a larger group focused on achievement of a common goal.
The main challenges that prevent companies from building a collaborative culture come from underestimating the value of collaboration.
In order to make effective team collaboration a priority for your company, you should:
Start with setting a goal to improve team collaboration in your company.

Make sure your team understands the value of collaboration to the same extent you do. Take an individual approach if someone is missing out.

Consider collaboration as a long-term process and be ready to put the time, money and effort into making it work.

Support and motivate your team on the road to effective team collaboration.

Use the right tools that will take your team collaboration to the next level.
Update: The future of team collaboration
Having entered the Industry 4.0, we've been surfing a new era of team collaboration. Crew members working in multiple locations are now increasingly commonplace. Teams become more distributed in the modern workforce, making staff collaboration even more crucial. So how shall we make it efficient?
Jonathan Rosenberg, VP and CTO of Cisco's Collaboration Technology Group, claims that in future we'll find ourselves in "the perpetual state of meetings." These constant encounters will not be just about calls and audio conferencing, but video and integrated chat capabilities. This is where communication tools will step up in the game. Experts are sure, the future of team collaboration will definitely be mobile, facilitated almost entirely by smartphones. Also, as Martin Welker, the founder and CEO of Zenkit, supposes in 10 years' time the future of team collaboration "will include augmented processes and machine learning."
Taking advantage of artificial intelligence
Speaking of effective team collaboration, I can't but admit that this is the year of making AI great again.
Machine learning and artificial intelligence is actively supported by trendsetters like Google, Apple, Facebook and thousands of other companies around the world. With all the effort that is now shifted to powering software products with intelligence, it won't take long for the technology to respond becoming smarter and easier to use.
Signs of effective team collaboration
There's a comprehensive Gallup study on what strong teams have in common. Though dated 2009, it's highly quoted on the web and really timely nowadays. According to Tom Rath and Barry Conchie, resilience to conflict is the first telltale sign of effective team collaboration. That is, any debates doesn't cause great crews to fragment. On the contrary, co-workers should actually gain strength and develop cohesion in tough times.
Among other signs of an excellent team – the ability of its members to put what's best for the organization ahead of their own egos. However, co-workers should be also committed to their personal lives as they are to their work, according to the study.
It is also useful to keep in mind that teams undergo certain stages of effectiveness, according to Jon Katzenbach and his "The Team Performance Curve." There's quite a journey from a working group to an extraordinary team. Only a few get to complete successfully, but why not give it a try?