Enable announcement mode in Chanty, either for a new conversation or in the middle of one, to highlight content for your team or a group of people to see! 
This feature enables every team space admin to send out important messages to their team and keep them upfront. Having your message on the top will allow members to notice and find it easily. 
It is literally like a notice board – other team members cannot reply in a thread or send additional messages in the announcement channel. This helps important announcements to stay up front.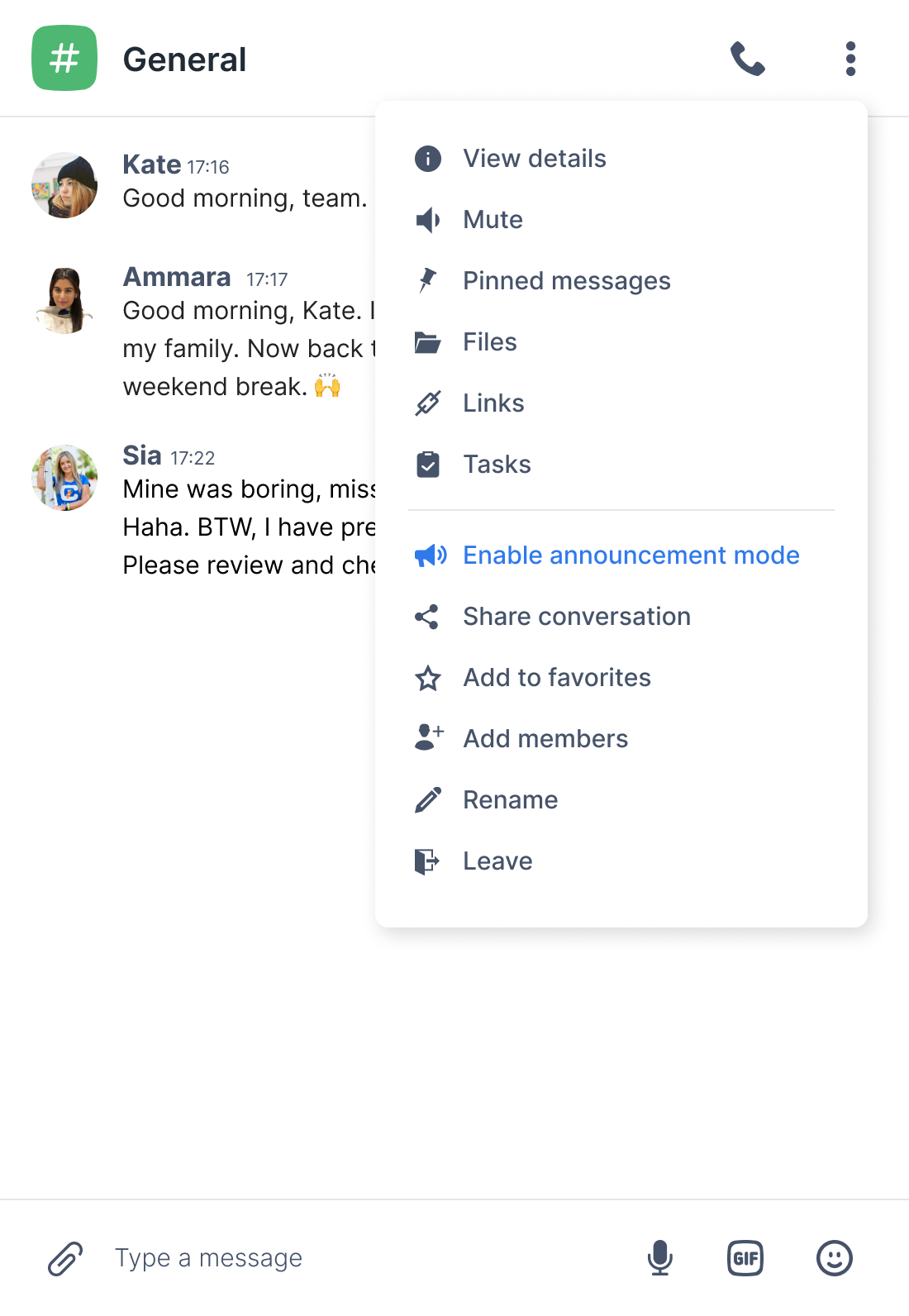 The screenshot below shows how the admin can convert the chat into an announcement mode only.
You can create a new conversation for every announcement category and start sending them in. For example, an announcement channel for campaigns such as Summer Sale, Winter Sale, or Black Friday Sales. On the other hand, you can also create a general announcements channel where you can talk about important events. Or, you can simply create a single announcement channel and send all your announcements in it.
Only team space admins have the permissions to enable or disable the announcement mode in the three dots option menu on their chats.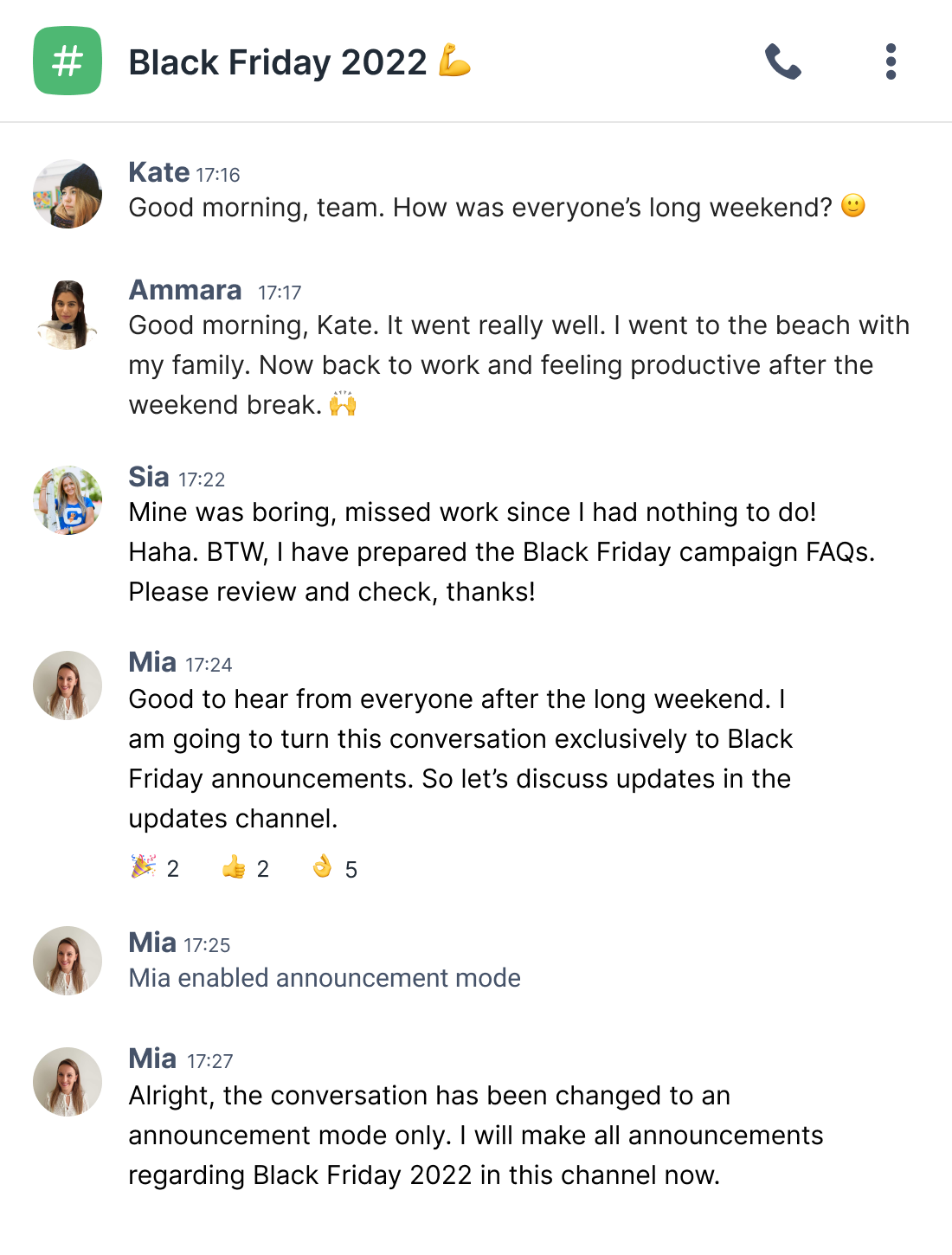 While other team members present in the channel can only react to the announcements.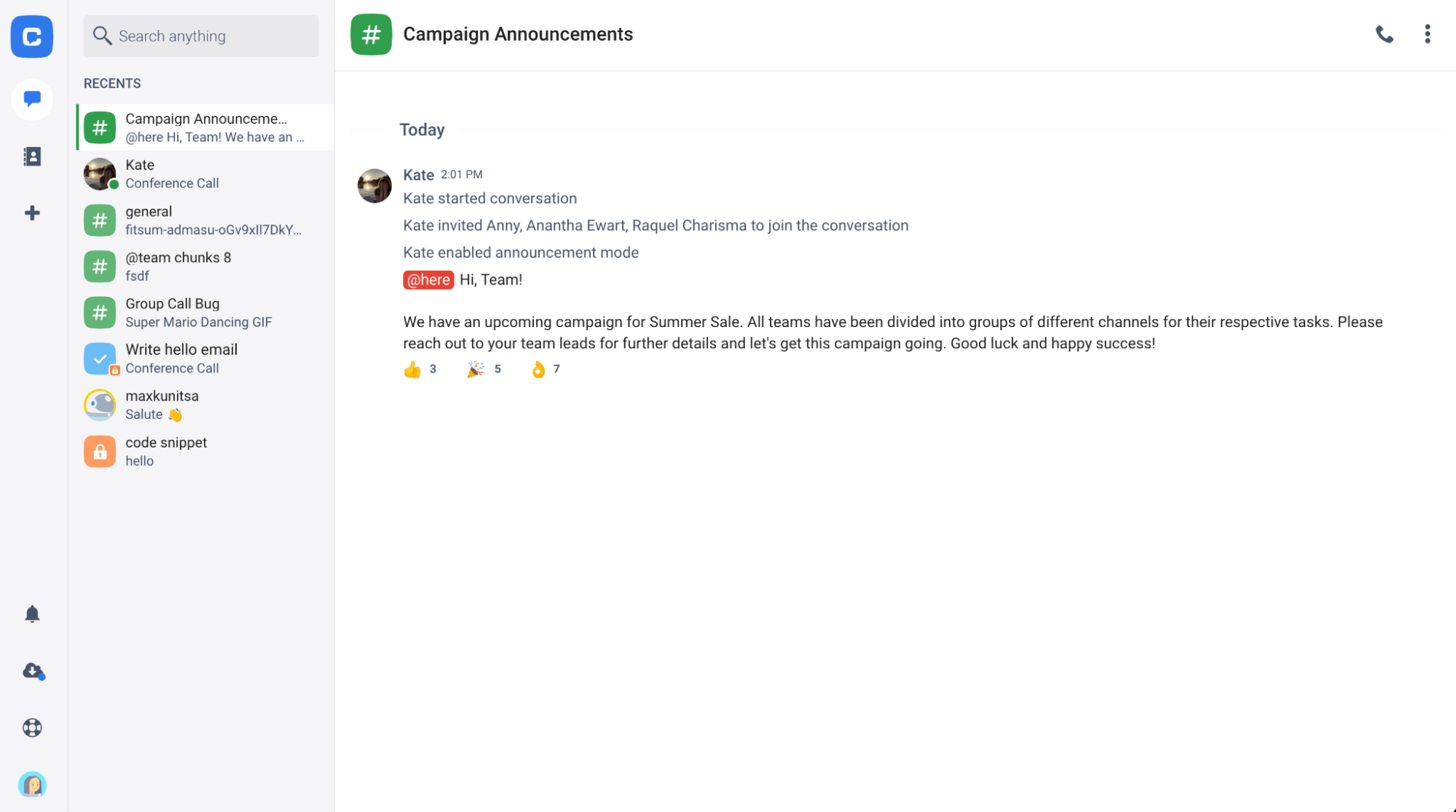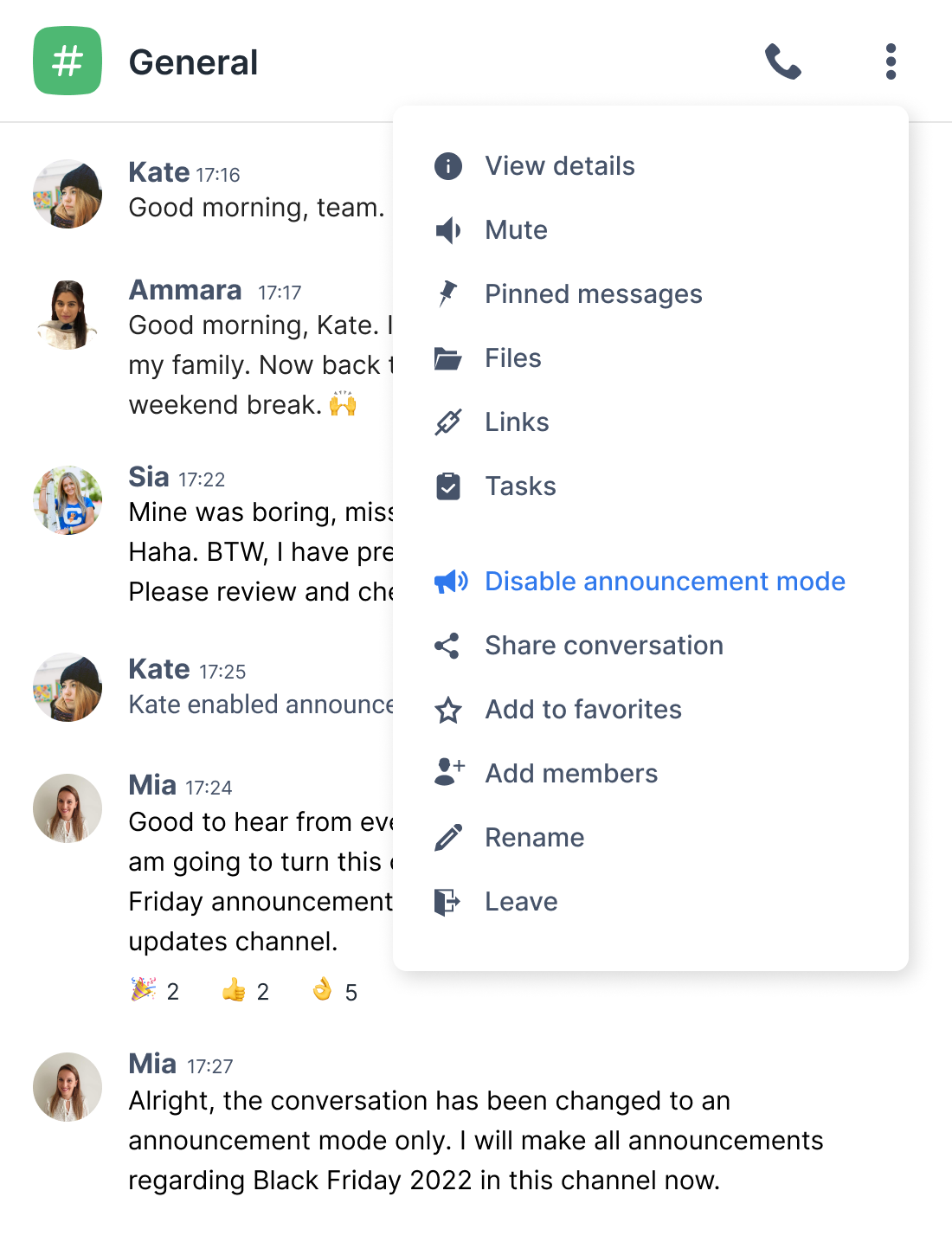 Fun Fact: If you don't wish to make any announcements on this channel, you can disable the announcement mode option and continue a conversation where everyone can reply. 
So, let's get started with some exciting announcements!