Sharing blocks of code is daily routine for deadline-driven teams. Luckily, you can share the code and view attached snippets without leaving Chanty.
Attach a code snippet on web or desktop apps
Open a conversation chat window
Click the  Attachment icon next to the message field to create a code snippet
Paste or type the code into the snippet area
Enter a descriptive title
Choose code Syntax and displayed Syntax style
Hit Create snippet to upload the code snippet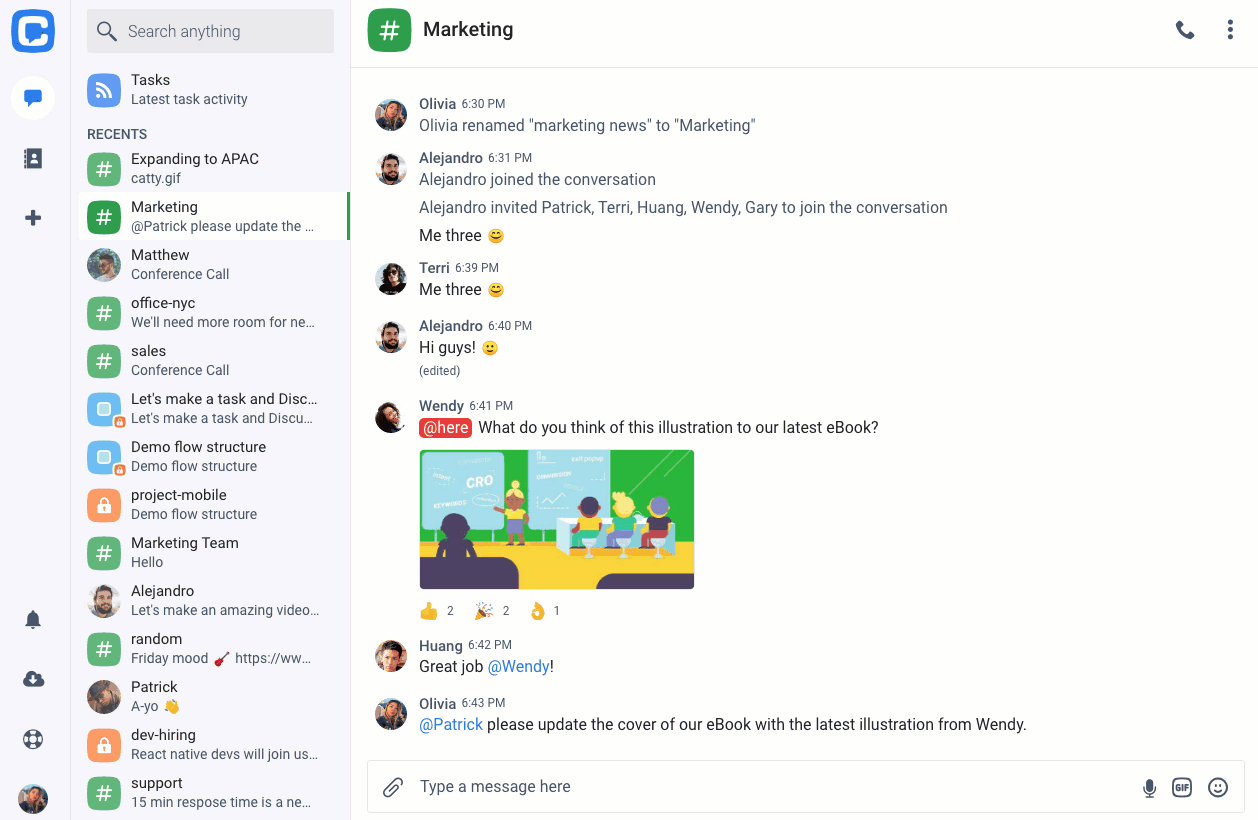 That's it! Now your team can view your code and take further actions asap.
Tip: You can also share long-form text content via Code snippets saving them as Plain text.