Make your communication more personal with GIFs on Chanty. We've integrated our team chat with the Giphy platform to let you search and share the entire library of animated GIFs, without leaving the Chanty team chat.
How to send GIFs on Chanty
All you have to do is hit the GIF icon in the Message field area. You will see trending GIFs ready to use. No settings required.

Start typing into the search field to share more GIFs that reflect your mood and add context to your conversations on Chanty.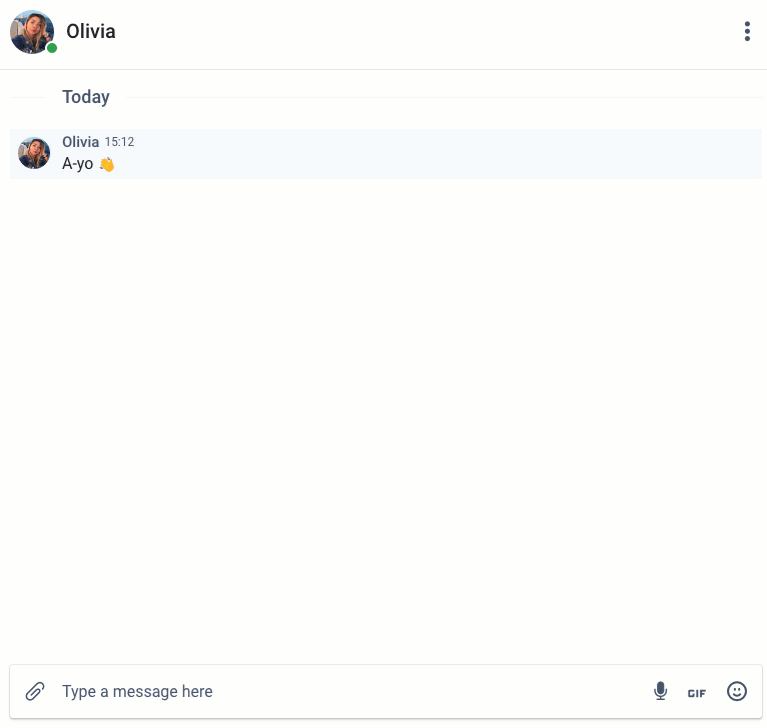 Enjoy fast & simple GIFs. Every team member can post any number of GIFs in Public or Private conversations and Direct messages.