What is collaboration software and how can your company benefit by investing in this type of system? This solution enables users to manage and share files easily. It empowers enterprises to work faster and more intelligently, thus boosting their productivity. For this reason, these solutions are favored in the corporate world to enhance internal and external communication. In fact, the collaboration software market is predicted to grow at a healthy rate of 13% from 2016 and total more than $8.5 billion by the year 2024.
With the latest collaboration software products, you can hire international employees and reach markets worldwide. Most of us today use this type of solution, but do we make the most of it? To start, you can use web-based schedules and streamline workflows between remote employees. This means you can provide a flexible method of working which is sure to appeal to millennial talent.
How does Collaboration Software Work?
The system provides a central online workspace where your employees can add their documents and files. This web-based workspace can be accessed by anyone, anywhere in the world. On top of that, all changes and updates made to files are synchronized instantly which means your staff members get to use up-to-date versions of documents.
You can easily assign tasks and schedule the work of different members, and each one can view the work details of their peers. Plus, they can utilize instant messaging for quick communication instead of spending time on phone calls or emails. In short, today you can utilize the power of cloud-based collaboration software solutions to provide modern and effective work practices to your employees in any location and enhance their efficiency and productivity.
In today's fast-changing business scenario, our work demands are becoming more complicated. We need to be ready to adapt to new tasks in a flexible manner and utilize the latest available technology and software solutions to produce maximum effect. This article helps you by detailing the numerous advantages of online collaboration platforms that you can learn about and maximize the potential of the tool you have invested in.
Get Rid of Paper
Paper-based processes and systems are outdated in today's workplace. Paper files and documents can get lost easily and an online product is a much better and modern way to manage information. Plus, paper is not feasible for effective team collaboration between cross-continent team members. On top of that, you can contribute to the green cause by getting rid of paper and switching to a cloud-based solution.
Manage Tasks Effortlessly
As referenced above, you can organize and assign tasks over the web. Your team members can access the platform using any internet-device from anywhere and get the latest updates. Thus, they can stay informed about work progress at all times and at the same time communicate instantly with their colleagues.
Another advantage is you need to send just a single message that will reach all members. Thus, the collaboration software system becomes a focal point of communication and you can easily find old messages when you need them. This will save you time as you don't need to search your email client for old messages. Plus, it improves communication and minimizes errors.
Track Projects Easily
Online collaboration software products are a boon for project management. With this solution, your team members can track project progress from initiation to completion. You can track who made the changes to files as well as view how the file looked before the alterations were made. Project managers don't need to use outdated email channel for communication as they can utilize a central collaboration platform for secure and convenient storage which makes it effortless to find information when they need it.
Hire Global Talent
With effortless access to the internet being available all over the world, you can easily hire the best talent from anywhere in the world. You don't have to pay for relocation or travel expenses, as your hires can work for you from any place. Thus, you can hire those with the best qualifications and experience without being bound by geographical constraints. Another advantage comes when an employee switches cities, he or she can still work for you from the new place. If your staff members have to travel for work or be in the field, they can access the central system from anywhere and contribute to project progress.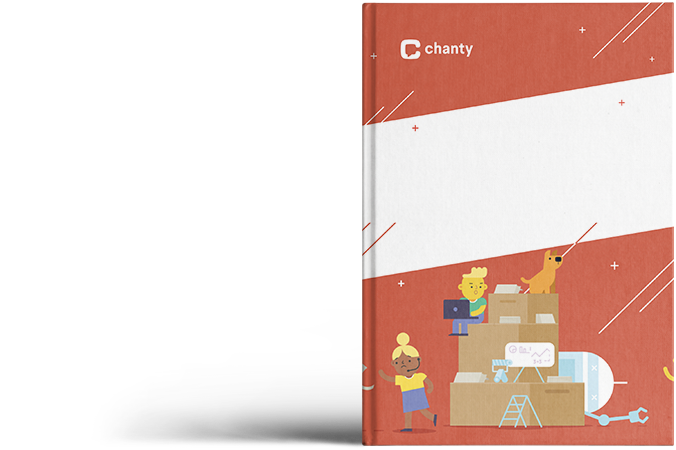 Communication issues at work?
"50 Surefire Ways to Improve Your
Team Communication"
Get eBook
Improve Efficiency
Your remote employees can automatically save documents and their updates to the online platform. This can ensure that the same work is not repeated by multiple users. In addition, you can track the deadlines of all team members and send them reminders and alerts to ensure they are in the loop and on track.
Projects can sometimes move away from original objectives and become entangled in subtasks. Even a lost phone number could prove costly. You can avoid these headaches with a good collaboration tool that securely stores all data and communication in a centralized place. Your employees can easily access this data from anywhere and work smoothly to ensure they finish their tasks within deadlines.
Speed Up Activities
With this tool, you don't need to make phone calls or arrange meetings to review files. Simply upload the document into the system and notify reviewers. They can make the needed changes and inform all project team members about the status. This enables project managers to organize workflows and empowers team members to effectively contribute their mite to project progress.
Conduct Online Meetings
Now, you don't have to pay for the travel costs of meeting attendees as you can set up and conduct online meetings that they can attend from anywhere. Specialized software solutions are available to facilitate effortless web and video conferences. In addition to money, time is also saved for all parties as they don't need to travel for meetings. You can simply share your screen with the attendees to make sure they get the agenda.
On top of that, you can use collaboration software to conduct training sessions about your company's products and services. Thus, you can showcase the efficacy of your product to remote prospects and improve your customer base. You are not restricted by geography as you can reach clients based in any location via virtual meetings.
Improve Client Relationships
With collaborative software, you can build closer and more profitable relationships with your customers and clients. Account managers can easily track the work of project team members, which means they can quickly respond to client requests for updates. This type of software makes it effortless for the account manger to get updates from different team members even if they work from different locations.
The client can get the required information easily and quickly, and they don't need to run after you for updated data and details. On top of that, you can view the planned schedules of future work and be able to guide the client on the tasks that have been planned and get an idea of project deadlines and milestones.
Generate Reports Easily
Reporting is an essential aspect of project work and it can be a stressful task. Plus if a project manager has a big team, they can lose track of activities done by different team members. However, with a high-quality online collaboration platform, they can quickly and easily produce detailed reports on project activities to keep all stakeholders updated on the work done.
Conclusion
Now that you have learnt about the many benefits of collaboration software, it is time to invest in a suitable system for your business needs. You can browse expert software reviews in a reliable online directory to know the pros and cons of different solutions. Learn about all the features and bells and whistles of the collaboration software solution you subscribe to and use them smartly to enhance your company's efficiency, productivity, and profitability.