Marketers are always looking out for the "next big thing". This time, it turns out one has been right under our noses. Chat tools are the newest forum being leveraged by marketers in intriguing new ways.
It's commonplace for teams to use chat tools to up their productivity and improve their collaboration efforts. In recent years, more business messengers have come on the market and AI has entered the equation.
Not only can marketing teams leverage chat tools for team collaboration, it turns out they're also the ideal delivery mechanism for data-driven AI too. From Facebook Messenger to WhatsApp, bots are popping up everywhere to support all sorts of chat-based environments.
According to Inc. magazine, 51% of customers expect a business to have 24-hour availability and the trend towards chat offers a cost-effective method for reaching others in real time. If that's not enough, Zendesk reports that 92% of customers are satisfied after a live chat session. This is higher than other near instantaneous communications such as voice, Twitter or email.
But marketing teams are using this preferred method of communication for much more than just customer service. Check out how these innovative ways of using chat tools can change your marketing team's workflow:
Seamless collaboration
Often, marketers today need to communicate using visuals, and business messengers have the unique blend of functionality that lends itself well to this type of interaction. If you're building an ad with a remote design team, you can pop in some links to some inspiration, or attach a screenshot of a particular shade of purple that works well with your logo. This feature is also particularly useful when collaborating on logo design, making sure everyone is aligned on the vision.
Chat tools can also be used to collaborate with your company's sales teams. Last year, Hubspot discovered that there's a $1 trillion price tag to organizations every year due to misalignment between sales and marketing teams.
Just let that sink in for a second!
What's the problem? Turns out, it's a lack of communication. When marketing teams are constantly funneling leads towards sales teams – and sales teams don't have the tools or knowledge to close the sale, then the business is the real loser. The other side of this news is that aligning your teams can be tough, but it's definitely worth the effort.
Adding a chat tool to your workflow allows marketing teams to quickly pass warm leads to sales teams where the lead can be nurtured and hopefully converted. In fact, Chanty evolved as a business messenger, because the team behind it was running a digital agency and needed a messenger to fit their needs.
Calibrating sales and marketing teams can result in 38% more closed deals and 208% higher marketing revenue, according to HubSpot. Effective two-way communication helps sales, design,marketing teams and beyond stay on message.
Use link tracking and chat to convert warm leads
One of the most effective ways for marketers to get on the chat bandwagon is by using a link tracking tool, like ClickMeter, and chat together to actively convert warm leads.
Did you know that you can personalize chat invites based on what people clicked to get to your website? This warm-n-fuzzy method of opening the conversation attracts people's attention and is much more effective than a generic greeting. Personalization gives your chat associate a jump start on what the customer may need to convert.
So if people came to your site via an ad for shoes, you can offer information on sizes. A personalized experience lets customers know that you care and optimizes their website experience.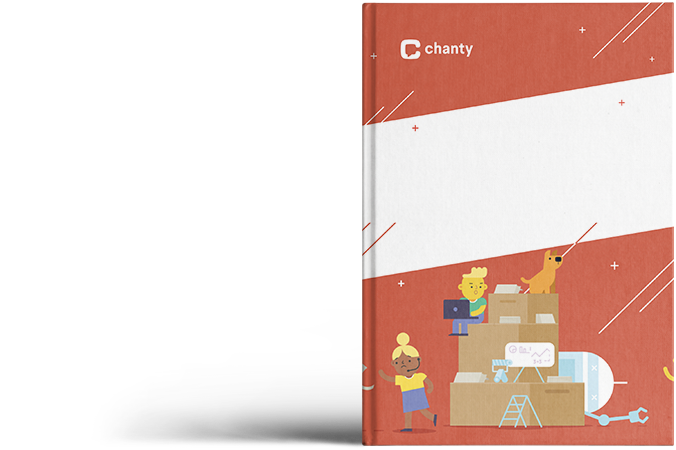 Communication issues at work?
"50 Surefire Ways to Improve Your
Team Communication"
Get eBook
Creative engagement
Sometimes, people worry that technology is becoming too invasive. But it all depends on the perception of the customer. A recent campaign by Hellmann's mayonnaise made use of the popular messaging platform, WhatsApp. Over 1 billion people in 180 countries use this workplace chat, making it the ideal way to reach customers regardless of their physical location.
Hellmann's asked customers in Brazil to send a picture of the contents of their fridge through the platform. Their chefs then sent back suggestions on what they could make with the ingredients. Intrusive? Apparently not, customers who used the 'WhatsCook' service didn't think so and 13,000 customers reported a stellar 99.5 percent approval rating for the service. Since then, it was rolled out to Argentina, Chile, Uruguay and Paraguay.
So what's the difference between being engaging and intrusive? Engagement happens when you provide value to your customers, rather than choosing to benefit just your brand.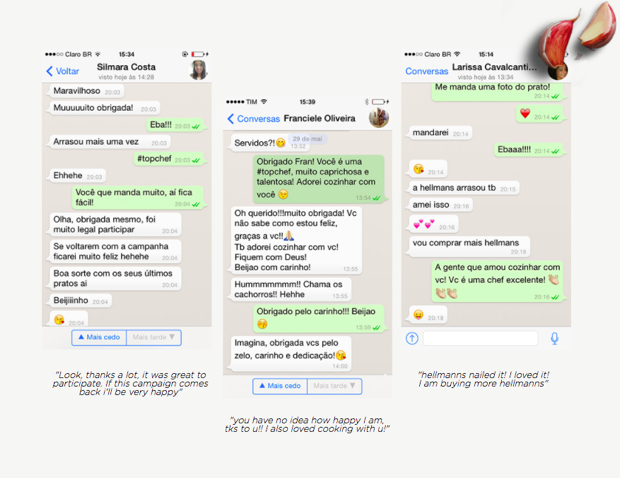 Marketing with Facebook Messenger
Facebook Messenger has 900 million active users every month and Facebook chatbots have been gaining attention over the last few years due to their continued ability to expand into micro-targeted audiences.
Forward-thinking brands have been using it to communicate with customers on Facebook and offer a personalized experience. Far from the pathetic non-human chatbots you've seen in movies, today's chatbots can be warm, personable and quite close to sounding human. These conversational agents utilize natural language processing to parse text from users and determine how to respond.
Leading brands like Disney have used it to create an immersive experience. Their Zootopia chatbot engaged younger audiences by allowing them to solve crimes with their favorite fictional characters.
Similarly, just this month, cable and satellite channel WGN America created a detective story chatbot to promote the premiere of its new series "Bellevue."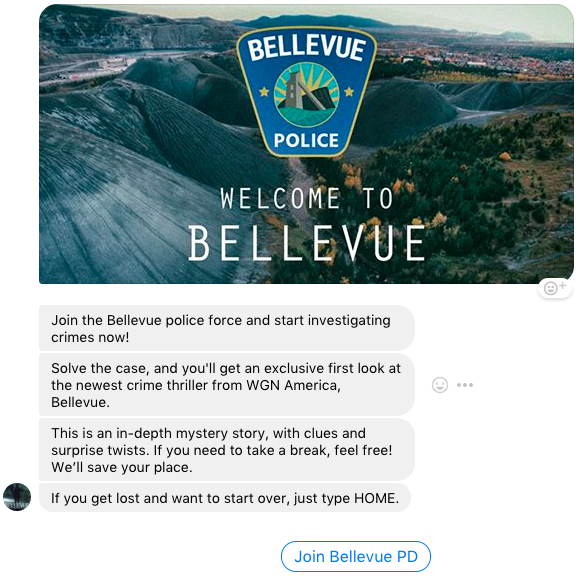 While some are predicting the end of chatbots, Facebook anticipates that more brands will get on board. Head of messenger at Facebook, David Marcus, wrote a blog post earlier this month saying that messaging as a marketing channel is no longer a case of if, but when. "People expect to find businesses with some sort of messaging experience," he said.
Grab leads or redirect wanderers
No one likes a dead end, and most 404 pages might as well include a massive sign stating "Your search ends here." Fortunately, this is another great time to trigger a helpful chatbot and encourage your wandering visitors back to where they want to be.
While Google understands that a 404 page is likely to pop up every once in a while, they're relatively strict about how you manage the experience for your visitors. Check out how this blogger used her own chatbot named Lulu specifically to help visitors who landed on a 404 page and draw them back into meaningful conversation by bringing them to Facebook messenger and engaging with them there. It's a smart way to improve your Conversion Rate Optimization.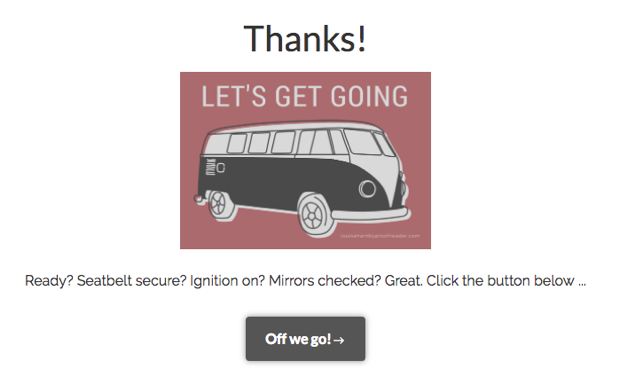 Another positive trigger experience is when someone has been on your site for a set period of time. You know they're relatively interested or they wouldn't still be hanging out. Try hitting them up with the offer of assistance, and maybe a discount code if they sign up for your mailing list.
Chatbots don't always have to be high-level human imitators either. At Intercom, they've been experimenting with their bots and deliberately decided to design a bot that didn't encourage conversation. Instead, it is just there when needed, when there was no humans around. Testing it they found that people didn't consider it rude or unhelpful. Instead, they understood that it was automated and didn't expect it to do the job they want a human to do.
When marketers think outside the box, chat tools can be used in creative and effective ways that will wow your customers. These powerful and innovative tools are creating a new level of excitement in the marketing community. From redirecting customers away from a 404 to drawing your team into deeper conversation, chat features are a great asset that marketers should take advantage of.