Today, most of the employees are more concerned about their company caring about them or not. While some businesses are doing great to ensure employee happiness, others are not much inclined towards building a good relationship with their employees. They often lack simple human relations and a simple way of effective communication.
Without an effective communication, we can not have a good relationship in both our professional and personal life. If you are not well connected with the team, it becomes a challenge to get collaborative ideas at work. A meaningful, two-way communication will develop a positive relationship with a team and give an understanding of the picture other team members want you to see.
Team communication is inevitable
So, considering the importance of communication, it is something that you will have to work on from day one. When it comes to project and product management, a good network is an essential tool in this field. The entire lifespan of the project largely depends on the effectiveness of your communication network. But surprisingly, most projects experience a breakdown in team communication. So, what should we know about communicating to our staff and team so to take our accountability seriously? How can you improve team communication to make sure your team acts collaboratively when working on a project? Let's see.
Communication is key
As a project manager at ProofHub, I believe in maintaining a communication network with my internal team, my customers and others for delivering the right message at the right time. Regardless of what role each person plays, communication is crucial for all team members.
Communication in the project management context
The first step in ensuring a successful project management campaign is communication. In the context of project management, there is a need of a clearer conceptualization of communication that needs to be planned, managed and controlled. So, here I am going to share with you the process of effective team communication that is the need of a project manager:
Be a proactive project manager
Are you leading your team in the right direction? Being a proactive leader is what our work culture demands of now. To become more proactive, be absolutely clear on what you expect of employees, and make it a habit to engage with your team by regularly spending time with them. Lead with confidence and ask them what could make them work more efficiently. Also, understand their interests and address their issues and concerns.
Reward open communication
If you want to foster an engaging culture of continuous growth, incorporating an open and honest communication is the key. If employees are exposed to open communication consistently, there will be trust within the organization and no complications within the team. In today's fast-paced environment, where managing projects is a big challenge, companies need to focus on building effective working relationships with employees to cooperate, share information and work effectively together.
Create the appropriate message to communicate
We at times forget the importance of delivering the right message in project communication that refers to the specific techniques used to manage the stakeholders working on the project. Be clear about your goal that may include asking for input, communication to share the information or resolving a problem.
Keep the message direct and to the point wherever required ensuring you get the correct information across the team without overloading them with irrelevant and repetitive information.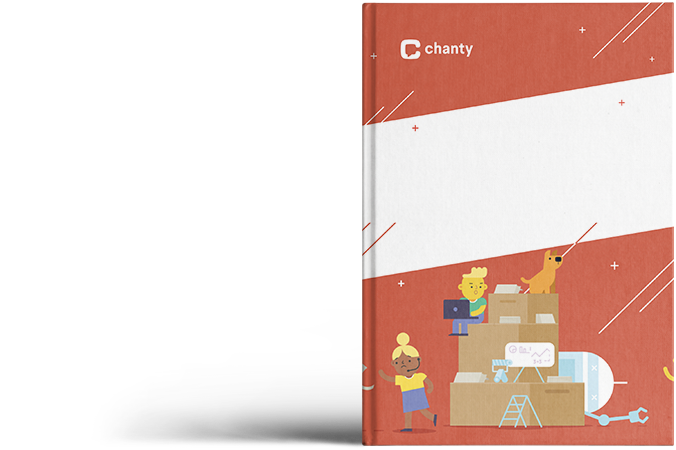 Communication issues at work?
"50 Surefire Ways to Improve Your
Team Communication"
Get eBook
Transfer ideas into information
It is the key responsibility of a project manager to keep ideas flowing. When you are into building a communication plan for your team, getting the right information involves segmenting the details of daily data into useful information that makes it easy for clients and team members to understand. Bring out your ideas and turn them into easily digestible communication.
Feedback
Why feedback? The final step of a communication process is feedback that lies at the heart of effective communication. From across the entire organization including customers, clients, stakeholders, employees and suppliers. Everyone should know how their work measures up and contribute to the betterment of the company they work for. Feedback is like the water for a flower, something you can do to make your team perform better.
By using these tips, you can also bring your teams together and make the workplace more enjoyable. It's worth going the extra mile for choosing a communication medium for your team. It's also important to use the best project management software to ensure your team is well-equipped for their tasks. Great communication is the foundation for building a collaborative team. So, how does your team reach that magical communication nirvana?