We can't remember all the conversations we've ever participated. That's fine. Chanty keeps all that info in the Teambook.
Open the Teambook menu with the 
icon in the left sidebar.

 Navigate to My team tab to view and quickly start the One to one conversation with any member on your team.

 Switch to Public conversations or  

  Private conversation to view all the conversations you are a member of.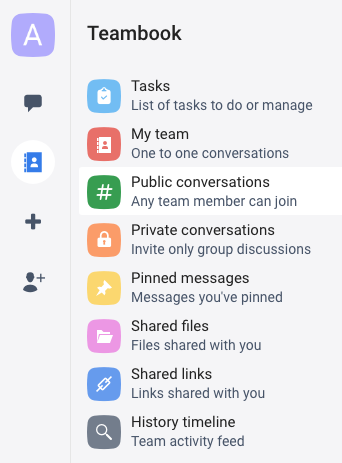 The Public conversations section has the following filters:
All – view all Public conversations
My – view Public conversations created by you
Participated – view Public conversations you currently participate at
Not participated – view Public conversations, you currently not participate at and may join any time