Currently, only the team space creator can delete conversations in Chanty web or desktop.
Tip: If you don't know who is the team space creator in your team – open general Public conversation with all team members.
Click the 

 three-dots icon to open the Conversation actions menu.
Choose the View details option from the list.
You will see the Created on details. The person who created the general conversation is the team space creator.

Click your Profile photo in the bottom left corner of the app

Choose

Manage team

in the popup list

Choose

Manage

under the

Conversations menu
Click the three-dots icon next to the conversation you need to delete and click Delete
Confirm deleting the conversation

in the popup window by clicking

OK, or choose Cancel if you don't want to delete the conversation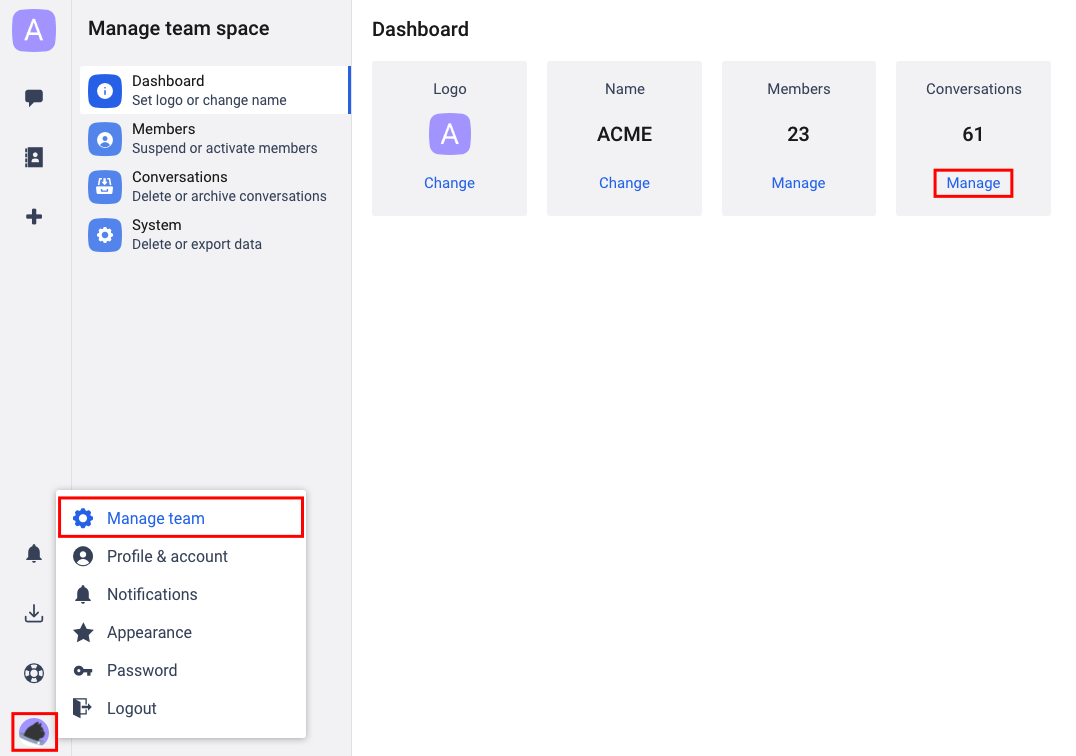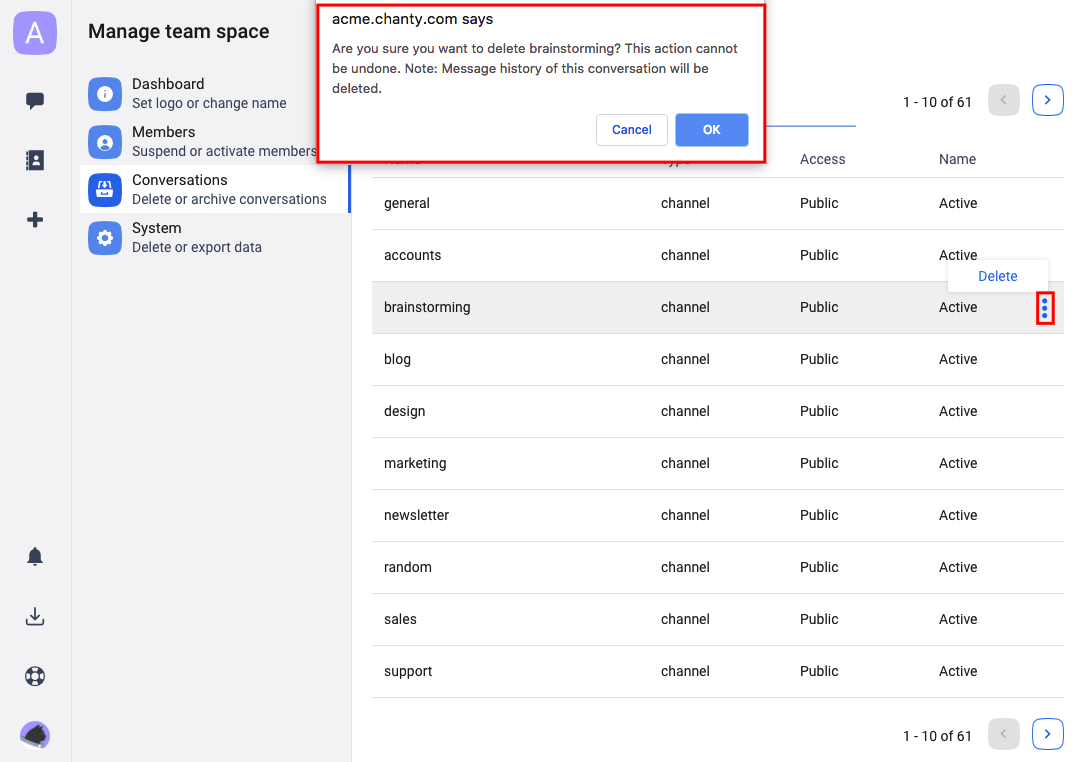 Mind that your conversation will be permanently deleted and all its content (messages, files, links, etc.) will be removed.
Tip: In case you don't want your conversation to be displayed in the left sidebar, click  

  Hide this conversation? icon.