We make sure you get a seamless experience using Chanty across all your devices and platforms. That's why Chanty team chat apps are available on:
Desktop (Windows, macOS and Linux (Debian and Fedora-based distributives)
Mobile (Android and iOS)
Web most popular browsers (Google Chrome, Safari, Edge, Mozilla)
Contact support to request more platforms or devices running Chanty.
Note: The latest versions of apps are always available at the Downloads page on the Chanty website.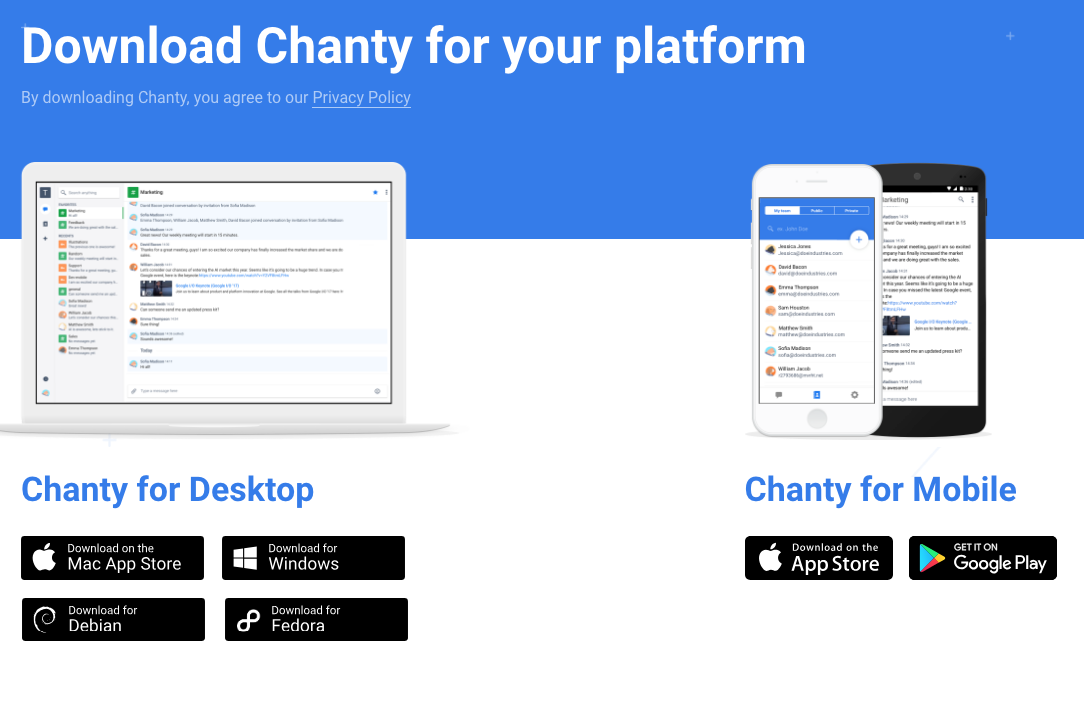 You can also find the links to download other apps directly in Chanty while using the web version.
Click the

Downloads

icon in the left sidebar

Download the apps you need

and get the latest crisp Chanty apps to stay on the same page with your team