Chanty is on a mission to simplify communication, making your team more productive. We focus on user experience to eliminate the learning curve for people using the app.
Product tour helps all the new users understand the key concepts of Chanty team chat. That's why every time you create a team or invite a new member, they will see the tour.
Note: The Product tour is available on web and desktop apps.
Access the Help & Support icon on the web or desktop app and click Start Product tour to explore Chanty features.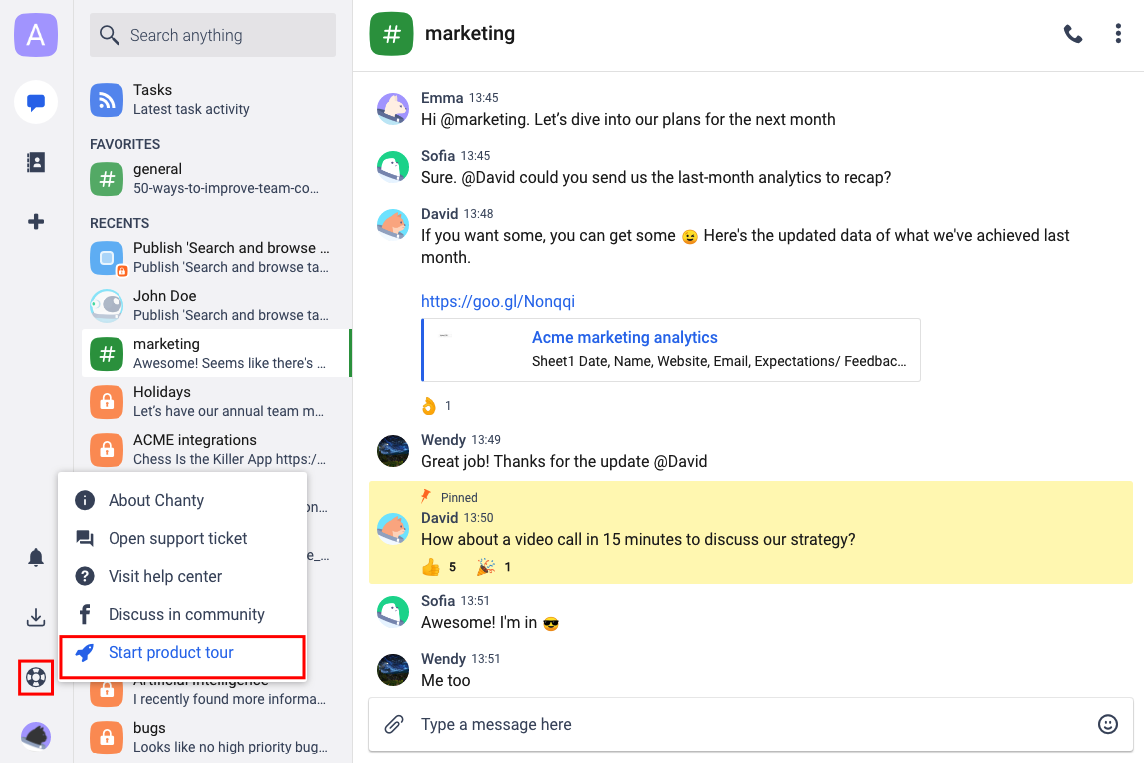 Click the Let's go! button to let Rufus show you around.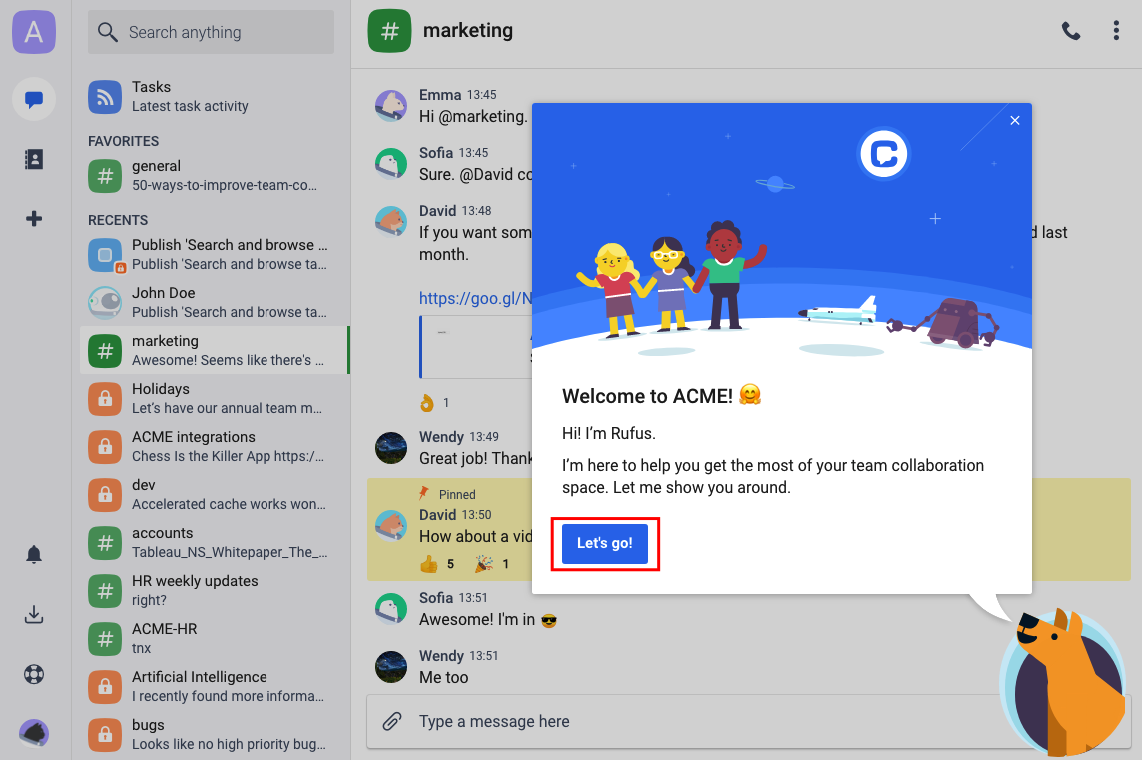 Click Next to learn how to Organize your communication with conversations on Chanty.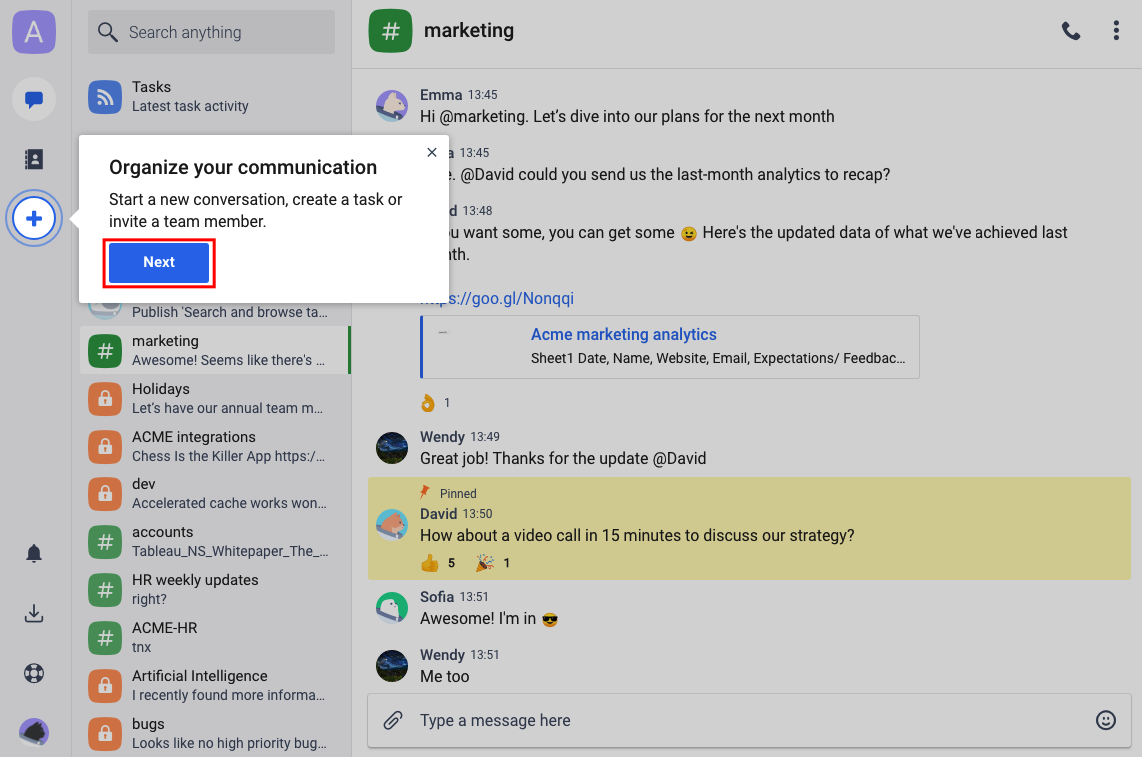 Click Try to start your own conversation on Chanty.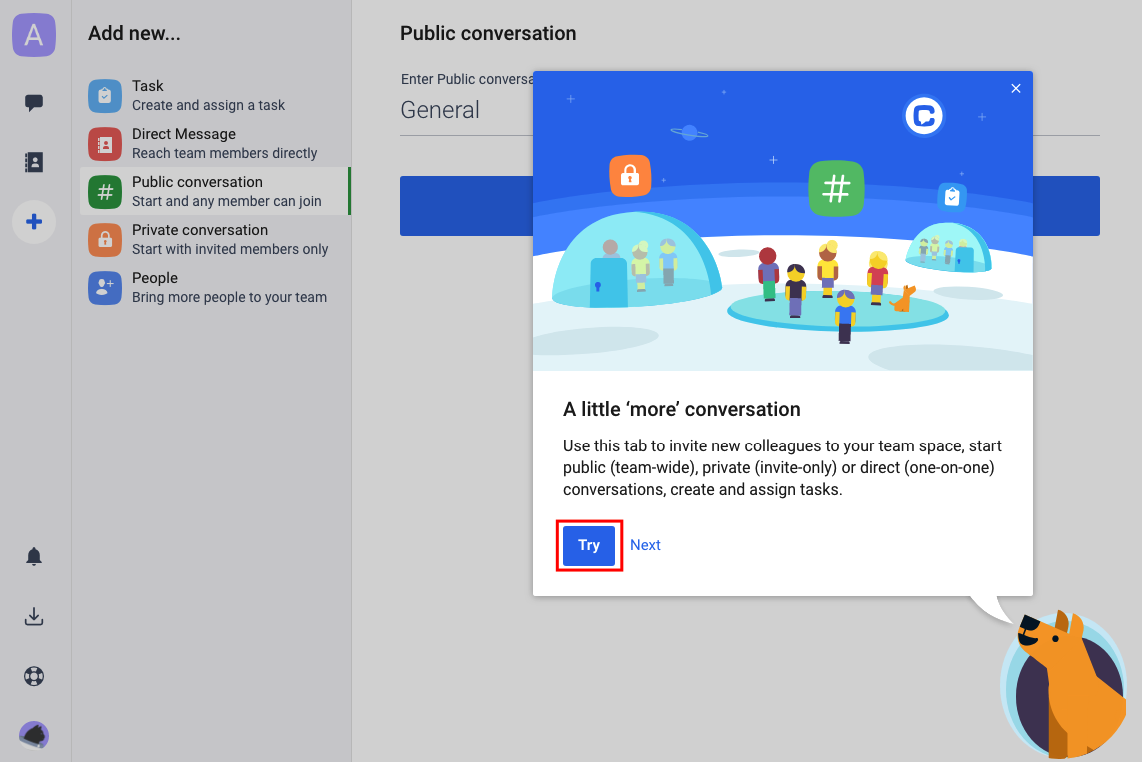 Choose the Add new… option (Task, message, conversation, or people).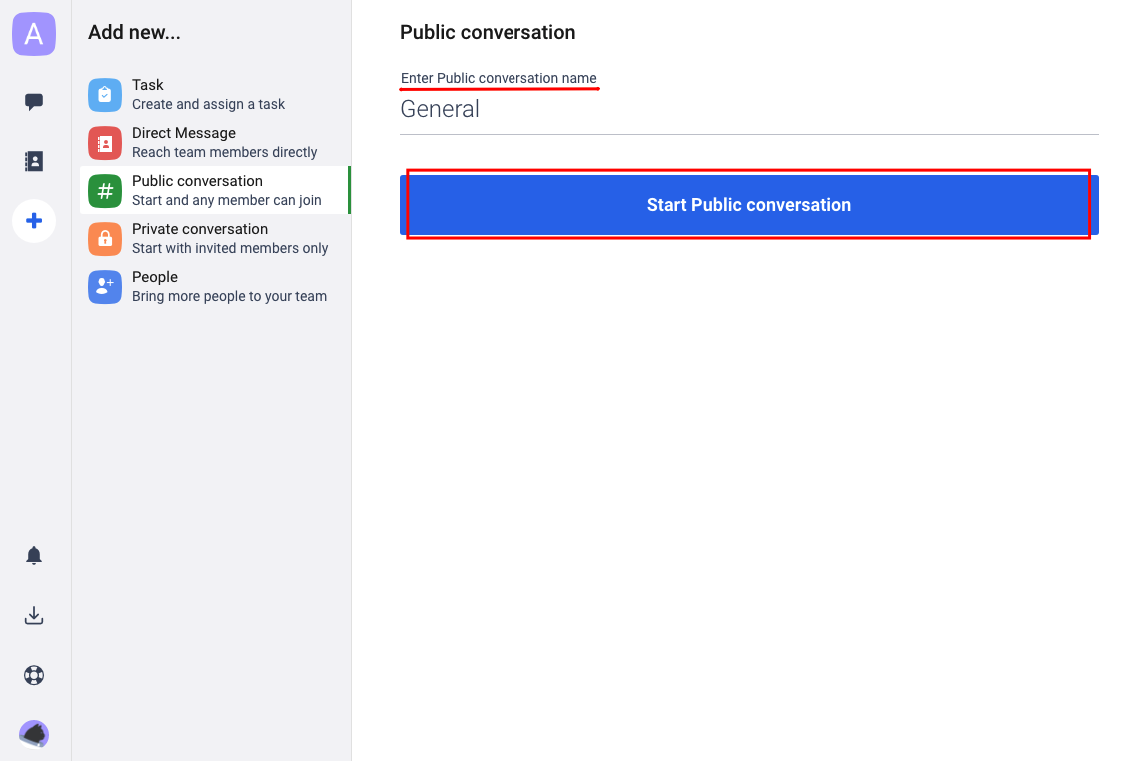 Choose Explore to take a closer look at the Teambook menu.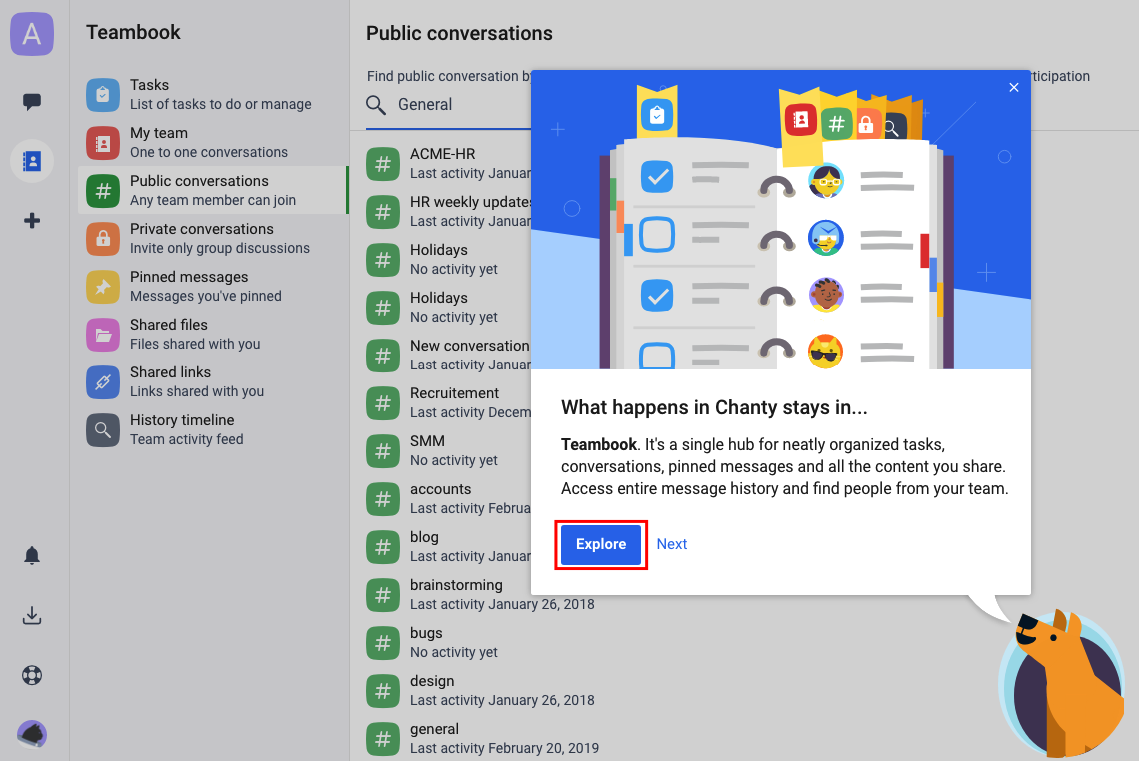 Hit Start chatting to write your first message on Chanty.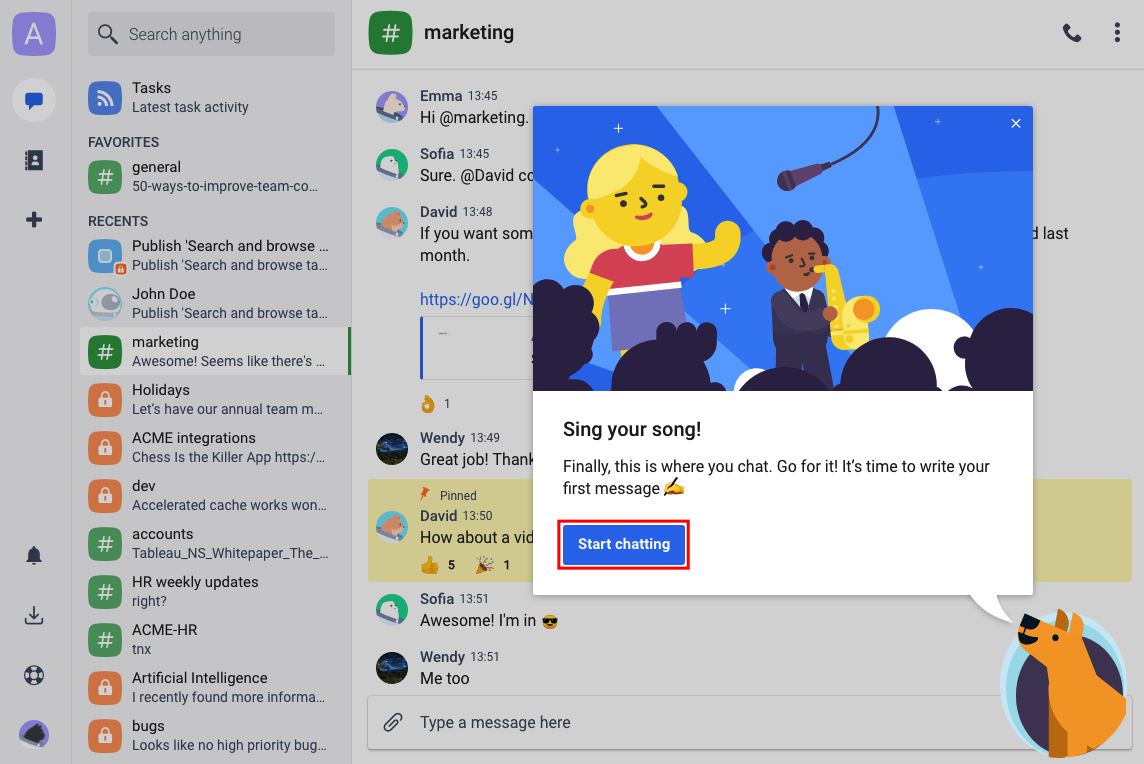 That's it! You are ready to explore Chanty on your own. Visit our Help Center articles to get around or Join the Chanty community to ask other users how to make Chanty work best for you.