Every team changes with time. Chanty allows you to adapt and upgrade or downgrade the number of team members on a Business plan.
Note: Upgrade and Downgrade options are available to team space owner or admins on web and desktop apps only.
Let's update the Business plan
Click your Profile photo and hit Manage team
Navigate to the Billing tab and click Update Business plan
Type the new number of team members in the How many team members will use Chanty field
Hit the Update button to confirm your choice
That's it! You have successfully updated the number of team members on your Business plan.
Depending on the billing cycle, your card will be automatically charged and no further actions are required.
While in the Billing menu, you can hit Stop Business plan to stop the billing on the Business plan account whenever you wish.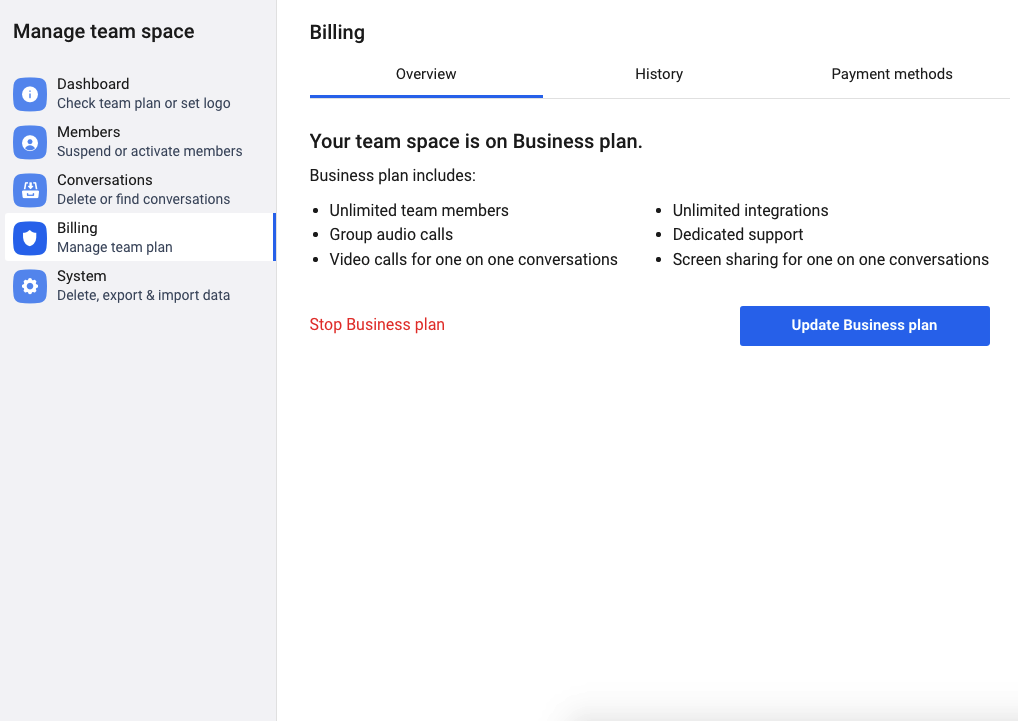 Once the upgrade is successful, you can browse the billing Overview and History or switch Payment methods.
Tip: Contact us at support@chanty.com in case you need to pay by invoice or have any questions related to payments.