Chanty lets you choose when you want to receive notifications with Do not Disturb and Silent modes. Learn how to manage each mode in your Profile.
Do not Disturb mode
DnD or Do not Disturb mode lets you quickly snooze notifications for 15 minutes, 1,2,4, or 8 hours from the left sidebar.
Simply click on the left sidebar  

  icon and choose the time period you wish to stop receiving notifications while in DnD mode.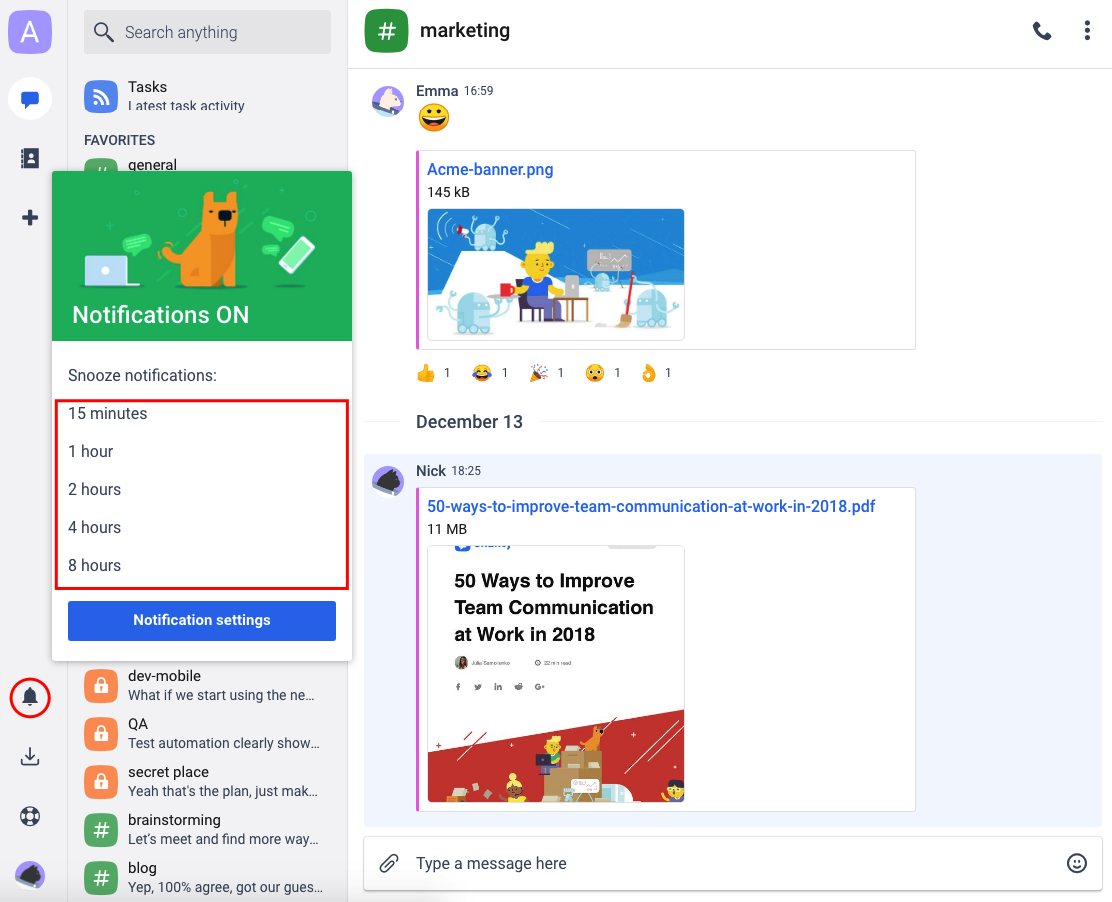 Silent mode
Silent mode helps you to turn notifications off for a specific time period.
Click on your Profile photo in the bottom left corner of the app and choose Notifications
Tick the box Turn notifications off for a specific time period to set the From and To period
Click Save changes and you won't receive notifications from Chanty during the Silent mode period