Bad names happen all the time. Chanty makes sure you can rename the conversations with any name you like.
Click the 
 three-dots icon to open the Conversation actions menu.
Choose Rename option from the list.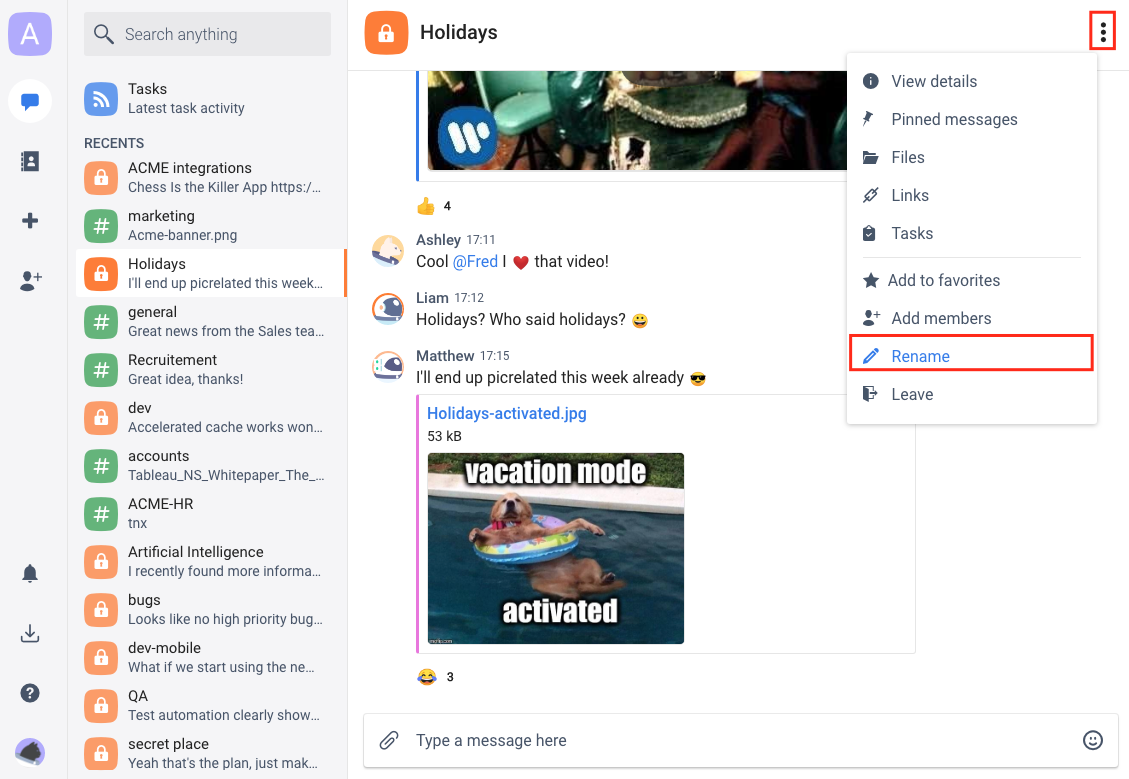 Enter a new conversation name in the popup field and click OK to save the new name.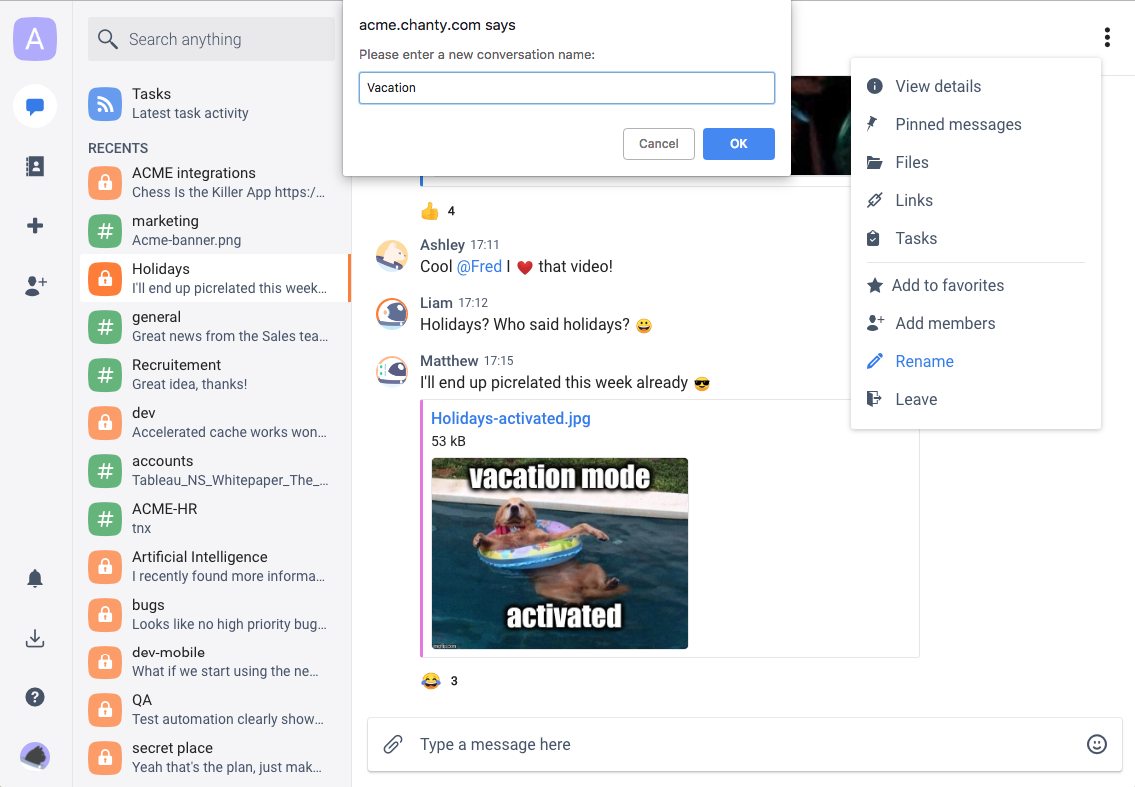 The only conversation you cannot rename is general Public conversation.
It is the default conversation with all your team members. Use it for team-wide announcements and other important information.
Tip: Conversation name is limited to 254 characters.