Since remote work has become the new normal, companies have been on the hunt for the best tools to make operations more efficient. As a result, tracking the progress of different projects becomes even more critical while working remotely.
Unfortunately, it's not possible to personally keep track of what your team is working on every second of the day.
One quick Google search, and you'll learn that Asana and Jira are at the top of every list of project management tools available in the market. Both these tools are great, and depending on the size of your team and requirements, either one will help you manage projects seamlessly.
Let's take a close look at the functions, pros, and cons of both these tools to help you decide, as the team leader, which is the right pick for your business.
Before we start, you are welcome to check out Chanty, an all-in-one team collaboration tool with built-in Kanban task manager.
Introduction of the tools
Asana is a work management platform created to support a wide range of businesses in meeting their organizational requirements. To put it in simple terms, it's a sophisticated organizational tool that can help you manage projects seamlessly.
Launched in 2012, the tool was designed for remote businesses of any size to monitor performance, track status, and address concerns in a single place. It helped increase overall productivity and reduced the need for regular follow-ups and frequent meetings.
Some of the most notable features of Asana include:
Ability to prioritize tasks by their due date
Ease of collaboration by tagging teammates
Customizable templates
Assigning tasks to multiple projects
Visual appeal through color coding
Simplicity
Integration with tools like Slack, Skype, Teams, Gmail, Zapier, Zendesk, Outlook, and more.
Jira was started in 2002 under the parent company Atlassian and is mainly used by agile testing teams in the process of collaborations, coding, and releases.
Jira connects with a range of add-ons for test management, allowing QA testing to be effortlessly integrated into the software development process. With the help of Jira, software testing teams can test successfully and consistently.
Agile testing teams use Jira issues, fields, customized screens, and workflows to handle manual and automated tests. In addition, many software teams choose to work with a remote QA testing team, so a project management tool becomes handy in these cases.
Some of the Jira's key features include:
Customizable workflows
Ability to prioritize backlogs by estimating time for issues
Reliable reporting features
Customizable Scrum and Kanban boards
Easy integrations with tools like Figma, Invision, AdobeXD, Balsamiq, Slack, Zendesk, and more.
Asana and Jira will be helpful to the right teams and act as fully complete project management tools. Jira is famous within the development communities, while Asana is favored among small and growing teams wanting to handle a range of projects while working remotely.
The best one for your team will be determined by how much you're willing to invest, the size of your team, and what you want to achieve.
If you want to improve your project management skills, check out this blog on how to build an effective workload management process.
Asana vs Jira: Features
As we mentioned in our earlier point, when it comes to which tool offers the most features, Asana is a clear winner. So let's elaborate on that.
Asana is packed with many helpful features across communication, management, reporting, and viewing stages. Jira, on the other hand, has fewer features and is more focused on agile development teams.
Does this mean that Asana is the better tool? Maybe, if you're considering overall value for money spent. However, when you get to the nitty-gritty and analyze what you need from the tool, Jira might be the better tool for you.
Asana features
Asana is a project management tool anyone can use in day-to-day workplace operations. You can create different task lists, prioritize them by due dates, and integrate them with your calendar to help you stay on track of important tasks and projects.
Asana.com
Asana's kanban board is visually appealing (thanks to its color-coding feature) and lets you track multiple projects at once. This is where it triumphs over Jira, allowing you two views per project.
So if you are in a working environment with a bunch of different projects running simultaneously, Asana would be the better choice for your team.
With Asana, you can even plan out a project's duration, which will help you assign tasks to individual team members more efficiently. You can also filter tasks to see which team member is working on what at any given moment, which is helpful when you are working with a remote assistant.
Jira features
Sure, Jira's features or view boards might not be as pretty to look at, but at the end of the day, just being pretty is not going to get the job done.
Furthermore, since it's targeted toward agile development, people in that field might prefer the no-fuss and straightforward approach of Jira's interface.
Atlassian community
With Jira, you can create cards of the different tasks going on and transfer them to the kanban board. For a development team that would need this tool from a user perspective rather than a managerial perspective, the minimalistic design and linear set of 'sprints' (otherwise known as tasks) would be more useful.
So, to wind up this section — while Asana is the clear winner in terms of features, the Free plan of Jira is the better option for agile development with less than ten members. Depending on your requirements, you must decide which tool would work best for you in comparison.
Also, read the top 9 Jira alternatives for team collaboration.
And just in case you are looking for a collaboration tool that also offers messaging features, then do look up Chanty which offers secure unlimited messaging free forever.
Asana vs Jira: Integrations
Remote work thrives because of the various apps and tools that make working from home so easy. So naturally, every project management tool does integrate with other applications in some capacity. The question is, which of these two tools integrates with more apps, and does it better?
Jira integrations
The benefit of Jira is that though it is a pretty simple tool in itself, it integrates with many other applications beautifully. Other tools of the parent company, Atlassian, are similar in that aspect, including tools like Trello.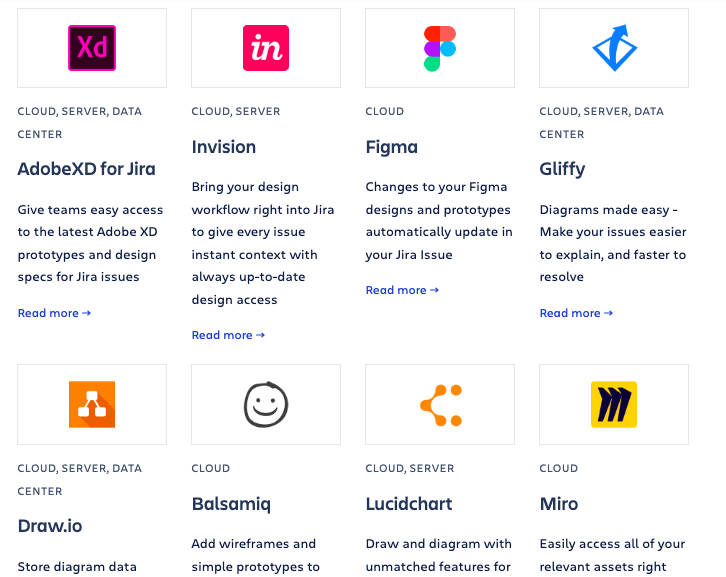 Jira.com
Asana integrations
On the other hand, we have Asana. Asana is a pretty flexible tool with plenty of internal features. However, it's limited in the number of apps it can be integrated with.
And did you know that you can integrate Jira with Asana, where Jira's issues would pop up as 'tasks' on your board? The Atlassian Marketplace is your one-stop shop for exploring the different apps you can integrate with Jira and its other products.
So, Jira integrates with more tools, but Asana is more self-sufficient in that regard. Which would work better for you depends on your expectations from the tool.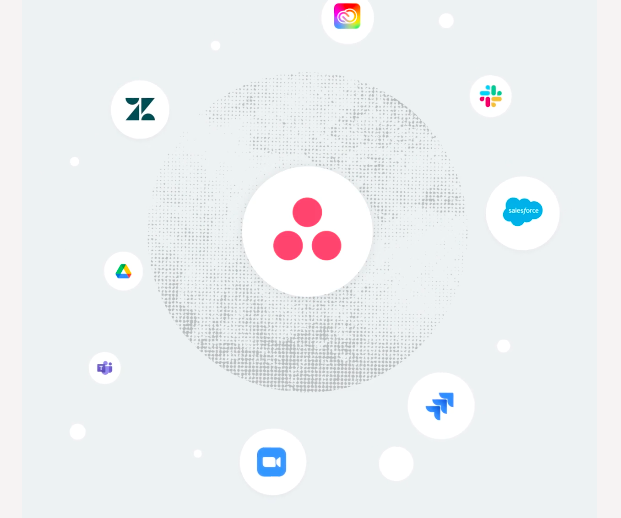 Asana.com
Asana vs Jira: Pricing
When evaluating the pricing comparison between these two tools, we have to look a little deeper than just their monthly price plans. So first, let's look at the individual price plans of both these tools.
Jira pricing

Jira.com
Asana pricing

Asana.com
Both these tools have impressive free plans, which are great for small teams. However, if you have a team of over ten people, you will benefit from their premium plans.
At first glance, Jira looks like the more cost-efficient tool. Still, when you consider the number of features you get with Asana, you're undoubtedly getting your money's worth.
If you're a small team and not looking to go beyond the Free plan, Jira is the clear winner because you get the full suite of features. With Asana, you get some of the features, but most of the good ones will be available only after you switch to their Premium plan.
Again it depends on the purpose. If you're an agile testing team, you will get more out of Jira, and Asana's vast array of features might not be useful to you. On the other hand, if you're a scaling business looking to make project management easier, Asana, though being the costlier version, is worth the buck.
When it comes to pricing and cost-effectiveness, Chanty too is a viable option for team collaboration
Final Thoughts
Let's look at how each of the tools scored across the three categories
Pricing — Jira is more affordable, but Asana offers more features. Jira works out better in the free plan.
Features — Hands down, Asana has more features, and Jira is a more minimalistic app.
Integrations — Jira offers more integrations, and Asana is more flexible and self-sufficient.
So because Jira scored better in two categories, does it make it the better tool?
The answer is not as simple as that. Both these tools are different and great in their regard. It comes down to the nature of your business and what you want to get out of the tool.
If you ask me personally, for overall project management, Asana is the clear winner. But if you work specifically in agile development with software testers, then Jira might be the app for you.