Strong and authentic leadership qualities are valuable in every role and at any stage of employment. Even if you are not yet in a managerial role, you can explore ways to demonstrate your leadership skills inside your firm. Being a team leader is one method to exhibit leadership abilities early in your career.
Who is a team leader?
A team leader is someone who motivates a team to achieve a common goal.
In another definition, leadership is the art of inspiring others to work together to achieve a common objective.
To put it another way, a team leader oversees the team's actions. It is not required for the leader's ideas to be unique and new; they can be borrowed as well; nonetheless, a good leader would discuss these ideas with the team to come up with the most actionable ones and then execute them.
From employee engagement and growth to productivity and retention, a team leader's ability to encourage, empower, advise, and educate their team can have a significant impact. Furthermore, research indicates that a team leader has the most direct and significant impact on the team's experience. That means that having the appropriate skills and competencies in leadership roles can affect how swiftly team members learn new skills, how involved and encouraged they feel, and how dynamic or original the team's ideas are. Investing in leadership development can allow teams and organizations to achieve their full potential.
What qualities do you need to be an effective team leader?
1. Leadership is not just about you – it's a teamwork
A leader's most essential quality is to allow and motivate a team to accomplish both individual and collective objectives. It may entail delegating, training, teaching or coaching, but the desire to serve is at the heart of it all.
It's critical that both you and your employees establish mutual respect and trust. You must empower the team and make use of their unique skills. It's critical to let your team know that their efforts are appreciated and that their time is valued when offering feedback. Make the most of your team's abilities and interests by allocating assignments accordingly.
2. Communicate effectively
To form relationships, monitor progress, and recognize risks, it's critical to maintain the lines of communication open. When team leaders communicate frequently and effectively, the team is more likely to be engaged. This is because they see you taking an interest in them.
Continuous communication with your team can help improve the kind of conversations you have with them. For example, you have the authority to set realistic expectations and tasks so that everyone understands who is responsible for what, why, and when. This may seem self-evident, but don't assume that everyone knows everything there is to know about the project.
3. Reliability, truthfulness, and sincerity
Reliability and truthfulness are important attributes of team leadership, and both seem to be absent. According to a survey conducted in the United States, half of all employees believe their managers are dishonest for taking credit for anything positive that happens. These executives failed to give credit where it's due, refused to follow their promises, and blamed others to hide their faults. As a result, employees were dissatisfied with their positions, were less willing to take on new responsibilities, and were more likely to quit.
By treating disagreement with empathy and understanding, a good team leader can accomplish better results. Compassion is defined as the desire to assist others in their physiological and psychological suffering, whereas empathy is defined as the ability to recognize others emotions.
You are leading with compassion and empathy if you are aware of how someone on your team is feeling and use that awareness to help them. It's been proven that even a fleeting touch of empathy for a team member can be enough to divert our attention away from our own feelings. Use this opportunity to concentrate your attention on that teammate and assist them in achieving a common goal.
4. Prioritization and planning
A team leader cannot manage the team and get the best outcome without careful planning. It is highly essential that you plan well to become the strongest team leader you can. It is all too usual in today's increasingly competitive and fast-paced technological environment to fail to devote sufficient time to planning. In terms of cost, reliability, and scheduling, a lack of planning or faulty planning would have a greater influence. It would also have an impact on the organization's reputation.
"The key is not to prioritize what's on your schedule but to schedule your priorities" – Stephen Covey.
Break down major goals into smaller goals and arrange them in a way that makes them achievable. Examine it with your team and fine-tune it if necessary. A leader's ability to manage each day is crucial. True leaders are continuously looking for new methods to improve their time management and organizational skills.
Responsibilities of a team leader
Everyday team leadership tasks vary depending on the sector and profession they are in, but the ideal team leaders share many characteristics in common.
1. Keep track of your work
An ideal team leader oversees the work of their teams. They prepare, organize, assign, allocate resources, and guarantee that the team's obligations and goals are completed. The team, on the other hand, looks up to the leader for direction on what should be done and what is most important. They should be capable of looking beyond their team and predict what will be required to meet the team's objectives. When a deadline shifts, for example, the team leader must decide what work must be paused and whether team members must reprioritize how they spend their time.
2. Delegate the tasks
As a good team leader, you should learn how and to whom to delegate tasks. The correct delegation would have a beneficial impact on their team members' careers and encourage them to progress. This would also aid succession planning, which would help to promote consecutive leaders. However, team leaders can only delegate their authority and not their responsibilities.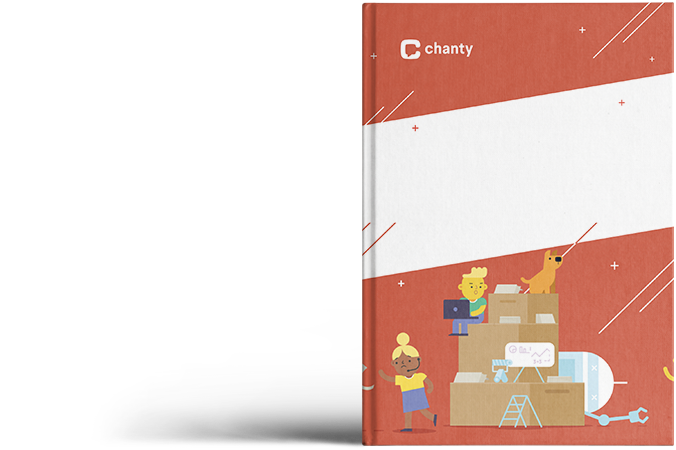 Communication issues at work?
"50 Surefire Ways to Improve Your
Team Communication"
Get eBook
Important things to consider when delegating:
1. Identifying the correct individual, as selecting the incorrect person can result in a significant loss.
2. Comparing the needed skill set to the skill set of the person you want to delegate.
3. Select a winning mentality based on objective standards.
4. Responsibilities and duties should be discussed and openly communicated with the team.
3. Act as catalysts for change
Organizations are constantly changing, which can raise a number of issues. Due to their influence on the team, the team leader must work as a catalyst for change, championing change and assisting associates in seeing how the change will assist them. When an organization is rebuilt, for example, the team leader might assist the team by discussing how new roles and duties will promote them to grow.
4. Consistent and sincere feedback
Consistent and sincere feedback would aid team members in identifying areas where they may improve. Also, keep in mind that it should happen both ways. Team leaders should also solicit feedback from their subordinates in order to learn about their areas of growth. They will also examine it and, if necessary, act. To keep the team in good shape, these feedback meetings should be held on a regular basis.
Tips for effective team leadership
Every leader has the potential to improve and become more effective. Here are some the tips you can adapt to become an effective team leader:
1. Be receptive to innovative and new ideas
Leaders play a critical role in motivating their employees to express their opinions and ideas. Keeping an open mind to fresh ideas stimulates innovation rather than allowing teams to fall into old routines.
Moreover, keep yourself updated about the new information and ideas by reading content from other leaders and experts. Take help from books, and do the same for your team. For example, provide the best marketing books to your marketing team and other teams.
2. Be accountable for yourself and your team
It's a crucial leadership skill that allows you to keep your team and yourself accountable without condemning anyone. You can collaborate with an individual or a team to give them the responsibility for a project while making sure everyone is familiar with the current circumstances and challenges by using techniques like the GROW model. The most vital element, though, is to consider the path ahead, and you must ask the individual you're counseling, "How dedicated are you?" It will be easier to accomplish accountability if you know the answer ahead of time.
Self-reflection is also vital for good leadership. You're in a great position if you can self-analyze your limitations and issues before someone else does.
3. Lead by example
While leading by example may appear to be simple, only a few leaders can do so consistently. It is particularly challenging for young leaders to put what they preach into practice through their actions. Successful leaders would recognize a shortcoming before others do and take decisive steps to correct it.
4. Think out of your comfort zone
We don't learn when we're too comfortable. Leaders that drive themselves to take calculated risks and chances create a great example for their team and allow them to do the same. Don't be scared to admit when you've failed. Share what you've learned from your setbacks and how you're not going to let them keep you from attempting new things in the future.
Final thoughts
It takes a lot of work to become a great leader. It necessitates a great deal of practice, tolerance, and tenacity. Spend time with your team. Recognize them for their accomplishments, no matter how minor they are. Again, the team leader is the person who not only directs the team on the right path but also goes with them and encourages their efforts to complete the task.
The position of the team leader is more crucial than ever as firms struggle to remain flexible in the presence of uncertainty and rapid change. Examine how you fulfill your various team leading roles and where there are chances for you to become more effective as you consider your own development. Over time, the finest leaders continue to learn and evolve.