2019 was a milestone year for Skype for Business: it was the team communication application's five-year anniversary. But that moment was bittersweet; that same year marked the end of Skype for Business.
Microsoft made the announcement in mid-2019. Skype for Business will be retired on July 31, 2021. Customers are being encouraged to switch to Microsoft's own collaboration software, Microsoft Teams.
Now perhaps you're an existing Skype for Business user, or maybe you're looking for team communication software, and Skype for Business has been on your shortlist. You might be wondering what the end of Skype for Business means for your collaboration options.
We'll uncover the details behind Microsoft's decision, plus the best alternatives for team communication.
The end of Skype
Back in 2003, Skype was launched from a university block in Estonia, with a simple mission:
"Free internet telephone that just works."
Skype lived up to that marketing promise. By 2005, it had been downloaded 1.5 million times. That same year, Ebay acquired Skype. Six years later, Microsoft bought Skype for $8.5 billion, integrating Skype with its Office suite.
Microsoft made some radical changes to Skype, including a drastic redesign one user called the "worst Skype update ever". But Microsoft also discontinued some of its own products in favor of investments into Skype. In 2014, Microsoft ended Lync, its own communication tool, and introduced Skype for Business. The future looked bright for the enterprise-focused collaboration tool.
Yet, three years later the end was looming for Skype for Business.
In this 2017 blog post, Lori Wright, general manager for Microsoft Teams and Skype product marketing, said:
"To achieve our vision for intelligent communications, we are bringing comprehensive calling and meetings capabilities into Teams…As we build out these capabilities, Teams will evolve as the primary client for intelligent communications in Office 365, replacing the current Skype for Business client over time."
Finally, after years of speculation about the future of Skype for Business, Microsoft made it official in July 2019. Skype for Business would be discontinued and replaced with Microsoft Teams.
James Skay, a Senior Product Marketing Manager, announced the retirement, set for July 31, 2021. Skay, who is leading the transition from Skype for Business to Microsoft Teams, said they'd been working with customers to refine Teams since its 2017 launch.
"Teams combines chat, video, calling, and document collaboration into a single, integrated app – and enables an entirely new way of working. Over the last two years, we've worked closely with customers to refine Teams, and we now feel we're at the point that we can confidently recommend it as an upgrade to all Skype for Business Online customers."
There would be no change in service for existing Skype for Business customers, explained Skay. Companies can still add seats, which would be migrated to Teams after the Skype's retirement.
Starting September 2019, new Office 365 customers will be onboarded directly to Teams. Skype for Business's landing page now promotes Microsoft Teams.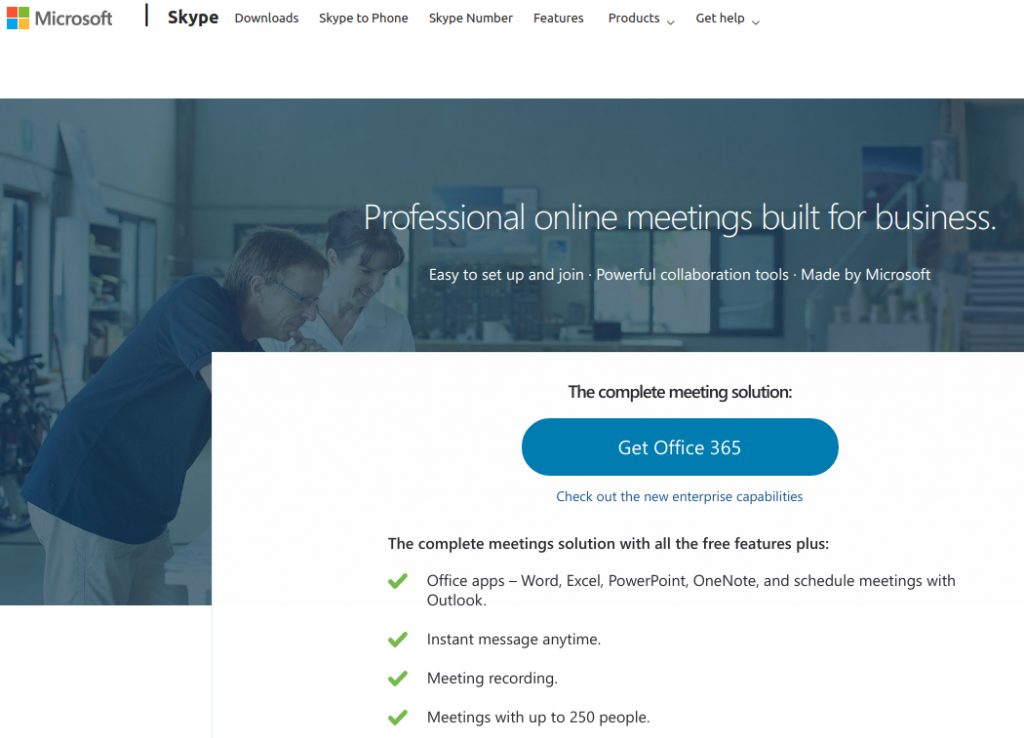 Skay confirmed that Skype Consumer and the on-premise Skype for Business Server won't be affected.
Skype for Business vs Microsoft Teams
So, how does Microsoft Teams stack up against Skype for Business?
After all, Skype for Business provided a range of useful communication and collaboration features:
Screen sharing

Share video

Schedule meetings in app

Outlook calendar integration
In building Teams, Microsoft included these functions, plus a suite of additional features for chat, video, and file sharing.
Shelly Avery, a Senior Microsoft Teams Technology Specialist, compared Teams features to Skype features:
Microsoft Teams has the edge, suggested Avery, providing the following extra functionality:
Ability to @ people and groups

Search for files and content, like chat messages

Shared file access

OneDrive file access and management

Notification customization, like muting messages

Live captions for videos
There have been customer concerns about federation between Microsoft Teams and Skype consumer. A post calling for Skype-Microsoft interoperability received almost 3,000 votes.

To its credit, Microsoft took that feedback on board. Now, Microsoft Team users and Skype consumer users can communicate with each other in app.
Other features requested by Skype for Business customers have also been added to Teams:
Dynamic 911, an emergency calling feature which users the caller's location to route to a call center operated by the government. This will be available for Teams users in the United States by the end of 2019.

Shorter retention periods for chat. With the new retention period options, customers can reduce the amount of time channel and chat information is stored to as little as one day. Once the data has been deleted, it is removed permanently.

Contact center integration and compliance recording. Teams users will soon be able to access contact center and compliance recording features in Teams. Some organizations have not been able to use Teams because they need to record phone calls to meet industry compliance.
Migration support
If you use Skype for Business, the news doesn't need to derail your team communication.
Microsoft's two-year notice for the end of Skype for Business is generous: the company's Modern Lifecycle Policy stipulates 12 months notice.
Still, the early notice doesn't mean you should delay your preparations. Getting a good head start will make the transition much easier.
Fortunately, Microsoft offers the following resources:
For teams who are heavy users of Microsoft's other products, a switch to Microsoft Teams makes the most sense. But if you're still on the hunt for a team communications tool, there are a few applications.
Best team communication apps
To make the most out of the communication software you use, you need a deep understanding of your team.
Some tools are geared towards remote teams, others are built for smaller organizations or large corporates.
A focus on the needs of your team will pay off in the form of better communication and collaboration.
You may end up with a unique approach, depending on your needs. For instance, one article suggested that some businesses may use Slack and Teams together.
But Slack's not the only contender. The team collaboration app market is massive and growing fast. It's expected to reach $500 million this year.
Here are other options.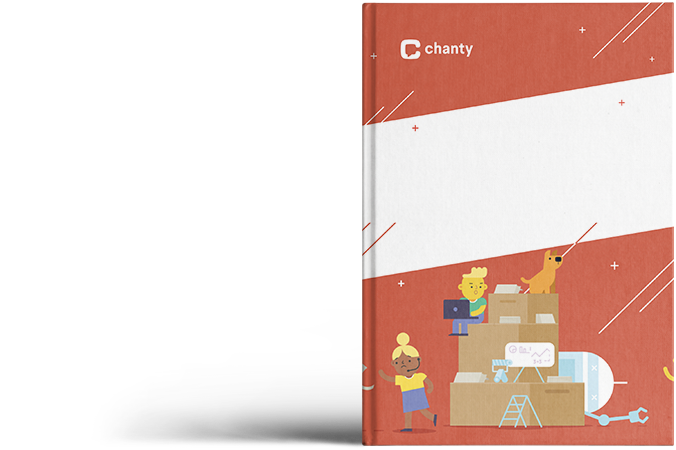 Communication issues at work?
"50 Surefire Ways to Improve Your
Team Communication"
Get eBook
Chanty
Chanty provides support for video and audio calls, chat, file sharing, built-in to-do lists, and search functionality. Because Chanty supports integrations, you can access all of the digital tools you use everyday within Chanty, and that's ideal for teams who want to improve productivity and reduce context switching.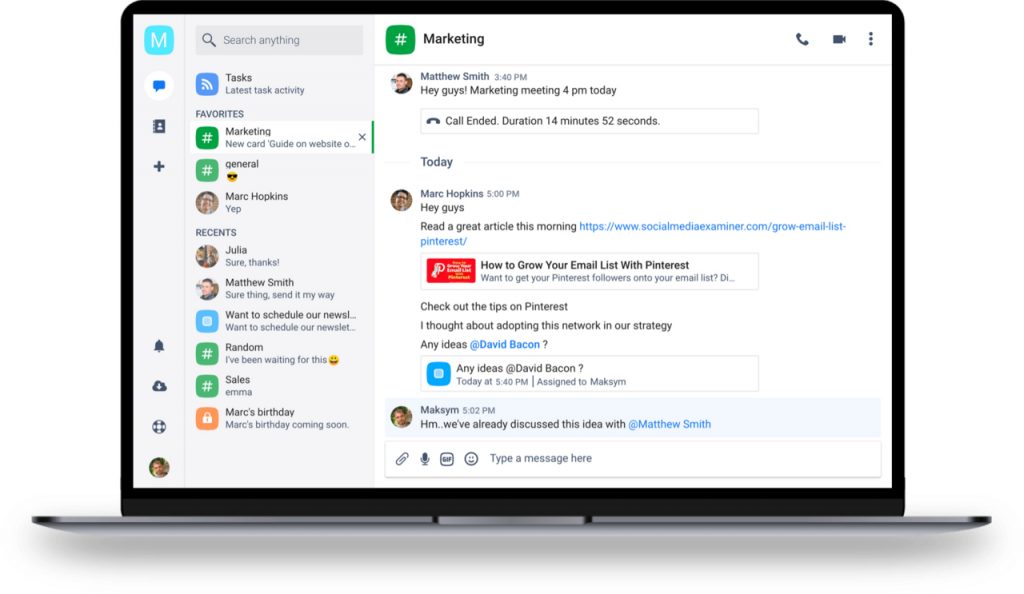 Chanty's team communication and collaboration features include:
Public and private messages

Audio and video calls

Voice notes

Built-in task manager with Kanban view

Teambook stores all your messages, tasks, and any content you share
The Business plan costs $3 per user per month and comes with the support for:
Group audio calls

Group video calls

Screen sharing

Dedicated support line
Slack
Slack is one of the most popular team chat applications.
Though, Slack's focus on real-time messaging can pose a challenge to distributed teams; messages often get buried in the channel stream. (Slack has introduced threaded messages to manage that problem, but, unlike Twist, conversations is slack are not built around threads.) Plus, Slack's a pricier option, and there's limited search options and app integrations on the free plan.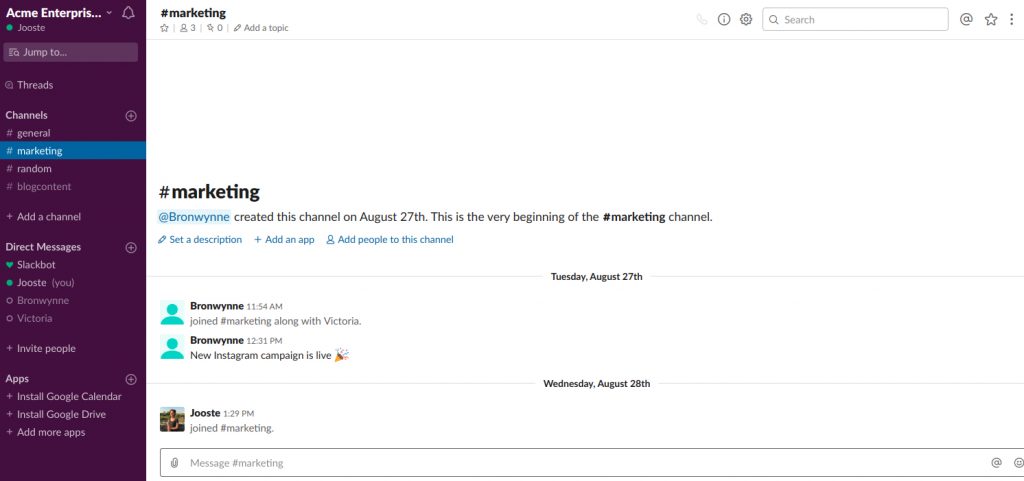 Here's a quick overview of Slack:
Screen sharing

Built-in audio and video calls (the call quality is famously patchy, though)

App integrations

Guest accounts

Priority support

File management, like syncing with Google Drive and Dropbox

Advanced search (on paid plans)
Twist
From the makers of Doist, Twist bills itself as a "Slack alternative for teams that prioritize clarity".
With an interface similar to email, Twist favors asynchronous communication. The top end plan comes in at $5 per user per month, so it's more affordable than a tool like Slack.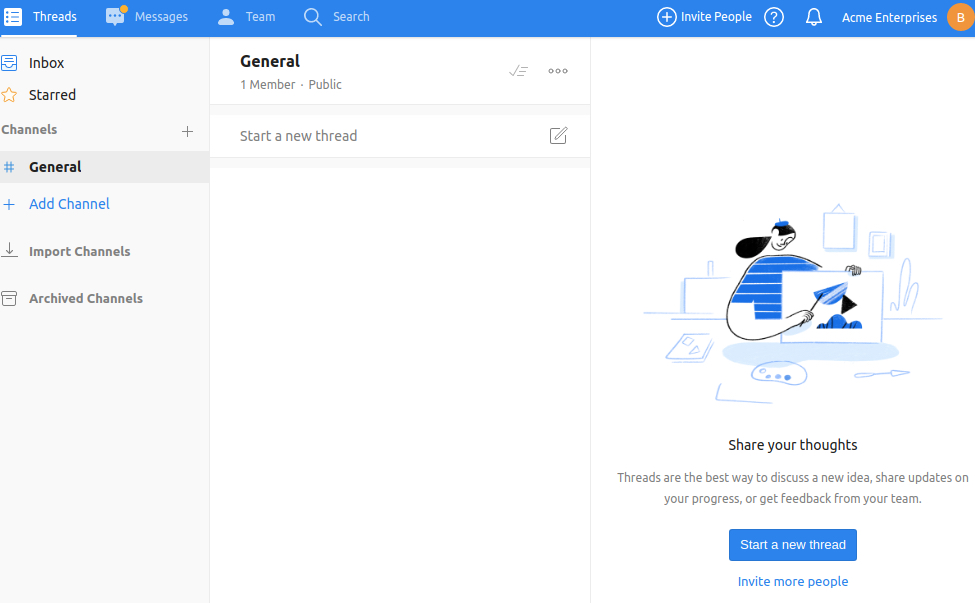 Twist's paid plan offers team collaboration features like:
Unlimited file storage

Unlimited app integrations

Full message history
You can make video calls via an Appear.in integration.
Here's a detailed comparison of Slack and Twist.
Google Workplace
If your company uses Google Workplace, you'll be familiar with collaboration tools like Google Drive. Google Hangouts lets you make video calls, share your screen, and access files and chat during calls. Only 25 people can attend a video call, so it may not be the best option for large organizations.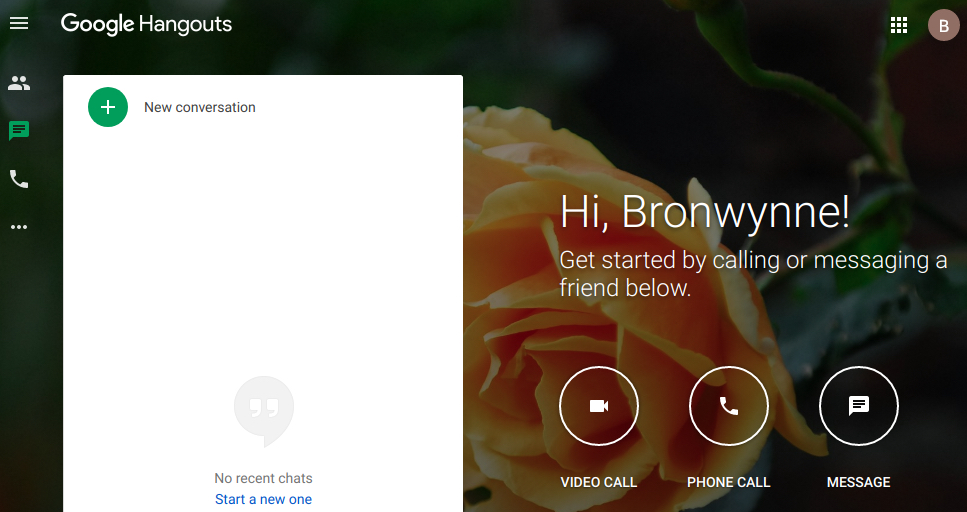 Wrapping up
The retirement of Skype for Business is the end of an era. Thankfully, new tools have sprung up to make it easy for teams to communicate and collaborate. But finding the right application for your company can be overwhelming. Matching the software with your team's needs is key.
Here's where an app like Chanty can make all the difference. You'll get access to chat, video and audio calls, screen sharing, and task management features. It all comes together in a simple interface so nothing gets in the way of improved productivity, better collaboration, and easier communication.