Although relatable humor about traumas can reduce one's loneliness, it is still debatable how medicinal they can be. Almost a decade ago, awareness of mental breakdown was quite low and people did not talk much about it as it was considered taboo.
However, recently people have started talking about it openly. On social media platforms, you're just as likely to come across references to depression as you are on medical forums, and mental state memes have seen to grow in popularity as more and more people relate to it.
While positive mental health can be treated by laughter, it is also treatable through improved collaboration and communication among teams. This is why we suggest that you sign up on Chanty for free today and enhance collaboration between teams.
As we begin with a relatable mental breakdown meme, we want to remind you that laughter is the best medicine. It's actually true!
Laughter has numerous psychological, and emotional advantages, some of which may surprise you. It can help improve your immunity and attitude by releasing serotonin, strengthening blood flow, and much more.
Without further ado, we present you the most relatable mental health memes – hoping to make you laugh.
Therapy works – at least in mental breakdown memes
While most people have taken advantage of therapy, there are still some of us who need the reassurance of the fact that we will most definitely make it through the hurdles.
As part of that, first comes a therapy-related mental breakdown meme. Although therapy itself might not be so funny, the memes definitely are!
Gotta look sane in front of the therapist or they will think something is wrong with me. Oh wait, I'm already there to seek help.
Haha, the advisor should definitely be a therapist!
Oops, that escalated quickly…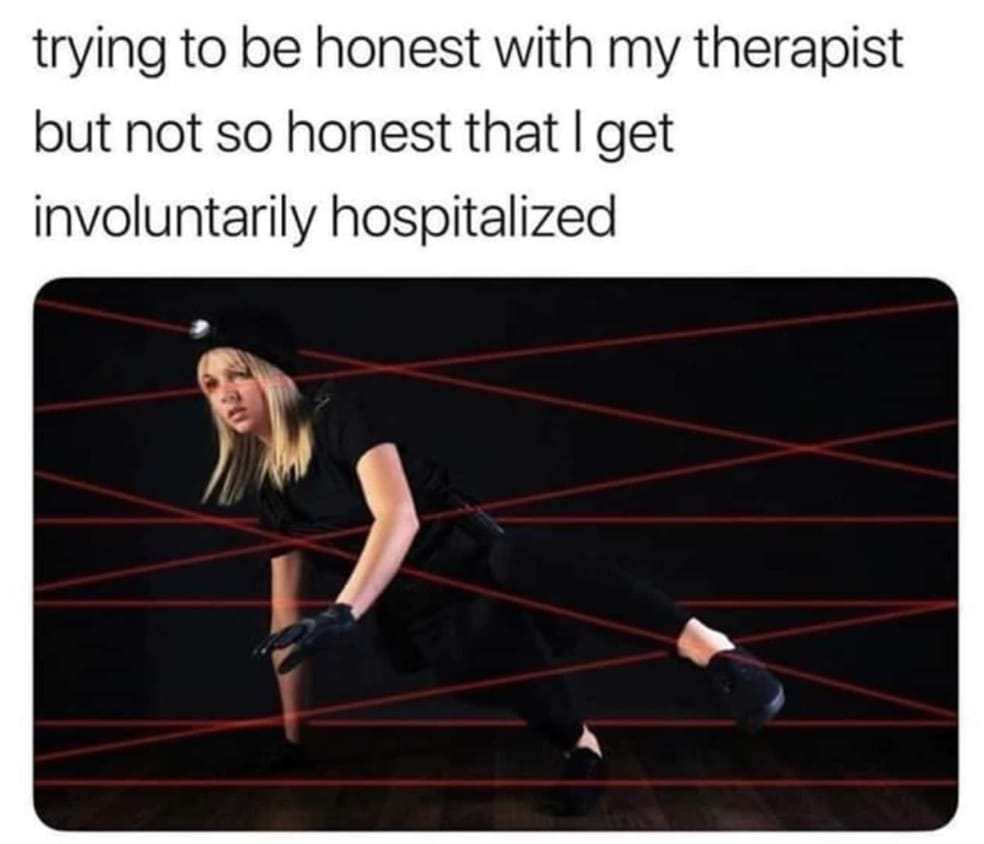 Same boy, same! We are also as shocked as you are at our problems.
It better work fast now!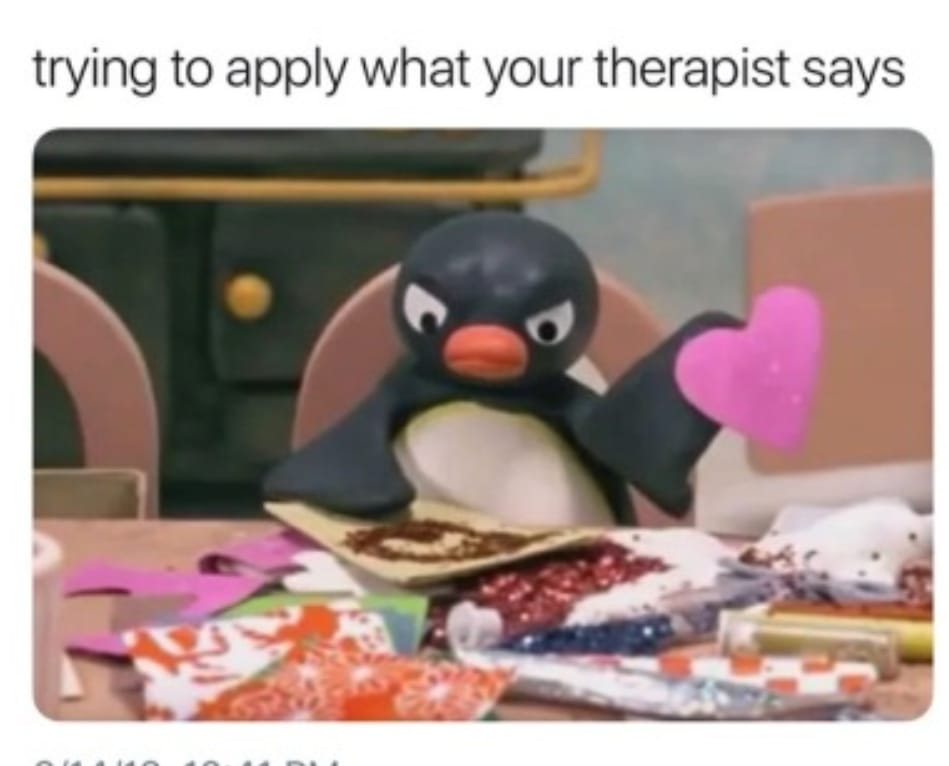 Socially awkward – let's experience unworldly vibes in humor
Remember the socially awkward puberty phase we all went through? The phase continued to grow for some of us for different reasons. Even though being socially awkward can cause a cringe-worthy urge in your stomach, we assure you that these mental breakdown memes will unfold laughter from your stomach.
It's a pretty busy schedule though!
Maybe we need to call Rapunzel for help now.
The struggle is real
Ignorance is bliss.
At least you're doing it all!
Feeling anxious? Let's combat it with self-defeating humor
Aahh, is there a better way to feel less anxious than self-defeating humor? At least we think that nothing can go wrong with this kind of humor and we are lighting up with hope. So bring it on Mamma Mia.. or should we say, here we go again?
Am I even normal to feel normal?
I won't argue any further, damn you always win Pal!
All night, every night!!
Ohhh look, we've got guests over.

High fives always make things better.
Humorously self-actualizing yourself
Even if the intent is humorous, at least we are self-actualizing ourselves. Great minds once said that self-reflection is the key to success. In this case, it might not be the success we are hoping for, but it is definitely a good laugh. And what's better medicine than laughter?
Haha, no matter how I am doing – I will still always be there for you, pal! Also, maybe next time I should take my own advice too.
The master of self-actualization… Ain't it, Maslow?
Might be dead soon though…
Do I have a multiple personality disorder?
The "of course I am fine clad"
One of the most detrimental phrases of mankind's history is "I'm fine". This casual phrase has now become the center of attention for many mental health memes. Here's to all the humor directed towards saying "I'm fine"…but are you really?
At least you captured it worthwhile for a mental health meme.
Still don't fail to look so cute!
Chanty's favorite-ably relatable
Of course, we also have some favorites! Here are all the memes that we can relate to and maybe you can too?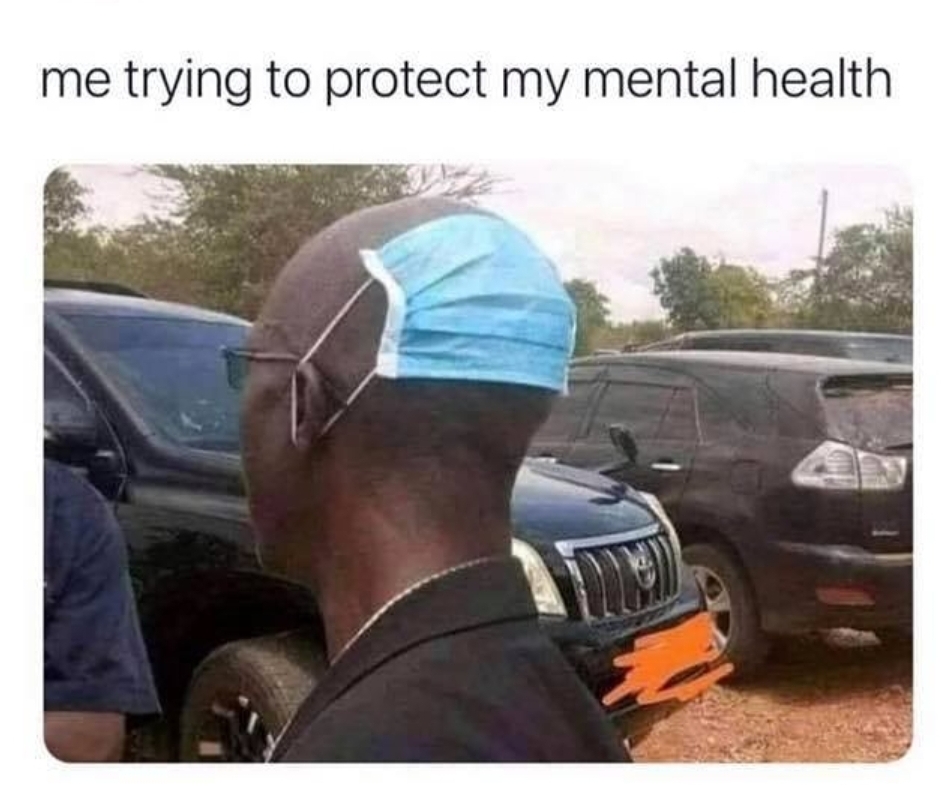 Maybe the wings will make me flyyyyy!
And with that..
We hope our collection of mental health memes made you smile! Let us know which one is your favorite and most relatable in the comments section below. You can also share some memes with us on our Social Media.
Moreover, we would also like to take this opportunity to support those who suffer from depression. Chanty hopes and wishes you a very good mental space.