"We're just drowning in information: we're starving for wisdom".

Tony Robbins.
I'm an awful skeptic. Each time I see an article on productivity, I knit my brows and grumble. Because I'm not sure if tips listed there were designed by trusted experts. That's why I made my own little research.
I picked up 10 experts whose opinion I trust. I browsed their articles, videos, read their books and then created a short digest of their tips.
I picked up a lot from their wisdom. So I decided to share it with you.
Here are some useful tips. No junk.
1. David Allen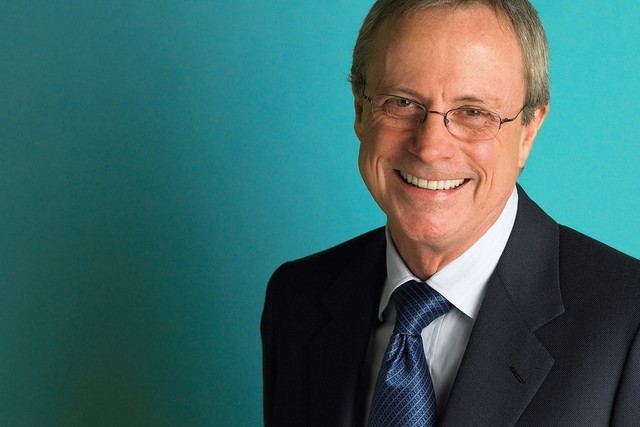 Who's the guy?
Ki-ai! We are starting our list with a karate master. David Allen a martial art expert, but that's not what made him famous. Above all, he is a veteran coach and management consultant. David was giving out productivity tips since today's Millennials were knee-high to grasshoppers. At the beginning of 00's, the whole world got to know him when his book 'Getting Things Done' became a bestseller in many countries.
What's a big tip?
One of the most famous Allen's tips is a 'Two-Minute Rule": if a task crosses your desk that can be completed in two minutes – do it immediately. Sounds great and certainly worth trying. However, this is not the biggest Allen's tip. The key takeaway might be his suggestion to develop a relaxed balance of perspective and control, known as "mind like water." What's this state like? Well, imagine your head is clear, you are able to create and respond freely, without distractions and split focus. Develop this state – and you'll get more creative and productive.
Any details?
How do we achieve this state? It's all about putting your attention where it should be, accordingly to your goals and aspirations. For this, Allen designed the Getting Things Done (GTD) work-life management system, offering many productivity strategies, tips and hacks. For example, he argues people often forget to maintain perspective. Being up to our ears in work, we need to re-balance our priorities. This is where his well-known 'Weekly Review' comes in. It's a set-aside period every week, usually an hour or two, where you dedicate yourself to getting organized for the week ahead.
Where to learn more?
Allen wrote two books on productive efficiency. The first is Getting Things Done heralded by TIME magazine as "the defining self-help business book of its time." Another one that may serve you is Ready for Anything: 52 Productivity Principles for Getting Things Done. If you are into the philosophical yet practical approach to productivity, have a read!
2. Charles Duhigg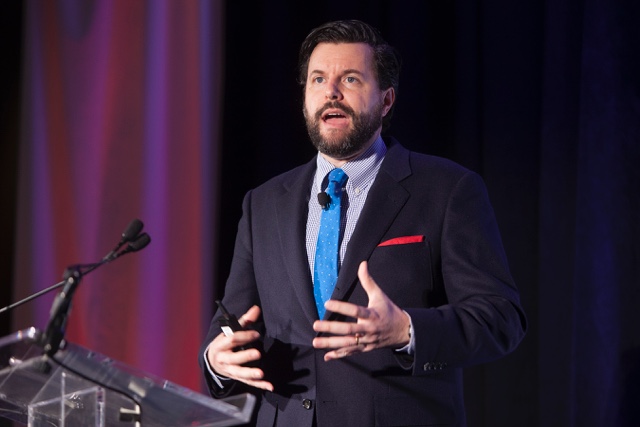 Who's the guy?
Charles Duhigg is a Pulitzer Prize-winning reporter, who worked for The New York Times for a decade. In 2012, he became a bestselling author after his The Power of Habit came out. In 2016 Charles published another book Smarter Faster Better in which he described "the science of productivity". David Allen, the "mover and shaker" we've just talked about, praised Duhigg's book as "an intelligent model that is understandable, useful, and a flat-out great read."
What's a big tip?
Unlike Allen, Duhigg talks less about the state of mind, but more about our mental habits. He claims that managing how you think is more important than what you think. So, his main productivity tip is to change the way we think. Sounds vague? OK, here's an example. Duhigg suggests that "Motivation becomes easier when we transform a chore into a choice." In other words, if there is a task you hate, but have to do, make sure you consider doing it as your conscious decision. This puts you in control of things – you'll feel better and more enthusiastic.
Any details?
Here is another productivity hack from Duhigg – for team leaders this time: the way how a group interacts is more important than who is in the group. For example, at meetings, it's important for colleagues to speak in the roughly equal measure. When team members feel safe, meetings are more effective. Overall, Charles introduces eight productivity concepts – from motivation and goal setting to focus and decision making. He reminds you a simple truth that productive people tend to work rather smarter than harder. It's all about asserting control over your brains and thought processes.
Where to learn more?
Smarter Better Faster is a key Duhigg's book on productivity. Read it along to embrace his scientific approach. You can also scoop some useful tips by reading the blog on his website.
3. Tony Robbins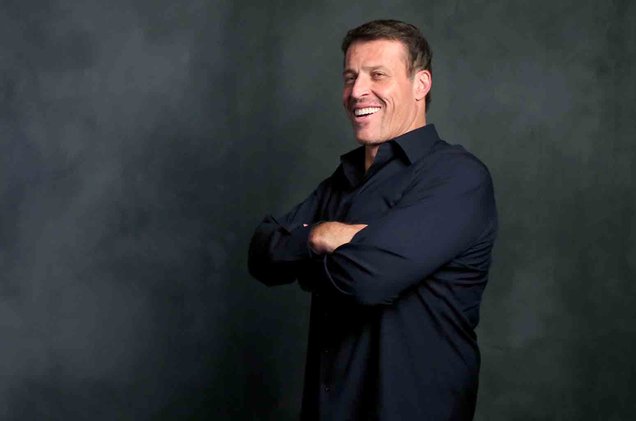 Who's the guy?
Tony Robbins is a flamboyant leadership expert with an impressive record of accomplishments. Some consider him as the best life coach on earth. However, as many "movers and shakers", he has a reputation of being notorious. It's enough to recall the recent scandal with a woman, whom he accused of having the victim psychology. We can be skeptical about him, but we can't claim he's not influential or successful. If so, what's Tony Robbins take on productivity?
What's a big tip?
Tony Robbins' approach to productivity is rather direct, practical and down-to-earth. His biggest tip might be: "Become obsessed with outcomes instead of activities". He laments that "most people mistake movement for achievement". To get outcomes, he suggests to ask yourself the following three questions "What do I want?", "Why do I want it?" and "What's my massive action plan?" When you get clear about the answers to them, the wisdom and productivity rise to the surface.
Any details?
These questions are a part of a process called the Rapid Planning Method (RPM) designed for better life- and time-management. While this method is a productivity tool by itself, Tony Robbins goes beyond it offering some more tips. For example, he suggests to group like-tasks together into blocks of time. He says task-switching is one of the biggest time sucks in our day. Like Duhigg, Robbins emphasizes the power of habits: "Make the habits you want: It's more likely that some small changes will greatly improve productivity". He also suggests we don't forget seeking help from outside – having a coach or a consultant might be very beneficial.
Where to learn more?
Tony Robbins' most famous writing is Awaken the Giant within. There's no particular chapter named "productivity". But, in fact, the book is about the art of being effective and enhancing the quality of life. There's also a section on how to achieve high performance on his blog.
4. Elon Musk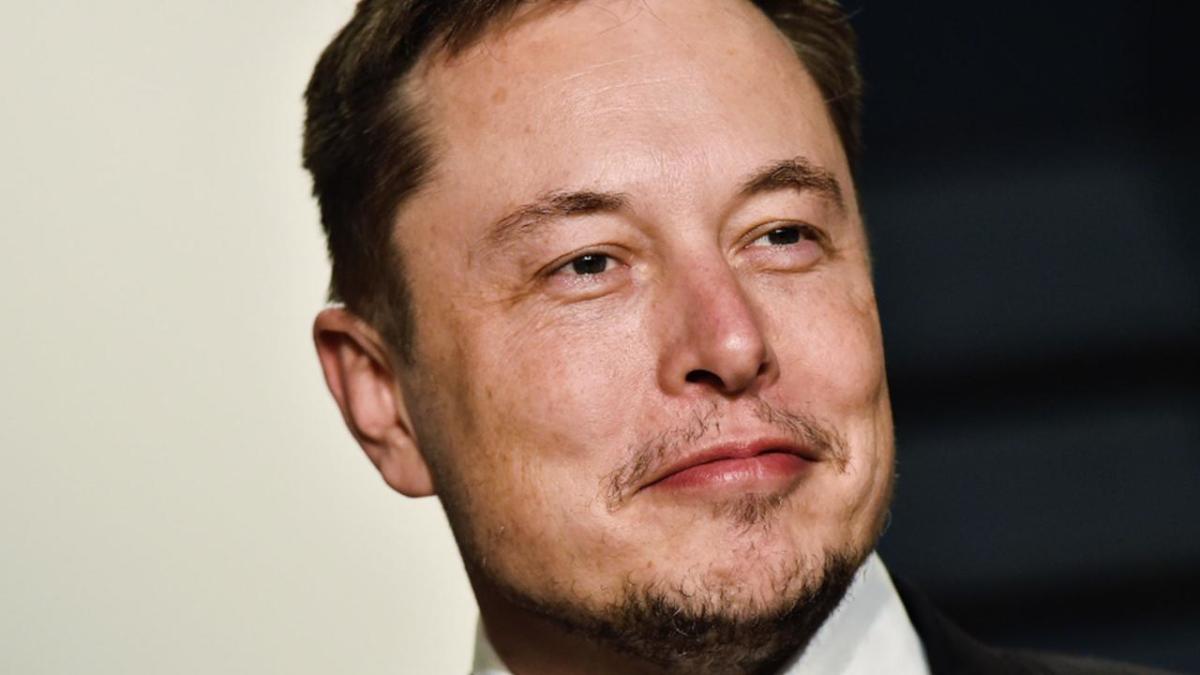 Who's the guy?
Elon Musk needs no introduction because his name is on everyone's lips. After Steve Jobs is gone he's been the most famous business daredevil. He revolutionized the electric cars, unveiled a concept for Hyperloop, launched Falcon Heavy rocket, nourishing the idea of space tourism. What a crazy guy! Who wouldn't like to know what does Elon Musk think about productivity?
What's a big tip?
Elon Musk explained his take on productivity in his letter to Tesla employees leaked to media in April 2018. 3 out of 7 productivity tips he gave are about meetings. I'll take a bold step to unite them in one sentence: don't let meetings to stand in the way of your productivity. Musk advises Tesla employees to get rid of all large meetings if managers have doubt their value. Anyone who doesn't need to be in a meeting should leave. Overall, meetings should be made infrequent.
Any details?
No wonder, Elon Musk hates red tape. He claims that communication within the company should be direct. It must be OK for people to talk directly and just make the right things happen. In other words, the information must be flowing freely between all levels. As for me, this is where team communication tools step into the game. By using simple, fast and agile team messengers like Chanty we solve tasks easier and quicker.
Where to learn more?
Musk didn't author any books so far, but many hope his bestsellers are yet to come. For now, here's an email to Tesla employees we've talked about. Besides, you can learn about Musk's strategies via his social media. Follow his Twitter and Instagram.
5. Kory Kogon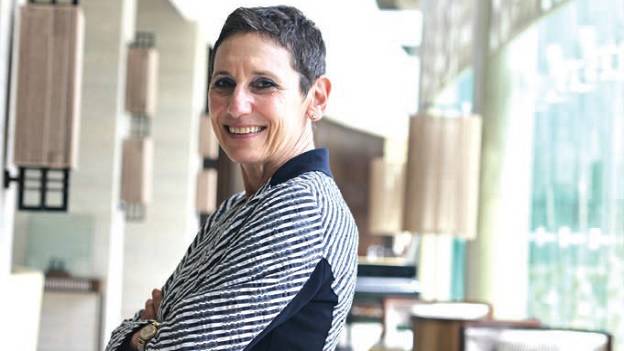 Who's the woman?
Kory Kogon is a renowned coach and public speaker. Her teaching is largely based on the philosophy of Stephen Covey, a famous American educator who passed away in 2012. Currently, she is a vice-president of Franklin Covey that provides consulting and training services. With two of her colleagues, she wrote a book The 5 Choices: The Path to Extraordinary Productivity.
What's a big tip?
"More than anything, extraordinary productivity is a question of being conscious in the moment". This is a big idea offered by Kory Kogon. To put it more simply, it's all about our attention management. She claims it's both easier and harder to achieve extraordinary productivity nowadays. On the one hand, technology is immensely helpful to us. On the other, our attention is under unprecedented attack because of our gadgets and apps. Technology has created the unstoppable flow of information and our brain loves it. This is a challenge of "productivity paradox" defined by Kogon, but there's a pathway for productivity.
Any details?
In a nutshell, Kory offers 5 tips to increase your capability. First and foremost, you should act on the important, don't react to the urgent. As she explains, there are two basic parts of our brain: the Thinking Brain and the Reactive Brain. The results we achieve in our lives are impacted by our discernment. She suggests we rewire our brain to become more discerning and less reactive. At the same time, it's important to set high goals: Aim for extraordinary, don't settle for ordinary. Extraordinary productivity means going to bed each day feeling satisfied and accomplished. (By the way, how long has it been since you last felt this way?).
6. Brian Tracy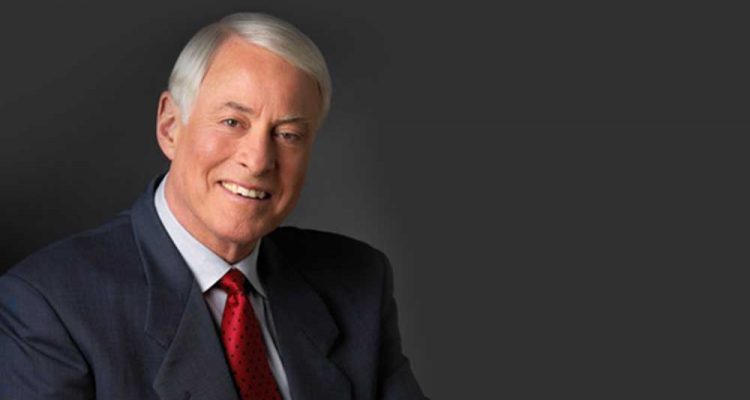 Who's the guy?
Brian Tracy is one of the most recognizable public speakers and self-development authors. He's been in professional coaching and consulting for decades, delivering lectures and workshops to top-notch audiences. So he really knows his matter inside out. Brian wrote over 45 books. Nearly all of them are about achieving goals and living to your highest potential. What's this if not a definition of productivity?
What's a big tip?
The biggest tip from Brian Tracy is to Eat Frogs Every Day. Your "frog" is your biggest, most important task, the one you are most likely to procrastinate on. Brain claims you should start with it and then to persist until the task is complete before you go on to something else. He notes that if you have to eat a live frog at all, it doesn't pay to sit and look at it for very long. In other words, if you have a nasty task to do, just do it.
Any details?
With Brian Tracy, it feels like going back to basics. Here's one of his key messages: Set Smart Daily Goals. He considers clarity as the most important concept in personal productivity: be absolutely clear about their goals and objectives, don't deviate from them. Brian Tracy is a devotee of skillful time management techniques. He is sure we should start earlier, work harder, stay later and get things done. He is sure that one of the keys to high levels of performance and productivity is to make every minute count. Brian suggests we use travel and transition times, what are often called "gifts of time," to complete small chunks of larger tasks.
Where to learn more?
Eat That Frog! and No Excuses! are his most famous bestsellers, full-packed with productivity tips. He's got also DVD on productivity Doubling Your Pro. As a free alternative, you can consult YouTube videos on productivity, like this one: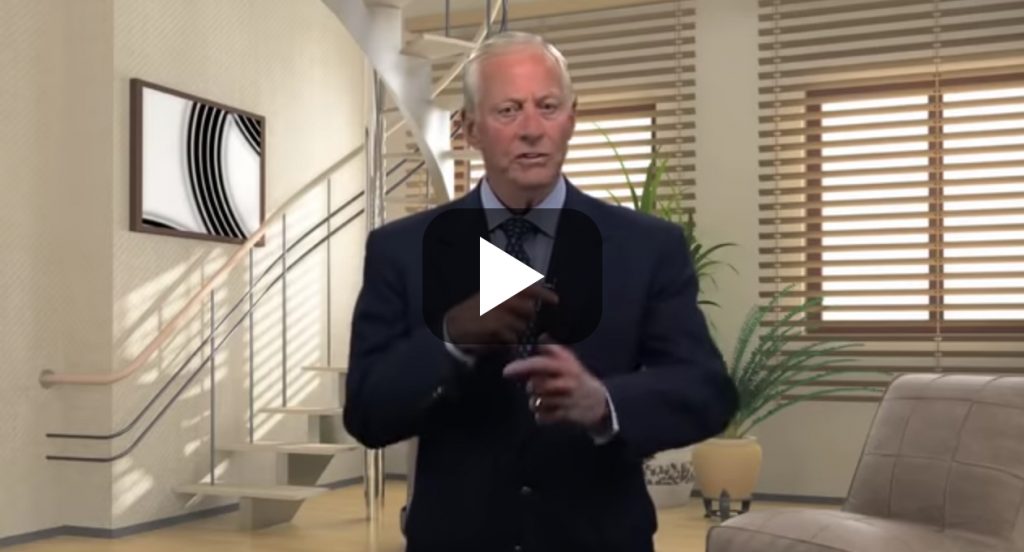 7. Robert C. Pozen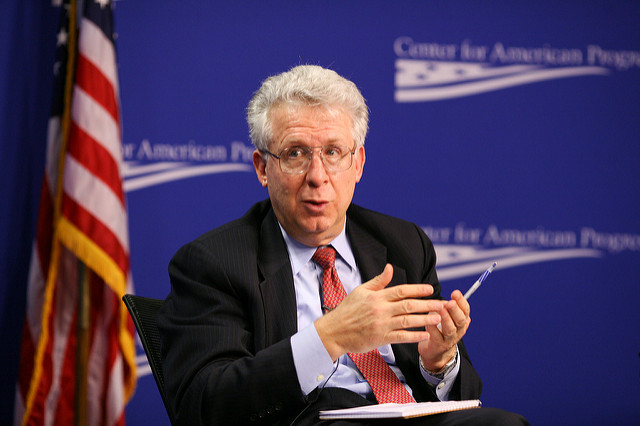 Who's the guy?
Robert C. Rozen comes across as a very productive guy. He's served various government stints and on many boards of charities and companies. He was a law firm partner and taught in the leading US colleges, such as Georgetown, NYU and Harvard Business School. Robert generously shares his experience and tips on high performance in the book "Extreme Productivity".
What's the big tip?
One of Robert's biggest tips echoes with Tony Robbins' message on productivity. He claims that efficiency often goes unrewarded in the workplace. So whether you are employer or employee, you should focus on results rather than hours. He claims many workers stay late to curry favor with the boss. But punching a time clock made sense in the industrial age – it rarely makes sense nowadays.
Any details?
In his book, Robert gives some practical yet not very common tips. For example, he claims we should reduce reading: "know your purpose for reading and stick to it". By adhering to this principle, he claims to read four newspapers each morning in less than one hour. He also gives a similar tip about writing: many of us strive to perfect each sentence way too often. These are the good pieces of advice. However, Robert's book is not a set of tips, but rather the productivity strategy that covers many aspects – from goal setting to time management.
Where to learn more?
Robert's method is fully expressed in his book Extreme Productivity. If you need a brief summary, I'd recommend his NYT article written in 2012.
8. Graham Allcott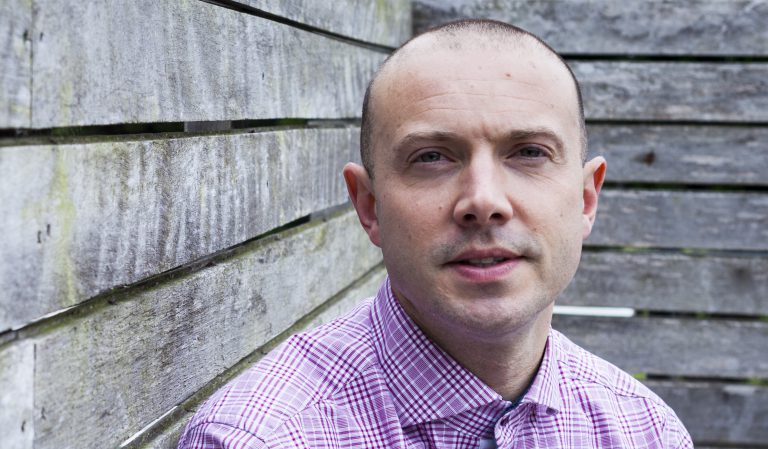 Who's the guy?
Here's another martial arts guy. Graham Alcott calls himself a "productivity ninja". Not sure he's got the physical skills of a Japanese warrior. But when it comes to productivity, it seems like he knows the subject inside out. Graham founded "Think Productive" company that runs workshops worldwide for many prospective clients, including UK government. In 2015 he authored "A Productivity Ninja" – a bestseller on how to show excellent results in your work.
What's a big tip?
Graham gives many offbeat tips in his book. The one that stands out and correlates with his 'ninja' image is "Go off the grid". Allcott says the best way to be more productive at work is go "dip under the radar". It may include disconnecting from phone, email, text, social media, even your office environment. When there's a bigger goal in sight that you want to achieve, nothing should distract you.
Any details?
Graham claims you don't need to go on a deserted island to remove distractions. It may be enough to send phone calls to voicemail, manage your notifications, etc. All this "camouflage and stealth" can help you not to lose sight of the macro view of your career. Too many people forget about it, because we have many trifling tasks grasping for our attention during the typical workday. So it's all about your managing your attention. Graham is also a follower of simplicity and minimalism trends. Here are some of his catchphrases: "Want more productivity? Do less!", 'Productivity is making space for what matters', 'Busy is bad for business.'
Where to learn more?
Apart from his book How to be a Productivity Ninja, there is a productivity blog on his company's site.
9. Set Godin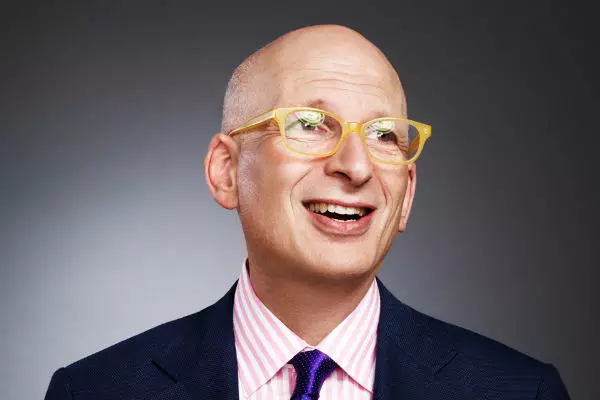 Who's the guy?
Hey, marketers! We are featuring this guy especially for you. Set Godin is an entrepreneur, bestselling author and marketing guru. He authored 18 books on marketing and business, 4 of them became worldwide bestsellers. So what means productivity in marketing in the digital age?
What's a big tip?
Faster is not the answer. We overvalue being busy, Set Godin claims. He suggests us to consider the importance of our goals and evaluate them more clearly. It turns out that the most productive thing we can do is to stop working on someone else's task list and figure out a more useful contribution instead.
Any details?
Set Godin offers an interesting perspective on some common issues. "You are not getting rewarded for value, you are getting rewarded for impact". He urges us to ask the following questions: "Did I make the impact? Will they miss me when I'm gone?" If the answer is "no", we have to change something.
Where to learn more?
In his book Linchpin: Are You Indispensable? he talks a lot about productivity. You can also find him talking about productivity in his blog.
10. Leo Babauta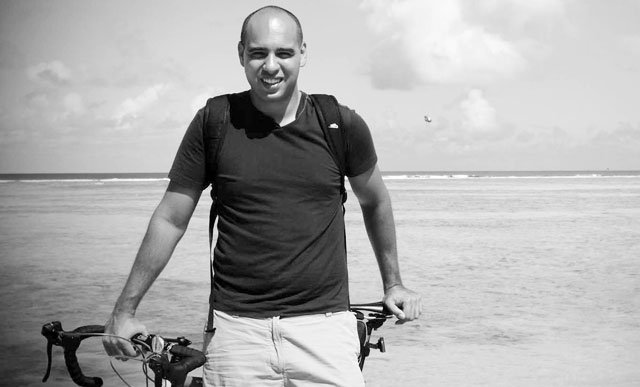 Who's the guy?
Leo is no like other guys on our list. He confesses he doesn't have any formal qualifications and haven't made millions of dollars. He's just a keen writer, speaker, and also vegan, dad, husband. but I was actually impressed by his list of accomplishments. Have a look! He shares his thoughts on top blog Zen Habits with over a million readers, where he writes about simplicity and mindfulness in the daily chaos.
What' the big tip?
Leo suggests that "most important productivity method" is very simple: pick something important – focus – finish it. It may sound banal,but here's a trick. The challenge begins when a fear gets in the way. All fears come from not having certainty. So it's diving into the uncertainty that makes us productive. When you notice yourself trying to go to distractions or busy work, pause. Notice the fear of uncertainty. Breathe. It's in that moment when you decide not to run that you really develop the skill that will change your life.
Any details?
In his book, he lists six guiding principles of the Power of Less — the ideas that can help you to maximize your productivity. The tips are simple: choose the essential, simplify, focus, create healthy habits. He suggests we start small and always choose the essential to maximize our time and energy.
Where to learn more?
The guidance on simplicity The Power of Less: The Fine Art of Limiting Yourself to the Essential in Business and in Life. For a quick tip read his article on productivity.
Wrapping Up
There is an abundance of various productivity tips, tricks and strategies. But of course, no one will give you a silver bullet. You've got to find YOUR method that aligns with your priorities.
Here are the main pieces of advice to explore:
Сontrol your mind. We have too many distractions around us, especially now with technology on the rise. You may use GTD system designed by David Allen to nourish the calm and alert state of mind. Or change your mindset using Charles Duhigg's scientific approach.

Govern your attention, bring it into the moment. You may "go off the grid" like Graham Alcott Suggests, or use your willpower to put first things first. Stay grounded and maintain perspective.

Master your goal-setting skills. You can use time-honored SMART system widely cited by Brian Tracy, Rapid Planning Method designed by Tony Robbins or any other method you like.

Master your time-management skills. Reduce meetings (as Elon Musk suggests). Read, write and speak effectively (on Robert C. Rozen's advice). Become the devotee of essentialism. Try applying a 'Two-Minute Rule": if a task crosses your desk that can be completed in two minutes – do it immediately.

Don't work harder, work smarter. It's not about hours, but results. Make sure you make value, not just impact (Seth Godin)

Don't be afraid to dive into the unknown. Uncertainty is your friend. Feel it. Breath it in Explore it. (Leo Babauta)
I hope this article will help you on your way to productivity. Good luck!