Remote work has become the norm. However, the need for meetings and discussions of working issues has not disappeared. Therefore, an important question arose: which program is better?
The leaders are Skype and Zoom. We compared them by key settings and found a lot of useful things. By the way, the videoconferencing market is growing. According to studies, its volume will exceed $20 billion by 2024.
Next, I will share my observations, but looking ahead, I want to note that each tool is more suitable for solving certain problems. If you are a freelancer – definitely Skype. The ideal business environment—Zoom. Next, I will reveal the reasons why.
About the applications
Skype is a multifunctional messenger that appeared in 2003. It was created for making voice and video calls, as well as exchanging instant messages and files. Works on PCs, smartphones, tablets and Xbox.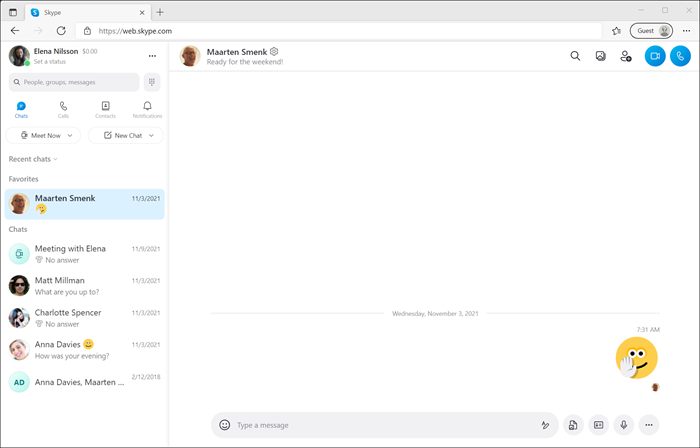 Benefits:
Fame;
Integration with Microsoft Office 365;
Free communication with users of the application;
Voice calls and SMS to phone numbers;
Lack of restrictions on the duration of the group conference;
Demonstration of the screen of mobile devices.
Zoom is a cloud platform for holding online meetings and webinars, collaboration and communication. It works on PCs, smartphones and mobile devices. The platform was launched in 2011. Over these years, it gained 10 million users, after which it grew by 20 times during the quarantine period.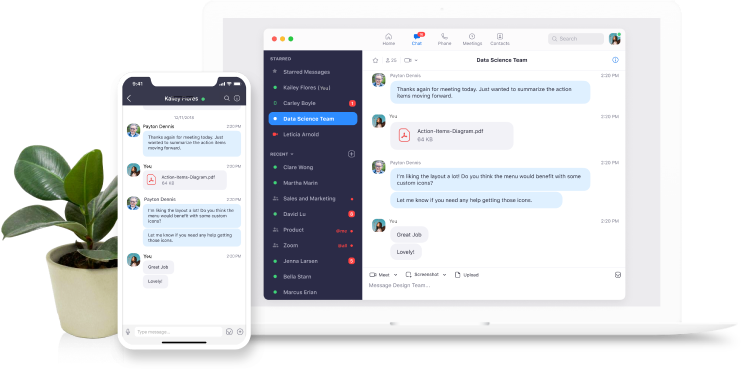 Benefits:
Stable connection;
Screen demonstration with sound;
Audio and video communication with each participant in the video call;
An integrated interactive whiteboard on which you can write and draw;
The ability to record a meeting on a device or cloud storage;
The appointment of a co-organizer with the same capabilities as the creator of the meeting (can turn on / off the microphone for individual participants);
Division of participants into rooms.
Participant Limits
Depends on the version of the program. Skype allows you to add to the conference 50 users in the absence of a paid subscription. If you buy a package, the limit will increase by 5 times for the possible number of participants. 250 participants is a suitable solution for small and medium-sized businesses.
When using the free version of Zoom, the user can create a meeting for 100 participants. Business packages include up to 1000 seats.
Video Conferencing Availability
Initially, this criterion was one of the key benefits of using Zoom. To join the chat, the user does not have to install the program. The invitation link is enough. You can even join the meeting through a browser.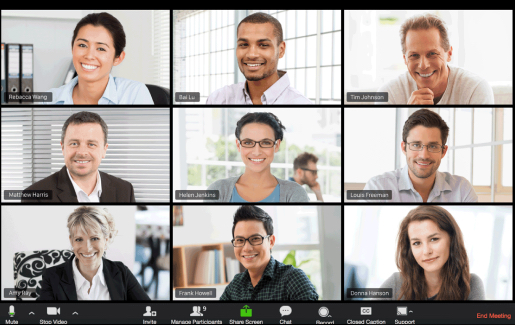 A similar function is available on Skype now. It's called Meet Now. It eliminates the need to install the program or register the user. The software generates a link to a specific meeting that can be sent to any person.
You can set a password for access. If the user is not registered and does not have an installed program, then the full range of functions is still available to him. This is true if the team has stubborn people.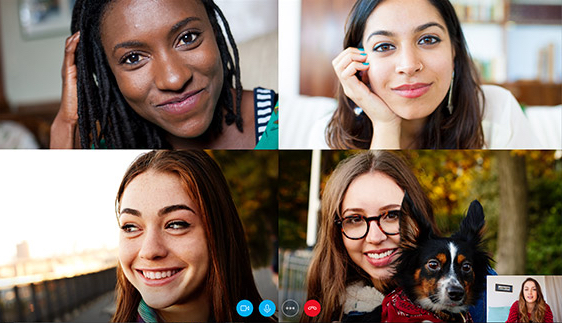 Confidentiality
Zoom is a platform for video calls that have gained tremendous popularity since the beginning of quarantine. Prior to this, the number of daily users was 10 million. The number reached 200 million in March. The developers absolutely did not count on such a turn of events, so they rushed to improve the app swiftly.
Both services provide communication security through end-to-end encryption. However, a recent surge in Zoombombing has occurred. Attackers used sharing features against users. They joined conferences to broadcast scenes of pornography or violence.
Partially this vulnerability has already been eliminated. Developers have implemented the "Waiting Room" function, which provides control of participants joining the meeting. Available to event creators. Applies to all users with free accounts. Also added additional passwords. They make it difficult for unknown people to access the video call.
Integration with third-party services
If the software is used for work, then this function is important. It is desirable that it would be as thought out as possible. Indeed, the ability to provide access to a specific file directly during a conversation will save you time and nerves. And in principle, all the necessary data will be provided at the appropriate time.
Therefore, the developers have provided an entire array of integration capabilities. Skype works well with Microsoft software. It can be connected to OneDrive cloud storage, Outlook email client and the popular Word. There are also integrations with other software. For example, with the content management system of WordPress sites and Slack corporate messenger.
Integration with Zoom takes place through the app store. There is also a Slack one available. In addition to this program, users can connect to the social network LinkedIn and Google Drive cloud storage. There are various programs in the app store. They can be classified by direction. Users are offered integrated software for marketing, healthcare, sales, finance and more.
When participating in video conferencing, you should not forget about the literacy of writing messages and presentations. To check the text for errors, use one of the integrations or Grammarly tools. You can also proofread by contacting companies that provide coursework writing services. This will help to avoid spelling and grammar errors and look competent in the eyes of colleagues.
Productivity
Skype works with many PC resources. Therefore, owners of weak devices do not like it. The program freezes on them. The need for many resources is especially noticeable during the broadcast of video and sound. Such features lead to frequent program freezes.
In this regard, Zoom is a great alternative. The program is exceptionally lightweight and uses significantly less RAM on a personal computer. It works fast. In particular, due to the fact that the use of Zoom consumes less traffic. These features provide the main advantage of the program—a stable connection.
Demo features
Skype allows you to broadcast the screen of your PC and mobile devices. But only your gadget. There is no way to demonstrate individual applications.
Zoom provides a wide range of options. During the conference, the user can show the screen or a specific program. There are also different modes. Therefore, you can demonstrate what is on your screen, or choose what to display to the other participants. At the same time, working in another program is possible.
Zoom allows you to show up to 49 participants. However, in the free version, the duration of the group conference is limited to 40 minutes. After that, you will have to call back. This restriction is eliminated in the paid version.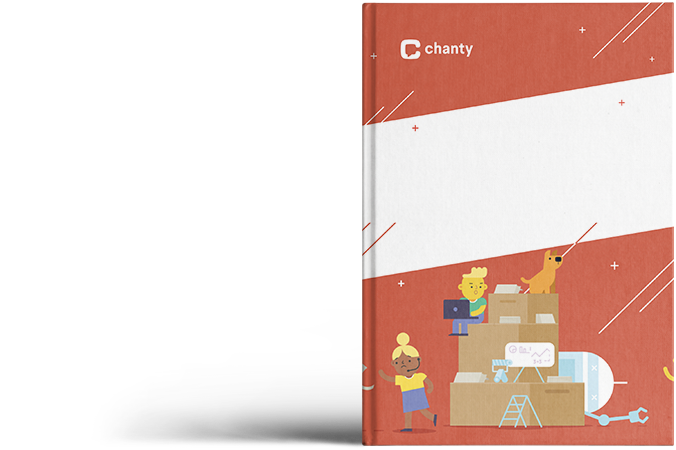 Communication issues at work?
"50 Surefire Ways to Improve Your
Team Communication"
Get eBook
Pricing policy
Zoom offers 3 paid packages. They cost from $14,99 to $19,99. Depending on the tariff, access to 300, 500 or 1000 participants in video calls is opened. Any plan removes restrictions on the duration of calls. Depending on the tariff, the following functions may be provided to users:
management of meeting participants;
assign a unique meeting identifier
branding;
single sign-on;
managed domains
LTI integration
cloud storage;
Hangout reports
Skype offers free communication among users of the application. Skype – Skype calls are free.
Calls to mobile / landline phones are possible through subscription or Skype Credit. Tariffs: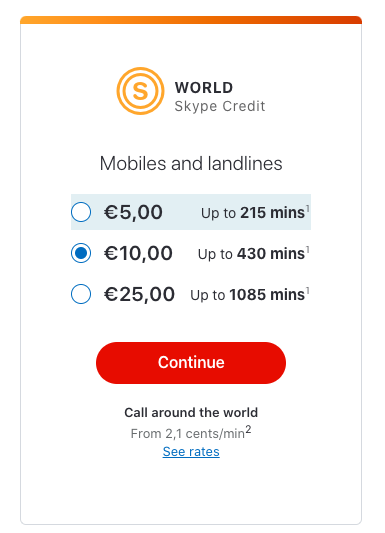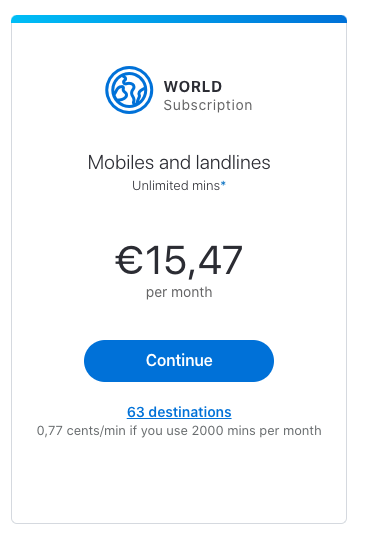 Skype for Business was discontinued in July 2021 and became a part of Microsoft 365.
Conclusion
Skype is popular among freelancers. Suitable for those who often contact users of other applications, since many people know how to use it. Zoom is the perfect business solution. Suitable for enterprises of any scale and provides useful business functions. It is reliable, lightweight, and productive software.