Who can invite new members?
By default, all team space members can invite new users.
Inviting new members
Click on your

team space name

in the top left corner of the Chanty app.
1.Select Invite new members menu.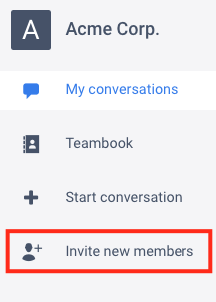 3. Enter or paste emails of people you want to invite.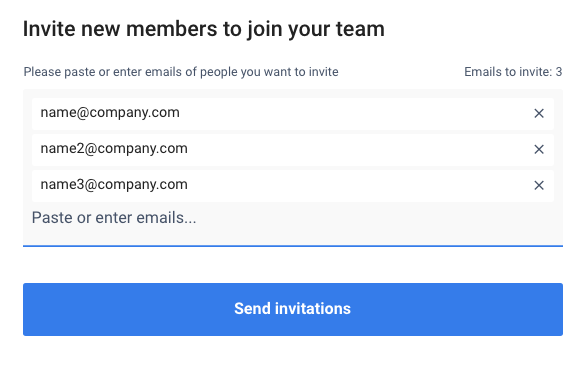 4. In case you've misspelled the email or changed your mind, discard email by clicking the Close icon, next to the email you want to discard.

5. Click Send invitations to finish.
On your mobile device:
Navigate to the Teambook > My team menu.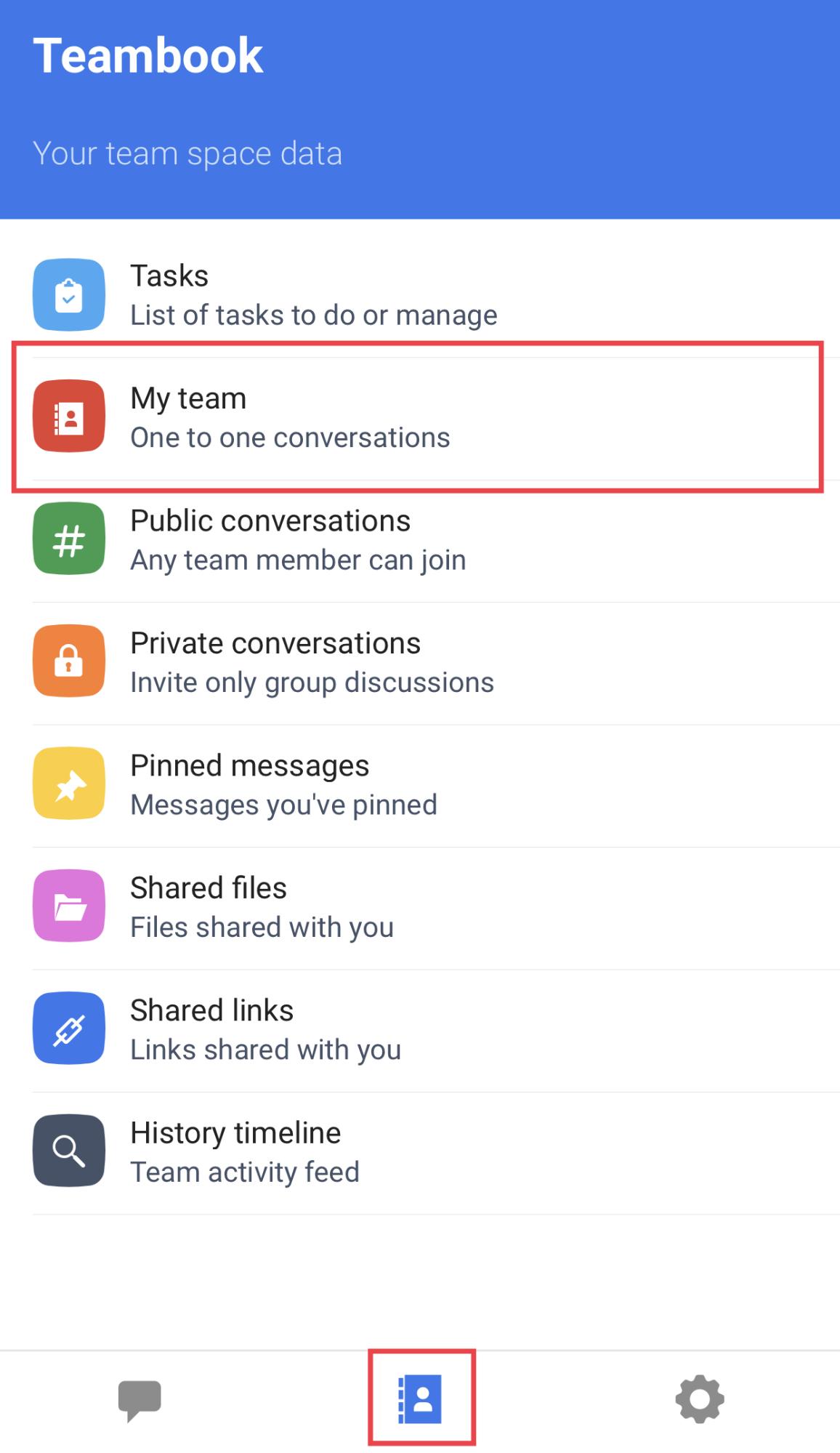 Tap the + icon to start inviting new members.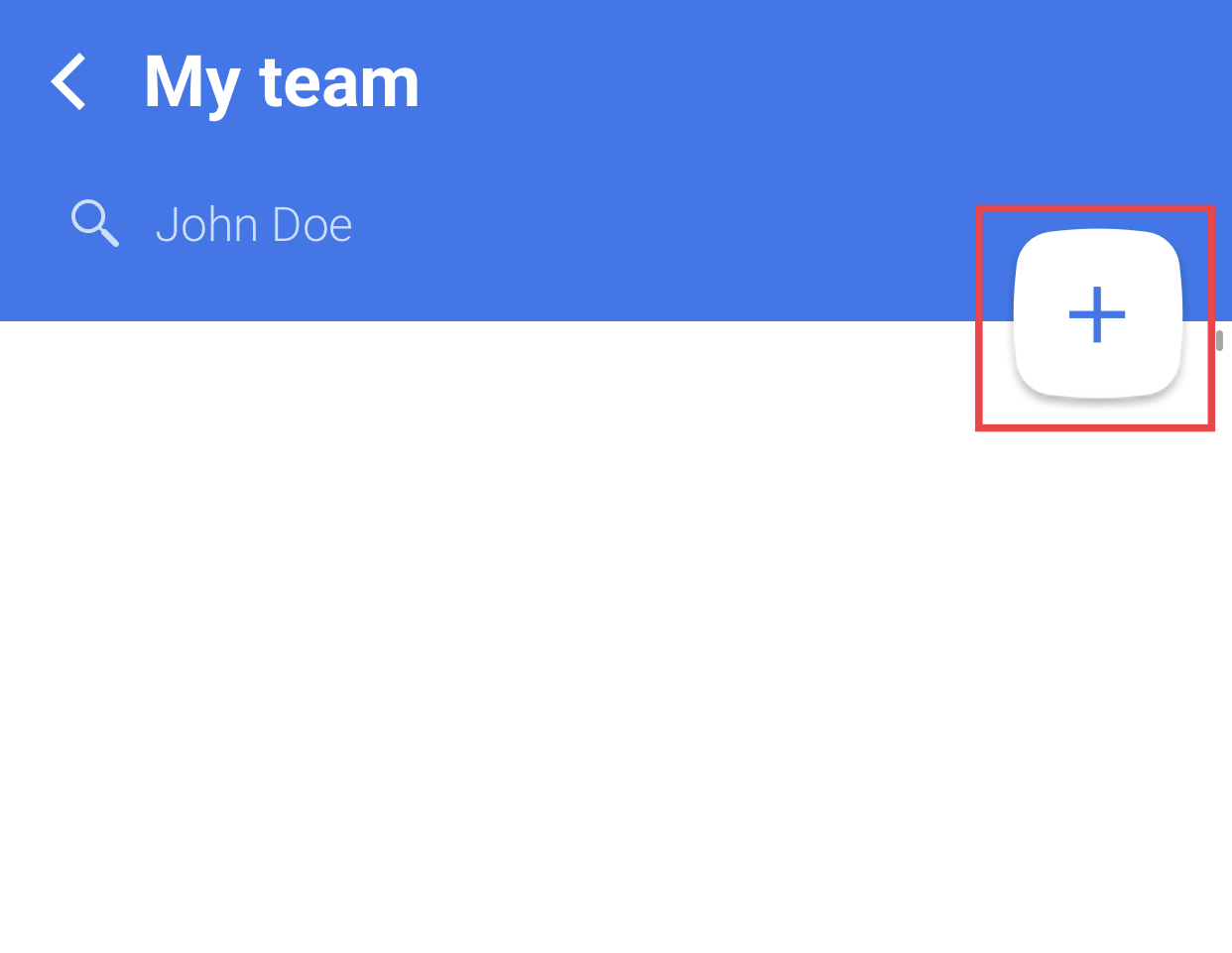 Enter or paste the email, you'd like to invite to your team space and tap Send.
Tap Send to confirm sending invitation to the selected email.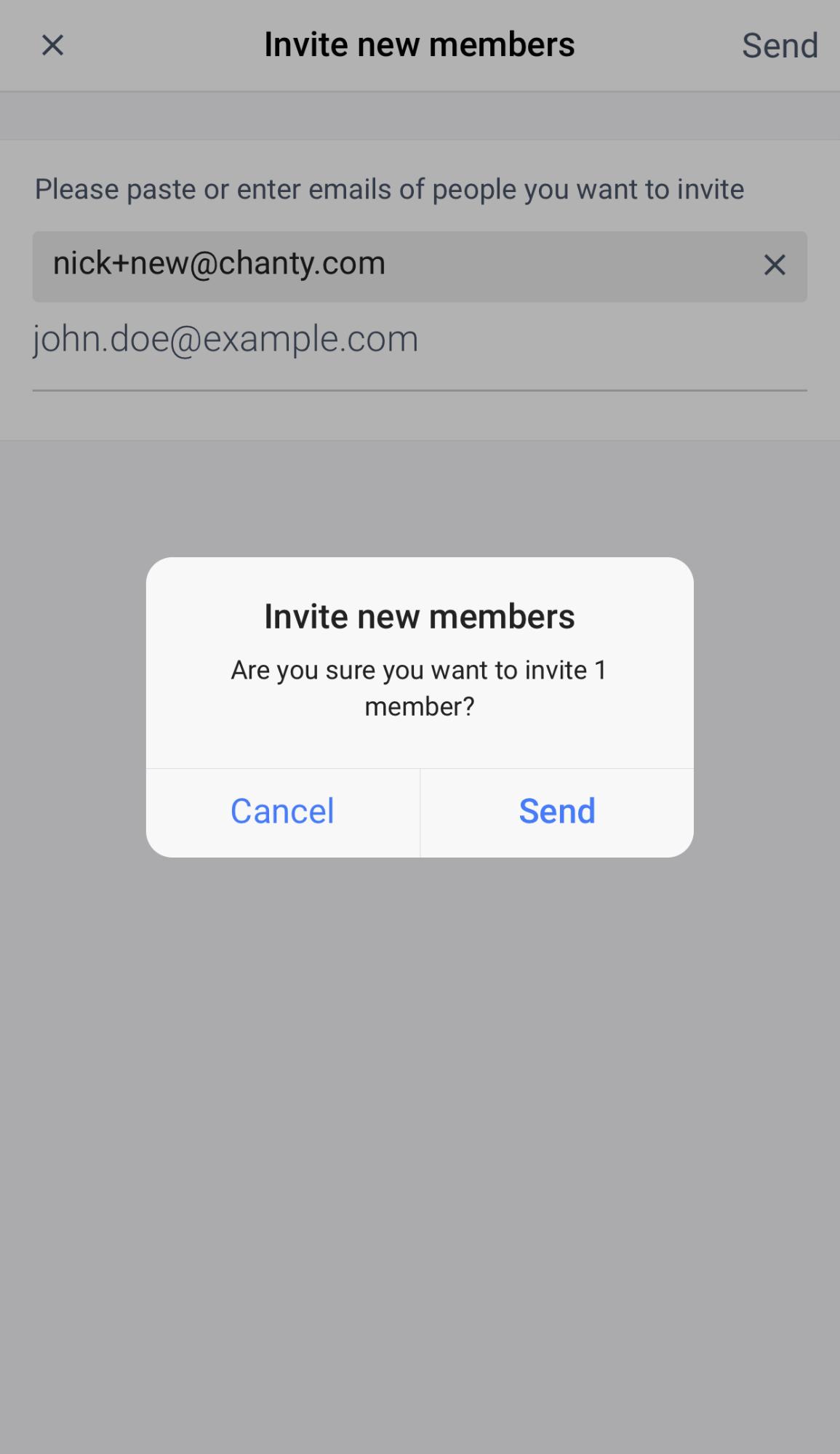 What's next
Once you've sent your invitations, you can get three possible results:
Success

– team member has been successfully invited.

The member is already on your team

– team member has already joined your team space and you can start conversations with him.

Email does not exist

– there is no such email, please check that the email is correct and try again.

Send invitations to the other users clicking Invite more members.
Choose Invite later or click Esc at the top left to return to the team space.