Sometimes a guest may need to participate in several stages of a workflow or project and communicate with different teams. This poses a dilemma: how to invite a guest to several conversations without a constant repetition of the invitation process, without losing or exposing any important data, yet allowing the guest to participate in the work process? To solve this dilemma and make your work with Chanty easier and more fruitful, we have created Multi conversation guests.
What permissions do multi-guests have?
The main difference between a regular guest and a multi conversation guest is the unlimited number of conversations the latter can be invited to. In addition, the multi conversation guest has several more wonderful properties.
Multi conversation guests invited to the team space are allowed to:
Share different content (files, links, GIFs, images, etc);
Have access to the files and links shared in conversations they are invited to;
Start audio / video calls;
Create / assign tasks;
Create private / public channels;
Read and search through the history of the conversations they are invited to;
View conversations details and list of conversation members;
Accept calls from other members;
Send direct messages to the users of the conversations they are invited to;
Be promoted to a regular member if necessary.
Multi conversation guests are not allowed to:
See and/or read messages and other data from the conversations they are not invited to;
View the entire list of team space members;
Leave the conversation they were invited to;
Invite other members to a team space;
Set-up apps (integrations);
Note: Please mind that deleting the conversation where multi conversation guests are invited to will result in these users having only Direct messages.
How to invite a multi conversation guest to the conversation?
In order to bring a multi-guest to conversation(s), you need to do the following:
Navigate to the People tab clicking the + icon on the left sidebar;
Choose the Multi conversation guest user type;
Paste or enter emails of people you want to invite;
Select the conversation(s) your multi-guests will join;
Click Send invitations to finish.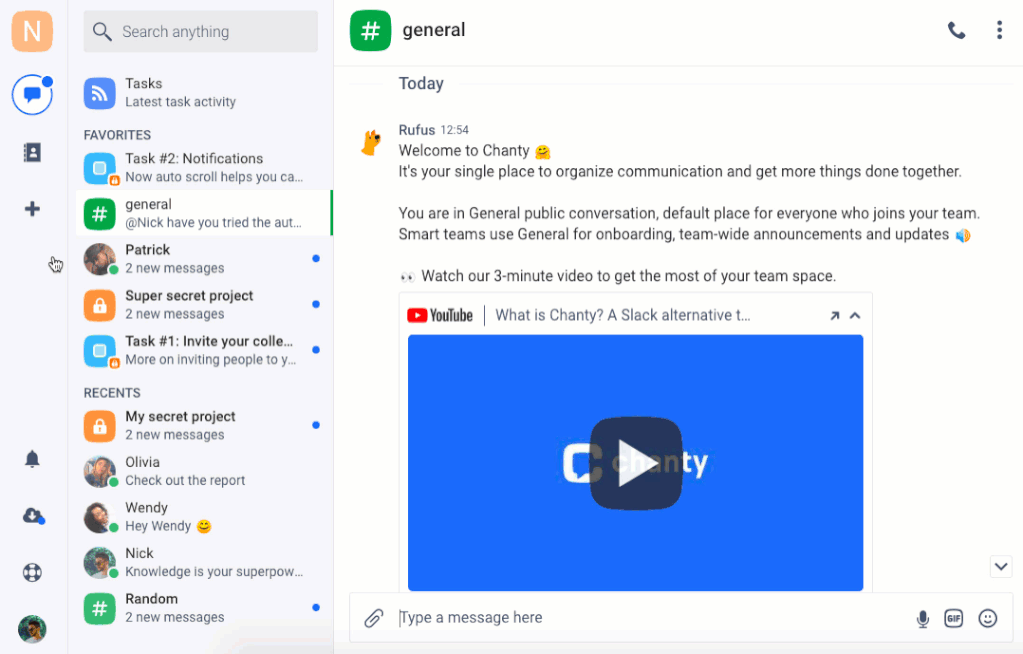 Note:
If you have a free subscription, you have 1 multi conversation guest granted by default, but if you are subscribed to our
Business plan
, you can invite an unlimited number of multi conversation guests.
We hope this information will help you to get the most out of your Chanty experience. If you have any further questions regarding multi conversation guests or their management, you can always contact us at support@chanty.com.