You can logout from Chanty in case you need to switch accounts or teams.
On the 
web or desktop apps
Click on your Profile photo in the bottom left corner of the app and choose Logout.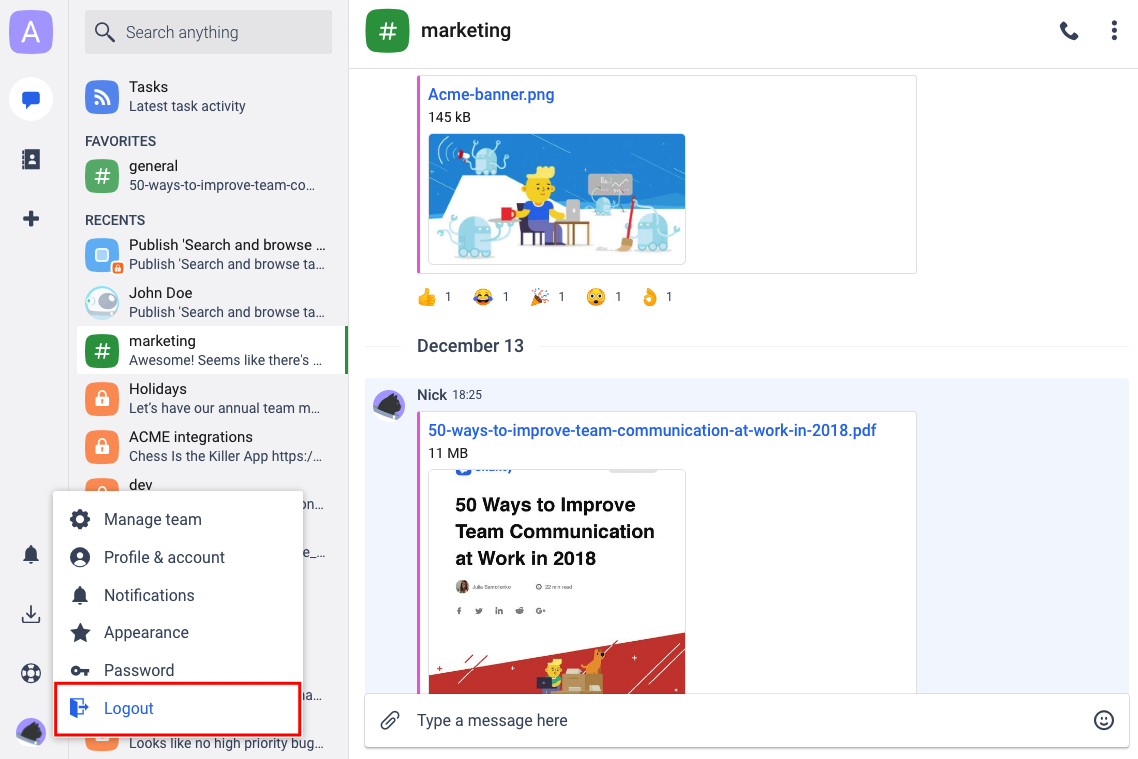 On the mobile apps
Tap on the Settings icon in the bottom right corner of the app and tap Logout from the team space you are currently in.