Chanty lets you reactivate suspended team members if you need to regain their access to your team space. 
Start reactivating a team member, navigating to the Dashboard.
Click on your

User profile photo

in the bottom left

Choose

Manage team
Click on Manage under the Members in the Dashboard section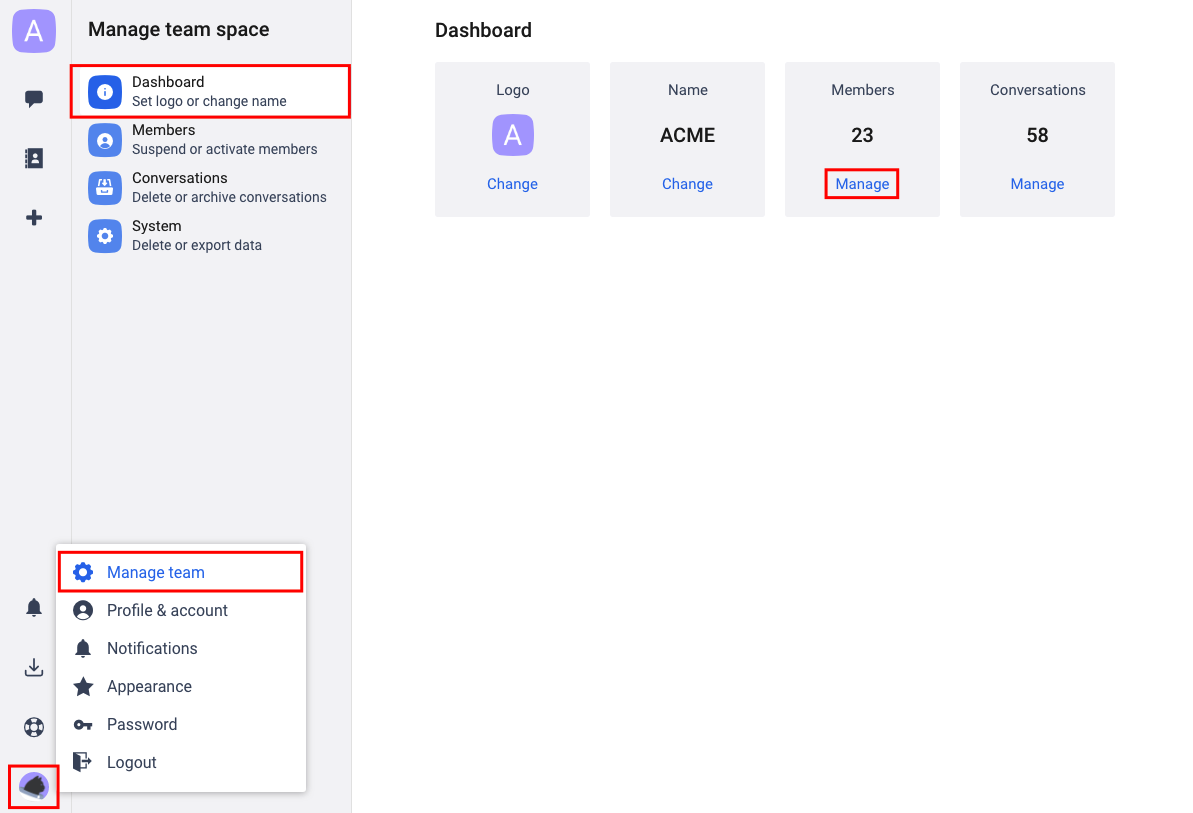 While in the Members menu, click the  

  three-dots icon and choose Activate.

Once the team member is activated, you will see the Status change from Suspended to Active.

Note: Currently, reactivating team members is available from browser and desktop apps. The team space creator is the only person on a team who can reactivate other members.