Inviting team members via email is reliable, but sometimes the invitation emails end up in a Spam folder or get deleted accidentally.
Chanty gives you an opportunity to reinvite team members who didn't make it with the invitation email.
Currently, reinviting team members is available from browser and desktop apps. The team space creator is the only person on a team who can reinvite other members.
Start reinviting a team member by navigating to the Dashboard.
Click on your

User profile photo

in the bottom left

Choose

Manage team

Click on

Manage

under the

Members

in the

Dashboard section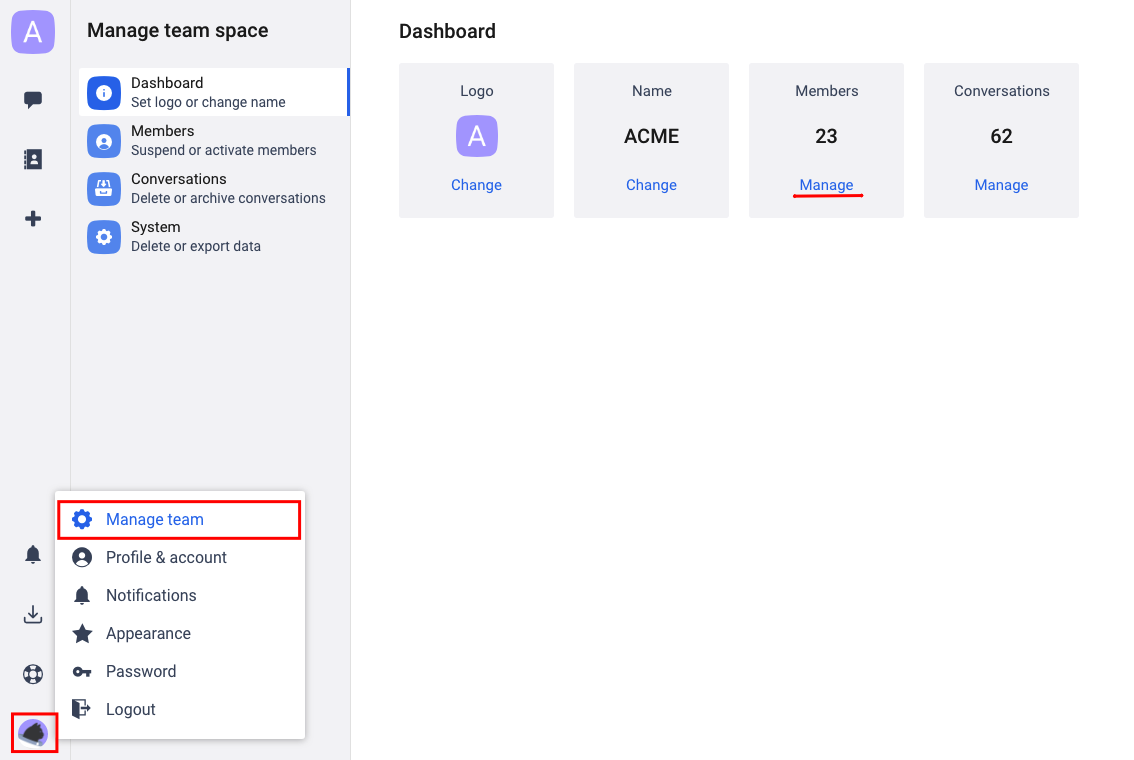 ​
While in the Members menu, click the three-dots menu and choose Reinvite.

The Inactive team member will receive an invitation email with a link to join your team space.
Once the inactive team member hits the Join team space button, their status will change to Active and the new team member will instantly start getting the most out of Chanty with you.