Communication in Chanty is distributed with messages in Public and Private conversations or Direct messages. Messages help you quickly share information with your team members on a team space.
Send a message on web or desktop apps
Once you create a team space or join an existing one, you can start sending messages right away. Simply type your message in the message field at the bottom of the chat window and press Enter to send it to the conversation.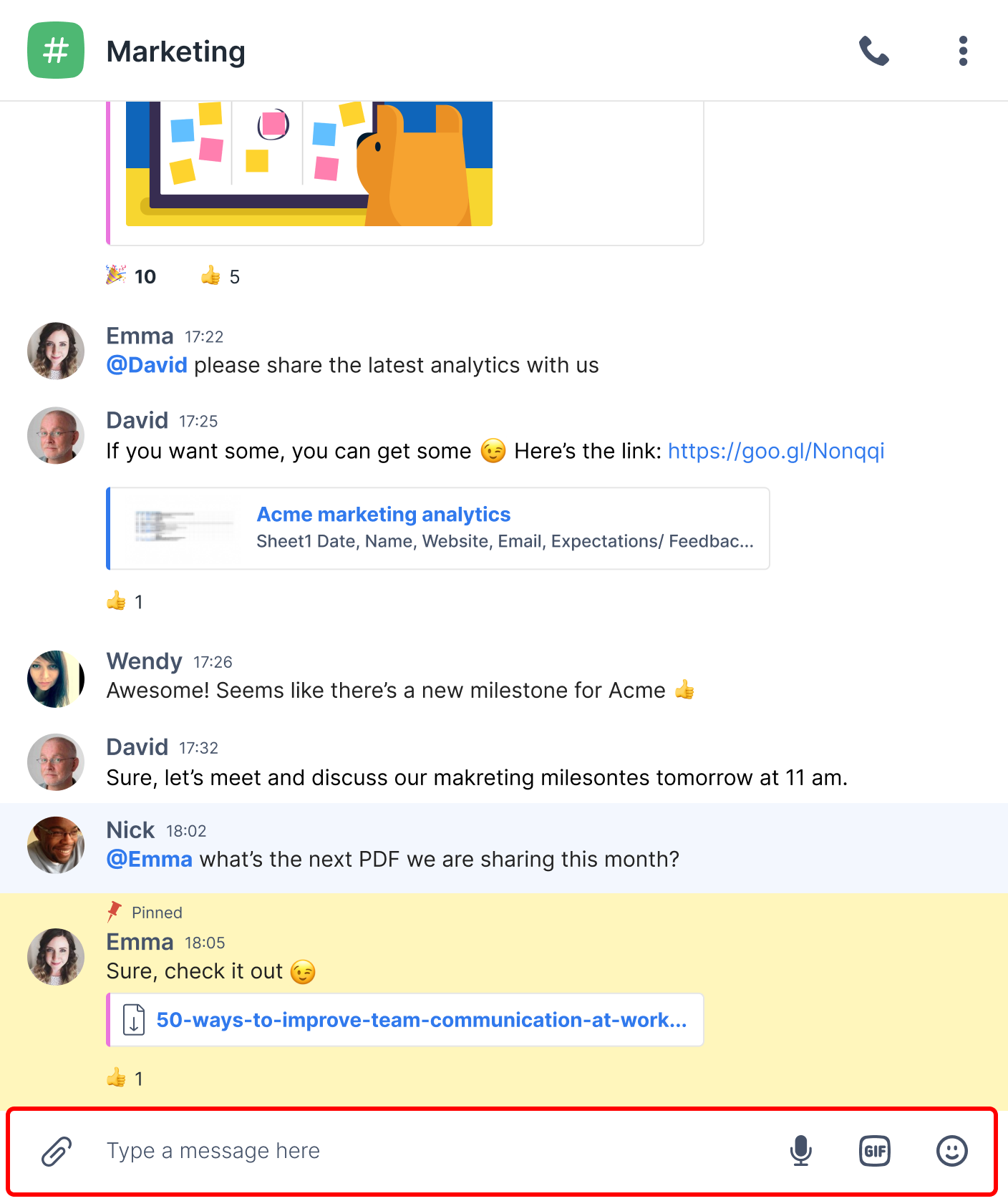 Send a message on mobile apps
Type your message in the message field at the bottom of the chat and tap Send.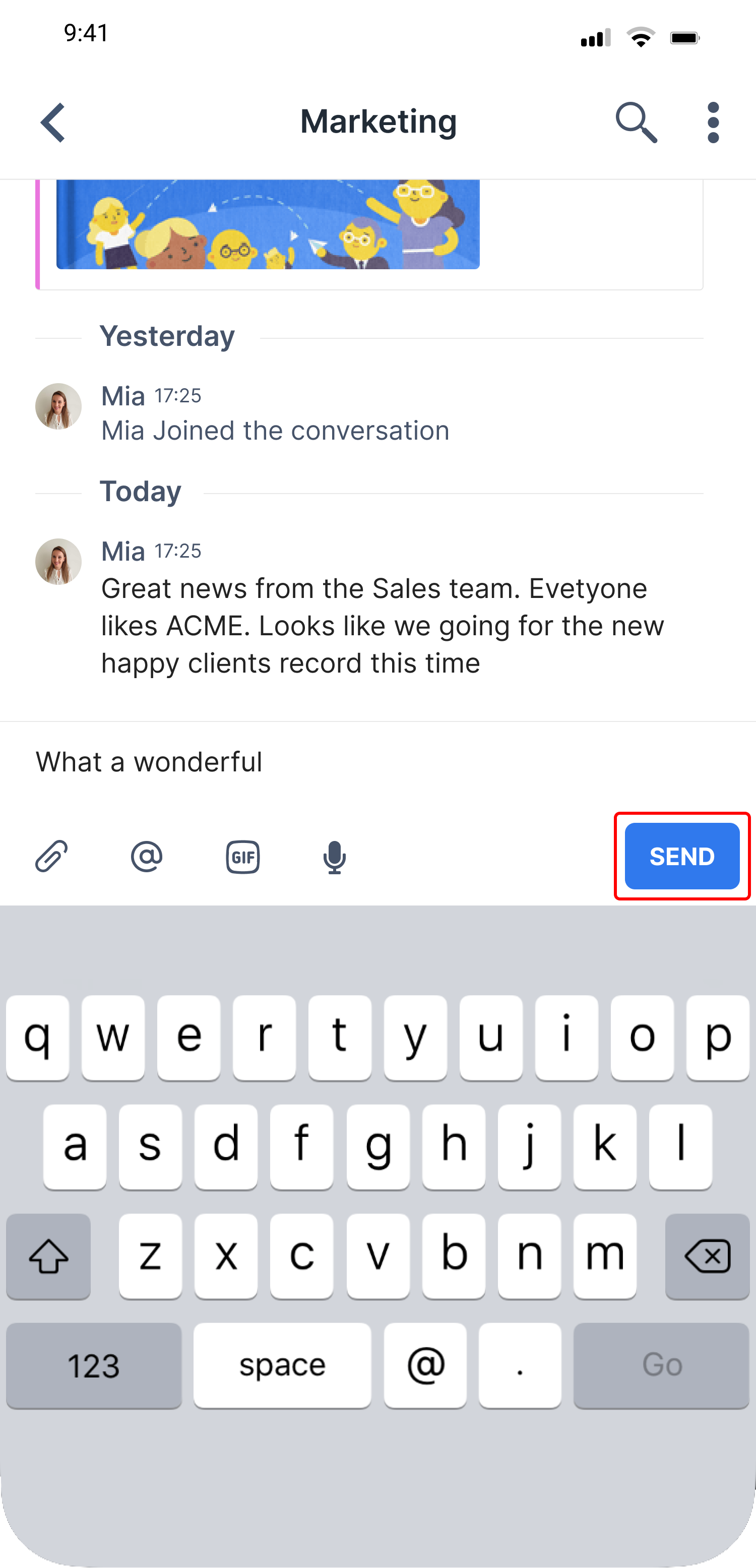 Browse messages
Messages on Chanty are organized by conversation.
Open the Teambook menu and view all the existing conversations by navigating to My team direct messages, Public or Private conversations.
Choose History timeline and view the Team activity feed with the most recent messages first.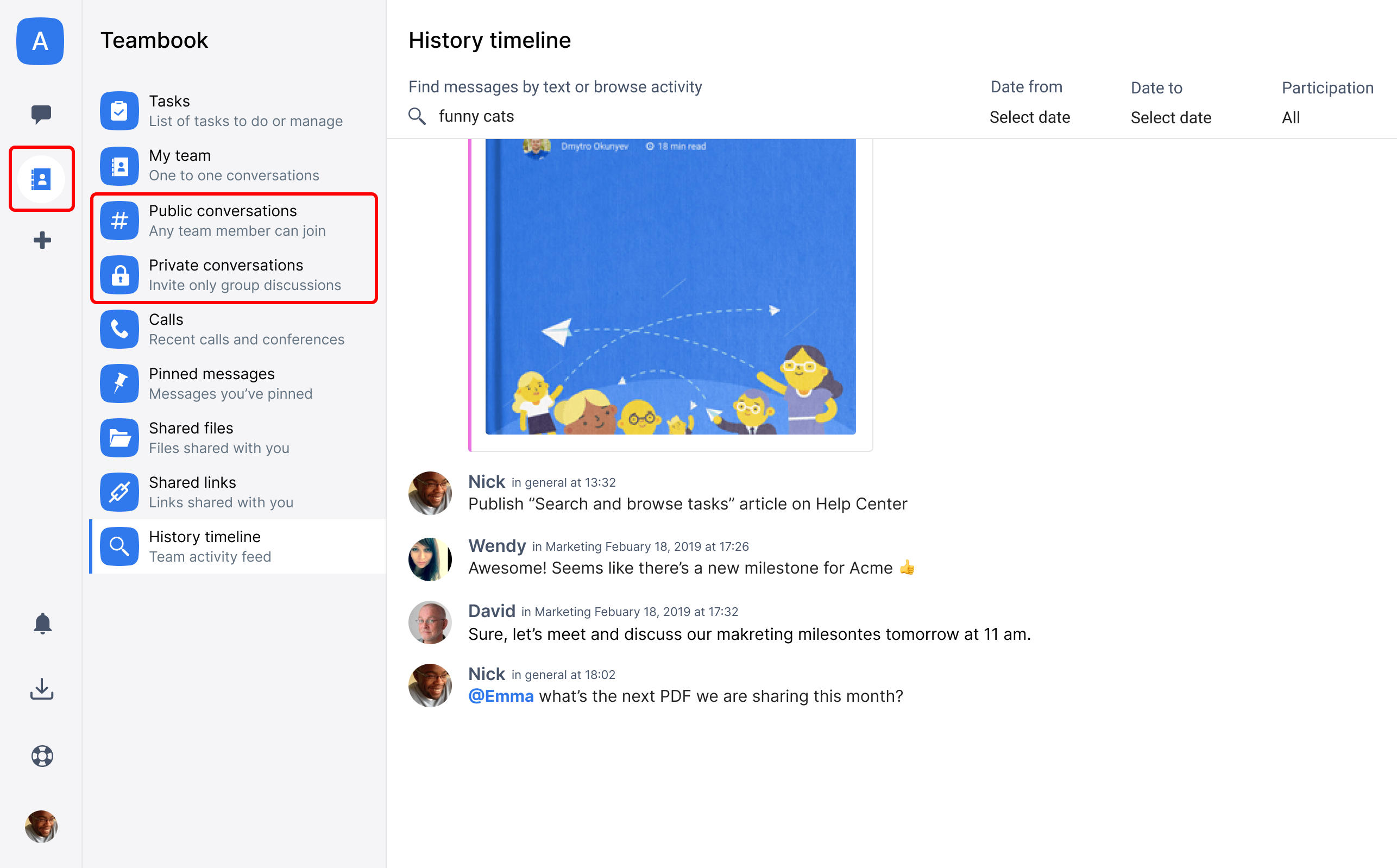 Unread messages
All the unread messages are displayed by conversation in the left sidebar.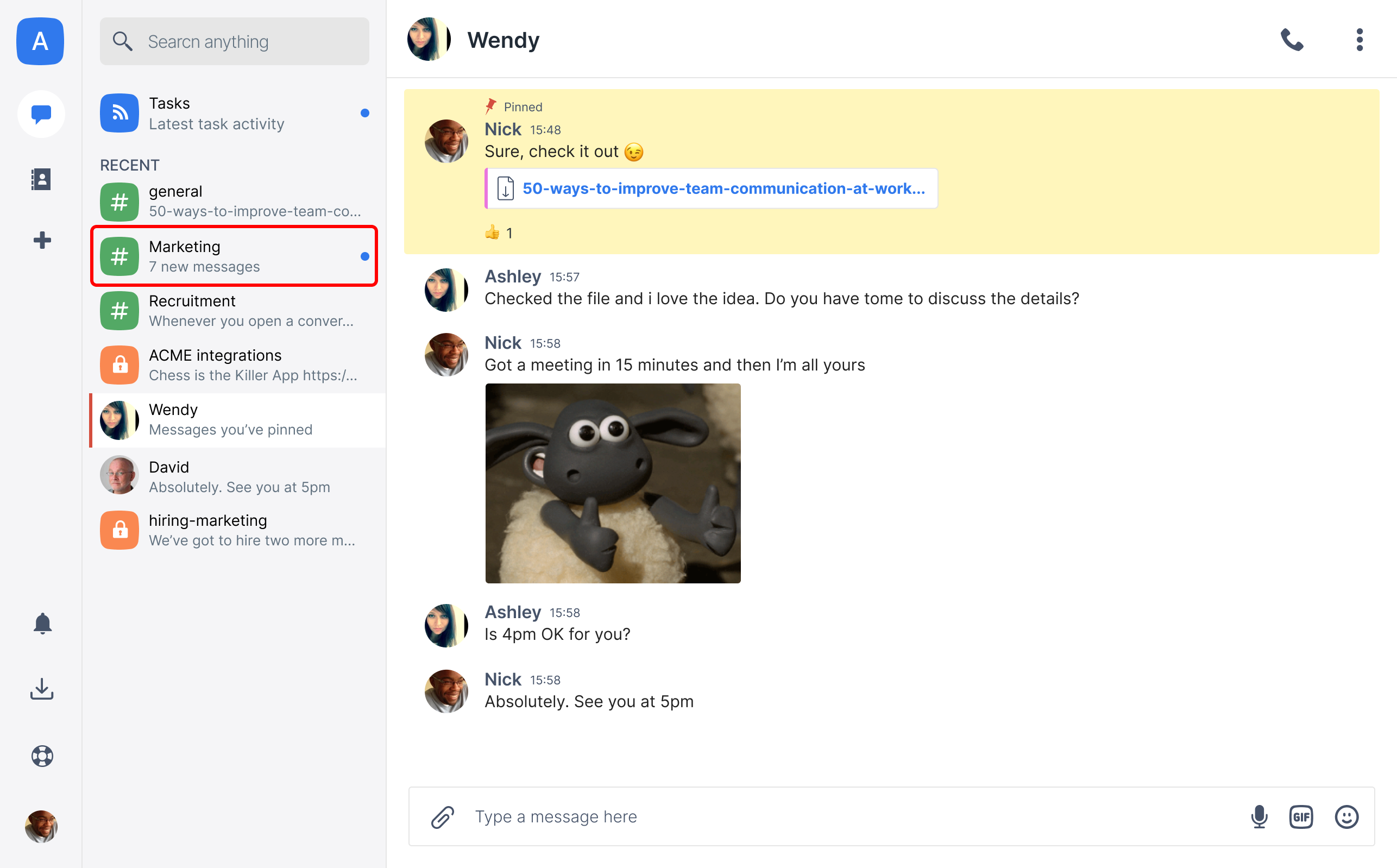 Whenever you open a conversation with unread messages, you will see the counter on the top of the conversation window.

Once you click the unread messages count, you'll start with the first message you missed in the conversation and can scroll the conversation to the most recent messages.