Teamwork makes the dream work — a cliche you would see on a tacky office poster — might sound lame but it's very true. Humans are social beings, even more so when it comes to business. You can't build or run it single-handedly. Heck, you wouldn't even read this article if it wasn't for the coordinated effort of several people!
That is why remote work has become such a challenge for many teams. How can you function as a team when your interactions are limited to Zoom calls? How can you feel united while staying apart? How do you even get to know each other if you can't meet in person?
Working remotely since day one, we have tried every trick in the book when it comes to virtual team building. And we're happy to share some of our tips and tactics with you! So read on.
What is team building and why should you care
Switching to remote might seem like a huge upgrade to many of us. No commute, no dress code, no annoying small talk before you've had your first cup of coffee in the morning. Instead, you get to sleep for an extra hour or do some yoga in the morning (in peace!) and spend more time with your family after work.
Yet, all of those perks might get leveled out by the problems virtual teams face. Among the top concerns are communication and collaboration issues that lead to misalignment and overall poor performance.
One way to bring your remote employees closer together is through team building activities. Simply put, this refers to any activities aimed at enhancing social relations and collaboration within the team.
Those memes you share on the team chat? That small talk at the beginning of every call? It's these small things that help you build a stronger and happier team with high morale.
Other benefits of team building include:
Efficient team collaboration and communication. It's much easier to find a common language and work together if you feel like you know your teammates and are comfortable around them.
Improved personal productivity. Being viewed as an integral part of the team (and not just a cog in the machine) helps remote workers stay engaged and motivates them to do better.
Higher job satisfaction and retention. Beeling appreciated and working side by side with your friends makes it a ton harder to consider leaving the job, no matter how tempting the offer is.
Strong team culture. When colleagues support and respect each other, they create a friendly atmosphere that directly affects your reputation and brand image.
5 team building activities for remote teams
Coming up with enjoyable and effective team building activities for a distributed team isn't an easy task. No trust falls, spider webs, sack races, human pyramids or other "fun" exercises? No bar crawls or office happy hours? How does that even work?
Yet, it's not impossible to build a solid team overseas thanks to the video calling and tons of other online tools and experiences available. All it takes is a genuine desire and some creativity. If you could use some help with the latter, here are some of the activities we've tried and enjoyed most over the past few years.
Dedicated group chats
Many leaders view group chats that aren't work-related as a distraction. In reality, having some sort of a water cooler chat is vital for the remote teams to feel connected and avoid social isolation.
That's why most teams have dedicated channels for casual chit-chat, memes or adorable pet videos. For example, it's become a good tradition to share pics of our furry co-workers in the "fun" channel on Friday. And, to be honest, this has been a highlight of every week ever since!
We also have a dedicated "sports" chat where we share our workout routines, celebrate personal achievements and simply motivate each other to stay active. Even if it's just a 10-minute stroll to get some pizza for dinner — it's a judgment-free zone.
Aside from being a place to have some fun, group chats can also serve a good cause. i.e. help organize crowdfunding campaigns. This is how we coordinated our efforts in providing the much-needed protective gear and disinfectants to the medical workers in Ukraine last April.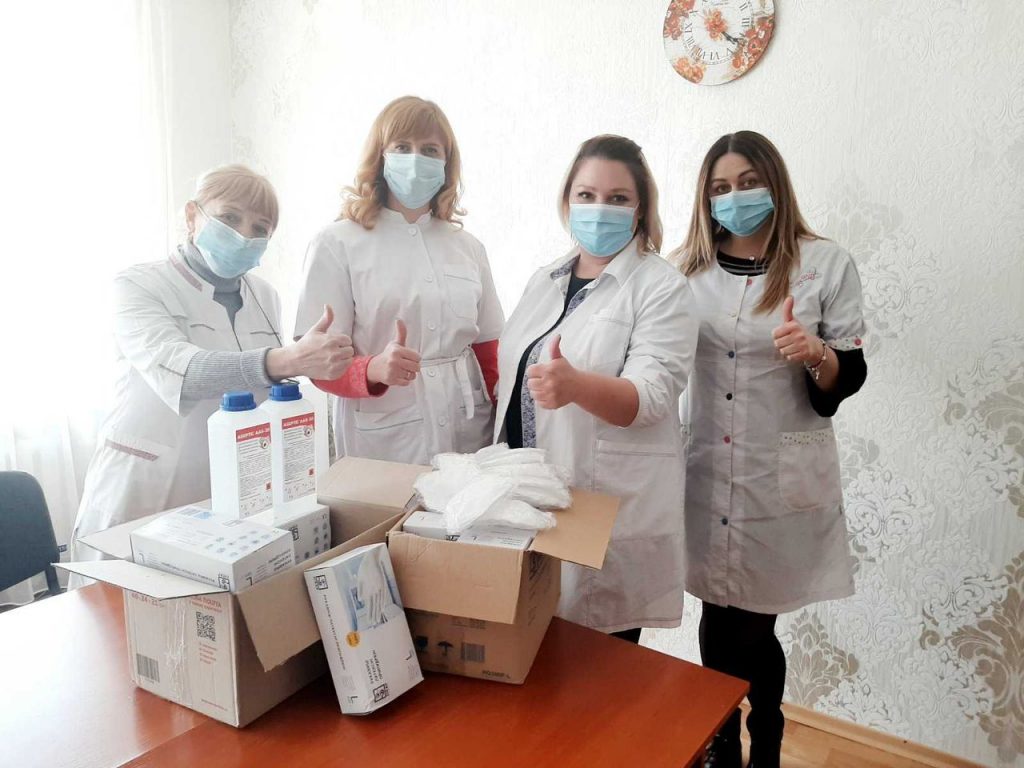 Needless to say, that was also a truly bonding experience for our team as well as a great way to give back to the community and support the first responders in such trying times.
Collective virtual experiences
Text chats offer a convenient way to stay in touch with your teammates — whether for work or outside of it. Yet, it's difficult to build a genuine connection with a person you've never really talked to. This is where video calling apps come into play.
With video conferencing, you can actually talk to your colleagues face-to-face or even experience different team building activities together while staying a thousand miles away from each other. These include virtual sightseeing tours and escape rooms to various workshops (painting, cooking, DIY), scavenger hunt-style activities and even online pub crawls!
For instance, our team recently attended a virtual wine tasting with an actual sommelier. How cool is that? The event organizers had the packages with 2 bottles of sparkling wine and some appetizers delivered to each one of us the day before the event, so we were all set for a great evening.
A slightly less fancy but nonetheless a great experience was our "show and tell" evening where we took turns to give a virtual tour around some of our favorite places using Google Street View.
Planning such an event can be a bit daunting if you've never done it before, so using a virtual event planner is a good idea that can prevent many headaches and frustrations.
Theme parties
If a virtual wine tasting doesn't sound like something your team would enjoy, you can always pick a more fun way to spend an evening with your team. This could be a movie night, a karaoke competition or a full-blown virtual office party featuring multiple "rooms" people can join based on their preferences.
As for our team, we've really enjoyed our game nights every Friday playing skribbl.io, the online pictionary game.
The best part is that you are free to pick any game you can play online, from the traditional charades to something more trendy, like Among Us.
If your teammates are into the same MMORPG, you can even enjoy a raid or two over the weekend. But be careful, instead of bringing your team together, online games can also lead to some conflicts if the players take them too seriously.
Gift giving
Secret Santa, a traditional Christmas team activity has become a little more complicated due to the pandemic. Yet, it's still a great way to get to know your colleagues, build personal connections with them and cheer each other up.
You can have a company-wide gift exchange or do it within your department (or both, just like we did last year). To make it easier, there are tools to help you come up with gift ideas, create wishlists and draw names.
As for the execution, you can either have a dedicated Santa outside of your team (e.g. an HR manager) to collect all the packages and forward them to the end recipients or order something online and have it delivered straight to the intended person to keep the secret. Just make sure to open the gifts together over a video call.
Also, you don't need to wait till Christmas for the next round of gift exchange. You can also send personal presents to your colleagues for other special occasions (birthday, wedding, promotion, etc.) or just because!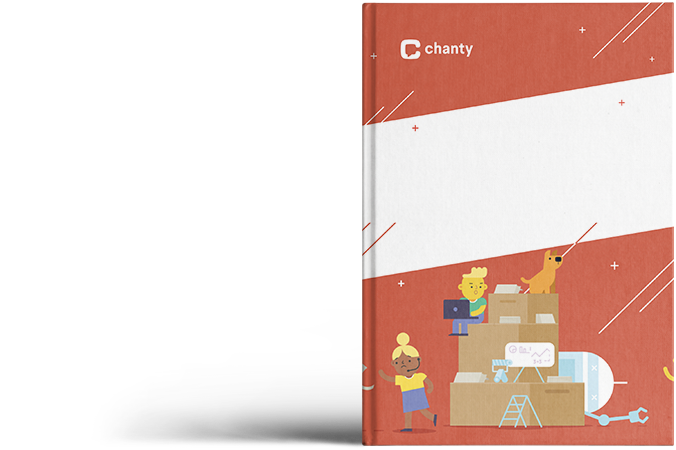 Communication issues at work?
"50 Surefire Ways to Improve Your
Team Communication"
Get eBook
Personal communication
Team building isn't just about group activities. Sometimes, having one-on-one conversations with your teammates can help you develop closer ties with each other (especially if you're socially awkward like me).
That is why virtual coffee chat add-ons like Lunch Roulette, Coworker Coffee or Donut come in handy. Thanks to the latter, I had a chance to get to know most of my colleagues, from our CEO to the developers who I don't typically cross paths with.
Speaking of how chatbots can help with remote team building, it's also worth mentioning tools like Karmabot or Trivia and EngageWith by SpringWorks. Those are great for encouraging you to show appreciation for your colleagues and keeping your team motivated in general.
Conclusion
Remote team leaders rarely consider team building a priority. Some think that employees don't care about ice-breakers and casual chats with their coworkers. Others don't know how to approach team building in a virtual environment.
In reality, remote team building is even more important since you can't occasionally meet with your colleagues at a watercooler.
There are also tons of ways to bring remote employees together and build a tight-knit team. Whether you prefer casually exchanging messages in a group chat, playing games together or having a virtual cup of coffee every now and then, just pick one and see if it works!
How do you keep your team engaged and united while working remotely? Feel free to share your favorite activities in the comments below.