Online coaching has emerged as a sought-after way for coaches to offer their services to clients worldwide, irrespective of geographical barriers.
With the help of various online platforms, coaches can now create and deliver customized coaching experiences that cater to individual client needs.
These platforms and tools allow coaches to interact with clients in real-time, provide on-demand support, and offer a seamless professional coaching experience that is both convenient and effective.
Pros and cons of using platforms and tools for online coaching
In recent years, online coaching has become an increasingly popular way for coaches to connect with clients from all over the world.
With the help of technology, coaches can provide their services to clients through various communication platforms and tools. These platforms and tools for online coaching offer several benefits, including increased flexibility, accessibility, and affordability.
However, there are also potential drawbacks that coaches and clients should be aware of before committing to online coaching.
Pros:
Accessibility: Online coaching allows coaches to reach a wider audience from all over the world, making it easier for clients to access coaching services from the comfort of their own homes.
Convenience: Online coaching eliminates the need for clients and coaches to travel to a specific location, saving time and money.
Personalization: With the use of online tools and platforms, coaches can provide personalized coaching experiences that cater to each individual client's needs and goals.
Flexibility: Online coaching provides a more flexible schedule for both clients and coaches, allowing them to schedule sessions at times that are convenient for them.
Technology: Technology has made online coaching more interactive and engaging, allowing coaches to use various tools such as video conferencing, virtual whiteboards, and instant messaging to enhance the coaching experience.
Cons:
Technical difficulties: Technical issues such as poor internet connection, glitches in software, or device malfunctions can hinder the coaching experience and disrupt the flow of the session.
Lack of face-to-face interaction: Online coaching lacks some non-verbal cues like physical interaction and body language that come with in-person coaching sessions, making it harder for coaches to read their clients and provide feedback.
Distractions: The convenience of online coaching can also be a disadvantage, as clients may be easily distracted by their surroundings, leading to a less productive coaching session.
Privacy concerns: Online coaching requires the use of technology, which can raise privacy concerns for clients and coaches, especially when dealing with sensitive or personal information.
Misinterpretation: Written communication such as instant messaging or emails can be misinterpreted, leading to misunderstandings between clients and coaches.
Platforms and tools for online coaching
In the fast-paced digital world online coaching has become a popular way for coaches to expand their reach and provide effective, personalized coaching experiences to clients all over the world. Thanks to technology, coaches have access to a variety of online platforms and tools that can help them deliver quality coaching sessions, manage their businesses, and connect with clients in real-time.
Here are the top platforms and tools for online coaching that will have prominence in the online coaching industry.
1. Chanty: online video-conferencing and task management for coaches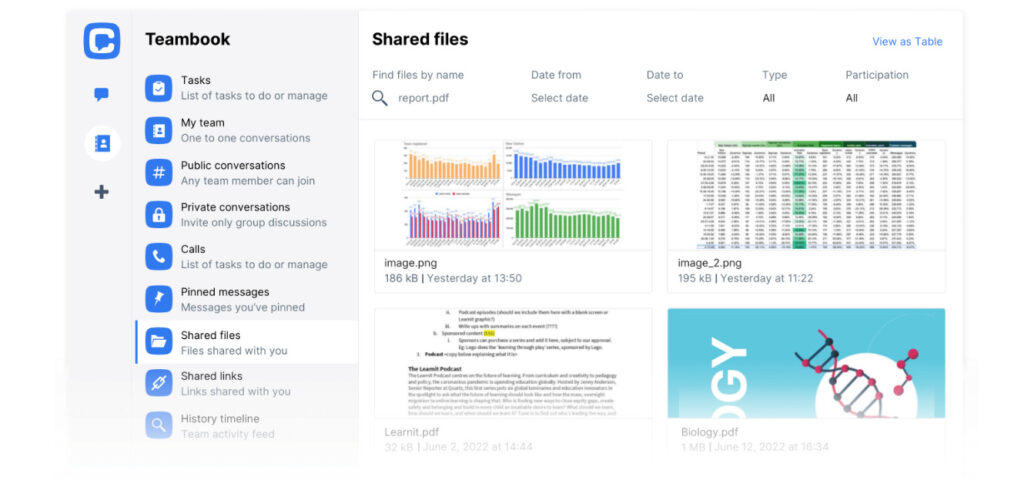 Chanty is a powerful collaboration tool that can help coaches work more efficiently and effectively with their clients.
With Chanty, coaches can communicate with their clients in real-time, collaborate on projects, and securely share important files and documents.
It's a user-friendly platform that provides a range of features, including group chats, video conferencing and audio calls, file sharing, task management, and more.
One of the key benefits of Chanty is its ease of use. The platform is intuitive and straightforward, making it easy for coaches and clients to navigate and use. It also offers a range of customization options, allowing users to tailor the platform to their specific needs and preferences.
Another advantage of Chanty is its affordability. The platform offers a free plan, as well as affordable pricing for its premium plans, making it accessible to coaches of all sizes and budgets.
Additionally, Chanty is a cloud-based platform, meaning that it can be accessed from anywhere with an internet connection, making it ideal for coaches who work remotely or have clients in different locations.
Chanty is an excellent tool for coaches looking to enhance their online coaching capabilities and streamline their communication and collaboration with clients. Its user-friendly interface, affordability, and range of features make it a top choice for coaches.
2. Calendly: scheduling and appointment setting for coaches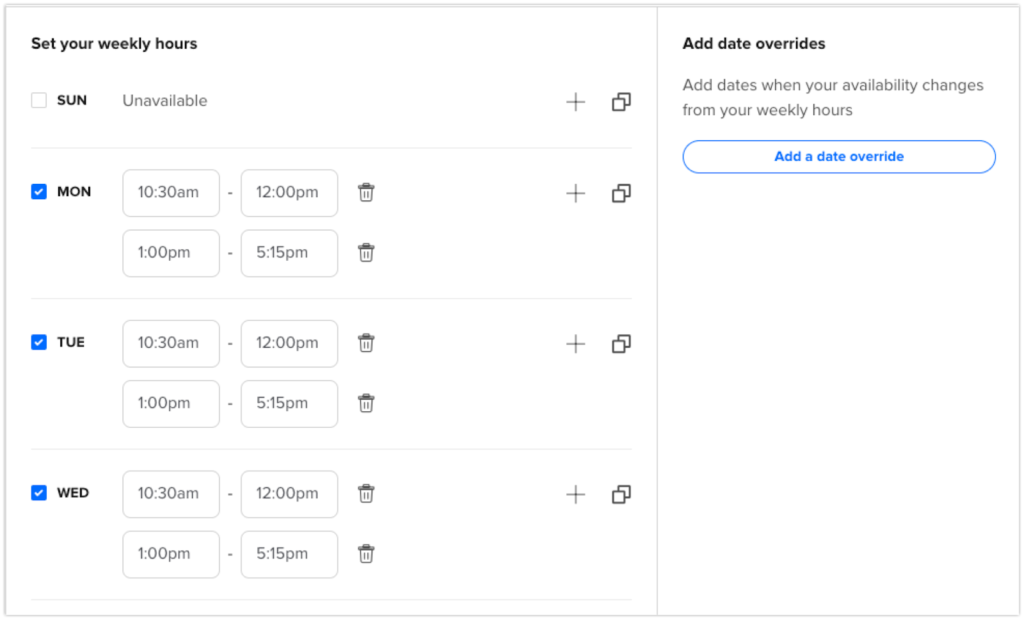 Calendly is a powerful scheduling and appointment setting tool that can help coaches manage their time and appointments more efficiently. This platform allows coaches to easily create customized scheduling links that can be shared with clients and prospects. Clients can then view the coach's availability and schedule appointments directly on the coach's calendar, eliminating the need for back-and-forth emails or phone calls.
Calendly can also help coaches save time by automating appointment reminders and follow-up emails. The platform integrates with popular calendar apps like Google Calendar, Outlook, and Apple Calendar, making it easy for coaches to manage their schedules all in one place. Additionally, Calendly provides detailed analytics and reporting features, allowing coaches to track their appointment volume, conversion rates, and other important metrics.
One potential drawback of Calendly is that it may not be suitable for coaches who require more complex scheduling and appointment management features, such as group scheduling or recurring appointments. However, for coaches who primarily need a simple and streamlined appointment scheduling solution, Calendly can be an excellent choice.
3. CoachAccountable: client management and progress tracking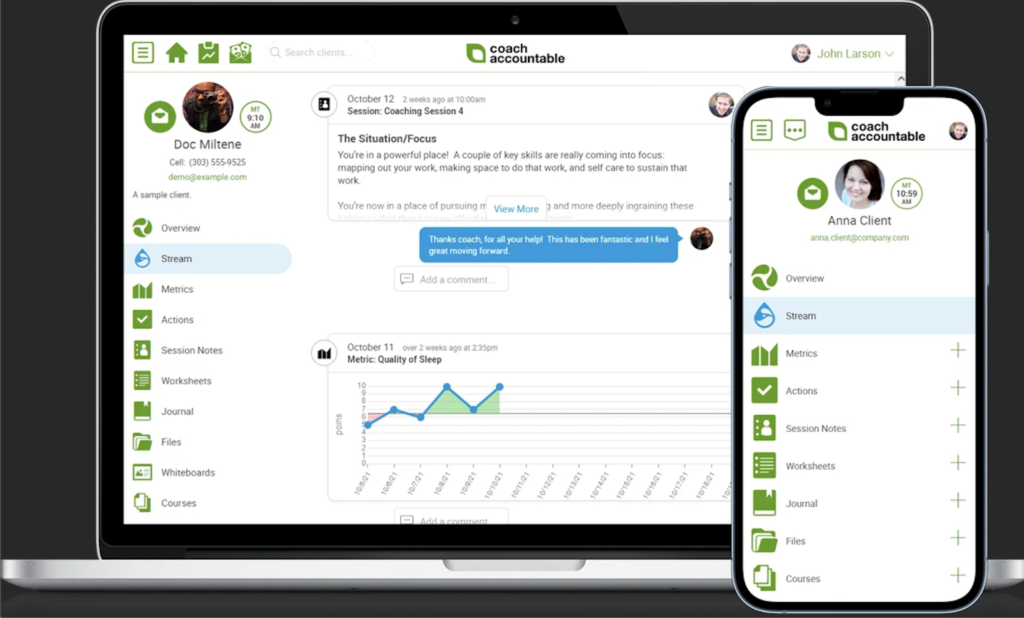 CoachAccountable is a web-based platform designed specifically for coaches to manage their clients and track their progress. It provides coaches with a centralized location to manage their clients' information, including their contact details, progress, and goals.
With CoachAccountable, coaches can create customized programs for each client, set goals, and track progress using various tools such as progress tracking, journaling, and task assignments. This platform allows coaches to monitor the progress of each client, and they can easily provide feedback, encouragement, and guidance.
In addition to tracking progress, CoachAccountable also provides tools for scheduling appointments, sending reminders, and managing payments. The scheduling tool is particularly useful as it allows clients to book appointments with their coach based on their availability, eliminating the back-and-forth communication that often occurs when trying to schedule appointments.
Overall, CoachAccountable offers a comprehensive client management and progress tracking system that can help coaches streamline their workflows and better serve their clients.
4. Udemy: online course creation and sales for coaches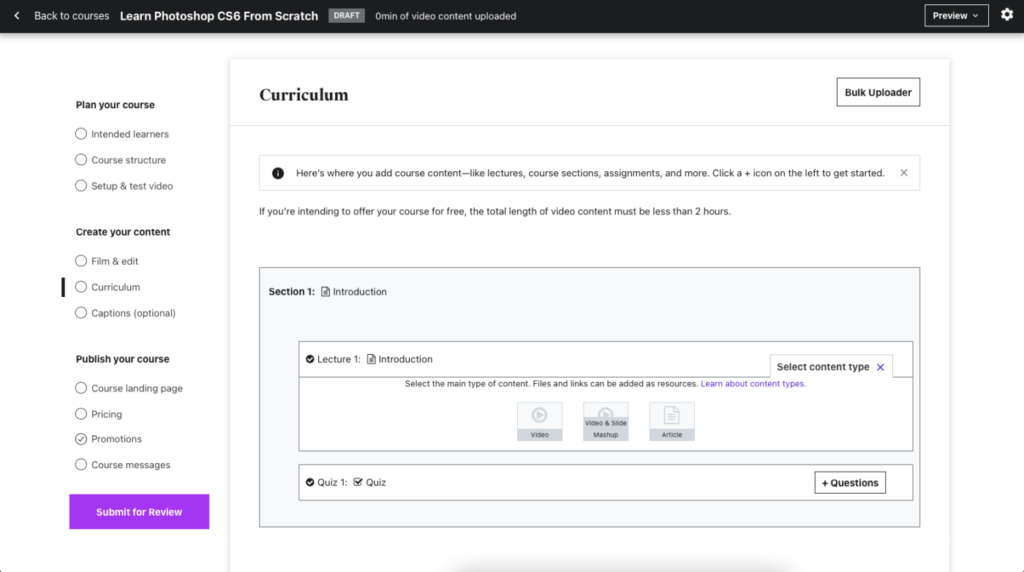 Udemy is a popular platform for creating and selling online courses, making it an ideal tool for coaches who want to share their knowledge with a wider audience. With Udemy, coaches can easily create and publish their own courses on a variety of topics, from leadership and personal development to fitness and nutrition.
Coaches can use Udemy to create video lessons, quizzes, and other interactive content that engages and educates their clients. They can also set their own prices for their courses and earn revenue through course sales. In addition, Udemy provides tools for marketing and promoting courses to potential students, making it easier for coaches to reach a wider audience.
One of the advantages of using Udemy is that coaches can create courses on their own schedule and at their own pace. This flexibility allows coaches to balance their time between coaching sessions and course creation, while still providing high-quality content to their clients. Additionally, coaches can update their courses regularly to keep them current and relevant.
However, there are also some potential drawbacks to using Udemy. For example, Udemy takes a commission on course sales, which can impact a coach's revenue. Additionally, coaches may face competition from other course creators on the platform, which can make it more difficult to stand out and attract students. Despite these challenges, Udemy remains a popular and effective tool for coaches who want to create and sell online courses.
5. Google Drive: cloud storage and collaboration for coaching materials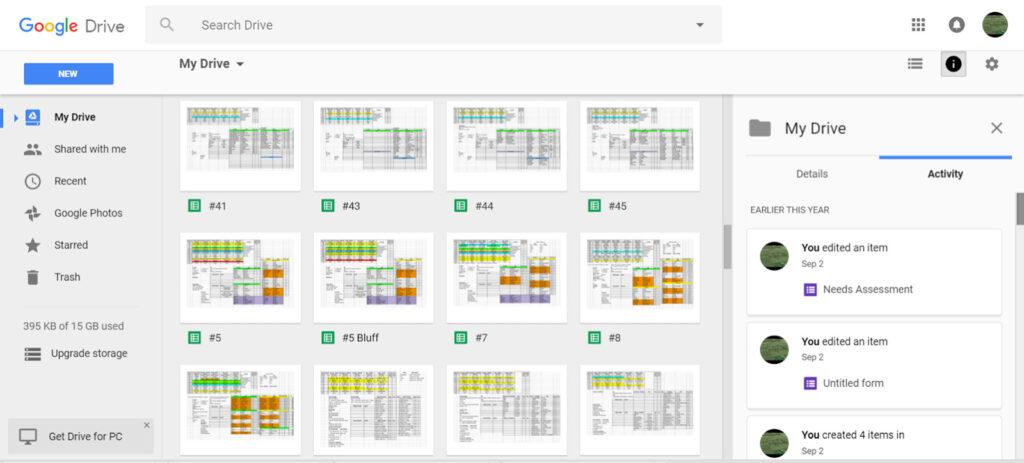 Google Drive is a cloud-based storage and collaboration platform that allows coaches to store, share, and collaborate on coaching materials such as session notes, worksheets, and presentations. With Google Drive, coaches can access their files from anywhere with an internet connection and can easily share files with clients, other coaches, or team members.
In addition to file storage and sharing, Google Drive also includes a suite of productivity tools, such as Google Docs, Sheets, and Slides, which allow coaches to create and edit documents, spreadsheets, and presentations. Coaches can collaborate on these files in real-time with clients or team members, making it easy to share ideas, feedback, and progress updates.
One of the biggest advantages of using Google Drive for coaching is the ability to organize files and folders in a way that makes sense for the coach's practice. Coaches can create separate folders for different clients or coaching programs, making it easy to find and access the files they need.
Overall, Google Drive is a powerful tool for coaches looking to streamline their file management and collaboration processes. With its user-friendly interface and extensive collaboration features, it is an ideal platform for coaches who work with clients and team members in different locations.
6. ProofHub: project management for coaches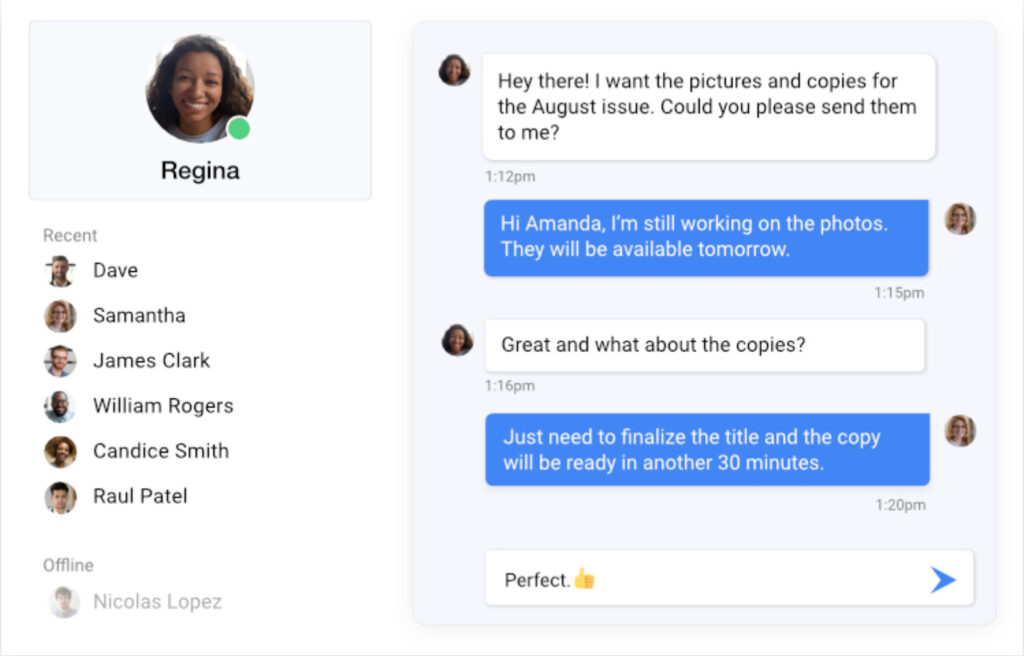 ProofHub is a cloud-based project management and collaboration software that enables online coaches to streamline their work and deliver projects efficiently. The platform provides a range of tools that help coaches manage their tasks, collaborate with team members, and keep track of progress in real-time.
With ProofHub, coaches can create and assign tasks to team members, set deadlines, and track progress using interactive Gantt charts. The platform also offers a centralized space for team collaboration, where coaches and their teams can communicate, share files, and collaborate on projects.
ProofHub also comes with a range of advanced features that make it easier for coaches to manage their work, including custom workflows, time tracking, and project templates. Additionally, ProofHub integrates with a range of third-party apps, including Google Drive, Dropbox, and Zapier, making it easy to integrate with your existing workflow.
ProofHub is an ideal platform for online coaches who want to stay organized, collaborate effectively, and deliver high-quality work to their clients.
7. Brosix: video calling for coaches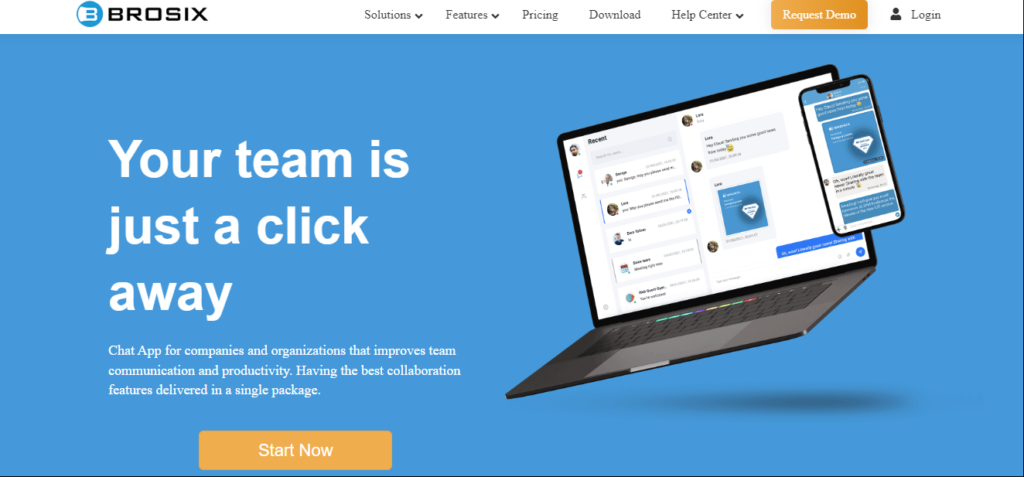 Brosix is ​​the leading team communication platform, providing businesses and organizations with a secure and reliable way to collaborate and share information. Brosix' advanced features and easy-to-use interface make it easy for teams to stay connected and collaborate from anywhere in the world.
In addition to its powerful team communication capabilities, Brosix can also be used as a platform for online coaching. Features like screen sharing, video conferencing, and file sharing make it easy for coaches and mentors to connect with clients and share information in real time. Brosix' advanced security features keep all coaching sessions private and confidential, while a customizable user interface allows coaches to adapt the platform to their specific needs.
Additionally, Brosix's extensive chat history and message search capabilities allow trainers to track past sessions and easily find relevant information. The platform's remote access capabilities also allow trainers to conduct sessions from anywhere without the need for face-to-face meetings. Brosix allows coaches to enjoy the benefits of his platform of secure and reliable online coaching while providing their clients with the support and guidance they need to reach their goals.
8. Pumble: virtual learning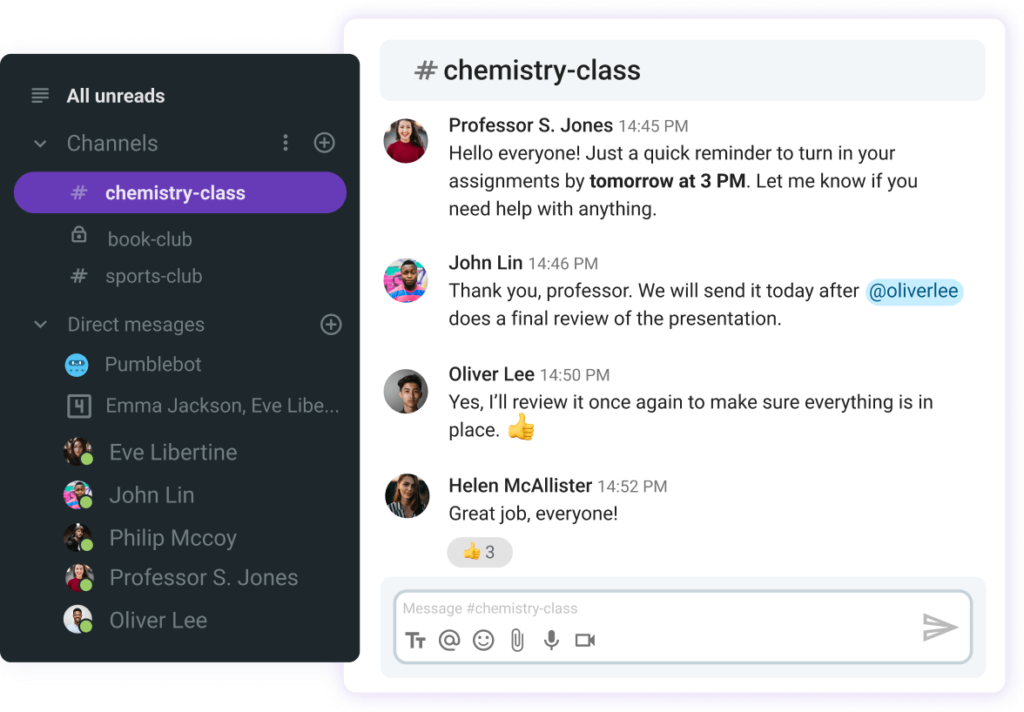 Pumble is an online platform that provides users with a seamless virtual learning environment and an online community for easier communication and collaboration. With Pumble, users can gather all their information in one place and make it easily accessible. This means that all classes, group meetings, and one-on-one meetings happen in one place, and files and assignments are easy to find and browse through.
One of the key features of Pumble is its advanced video conferencing feature and screen sharing capabilities. These features allow for easy lecture organization and facilitate the delivery of engaging content to students. Pumble also allows users to share, forward, download, and search through all files, including prerecorded lectures.
To ensure easy access to necessary information, Pumble provides class-based channels that allow all users to have access to the relevant materials. The easy-to-navigate user groups allow for easier project assignment, while the one-on-one video calls feature is ideal for feedback sessions and consultations. Users can easily indicate whether they are available for communication via the status setting, making communication more efficient.
Overall, Pumble makes all communication more efficient, from lectures to assigning tasks and giving feedback, and students are more engaged and connected. Pumble provides an easy-to-use, all-in-one solution that replaces email and other forms of communication, making it the only necessary form of communication between lecturers and students. With Pumble, users can enjoy a streamlined, intuitive virtual learning experience that facilitates collaboration and communication.
9. Vonage: cloud-based communication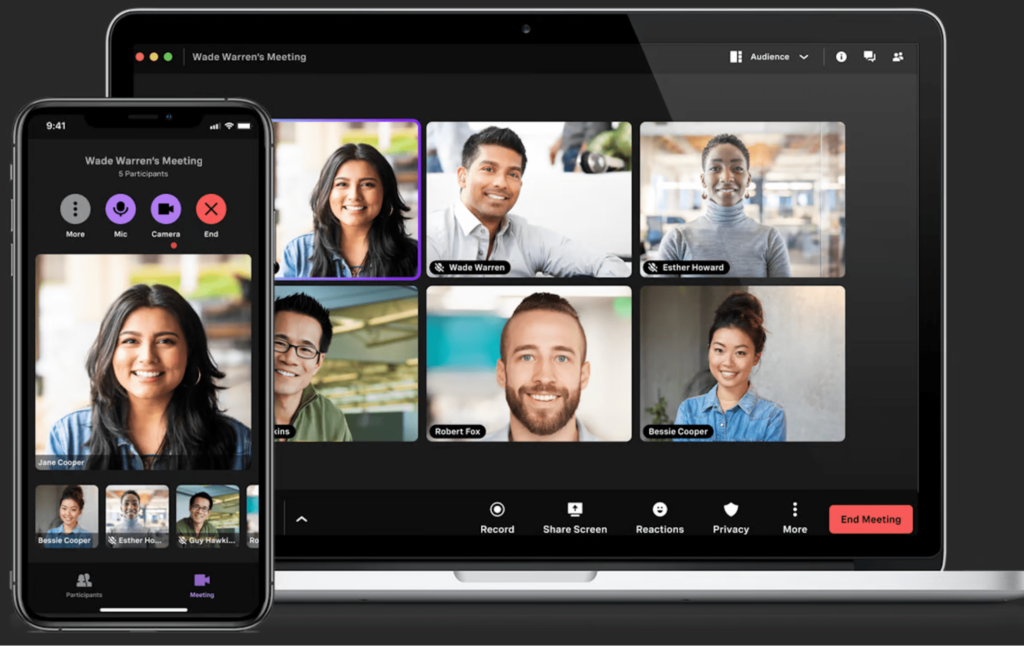 Vonage is a cloud-based communication platform that enables online coaches to interact with their clients seamlessly. With its video conferencing, instant messaging, and cloud-based online phone system, Vonage makes it easy for coaches to conduct remote sessions and maintain constant communication with their clients. Its user-friendly interface and reliable connectivity ensure that online coaching sessions run smoothly without interruption or technical glitches.
It allows users to make business calls from any device with a stable Wi-Fi connection, ensuring a professional and accessible line of communication with clients, colleagues, and more, regardless of location. With this system, users can attend conferences, network, and keep their brand top of mind.
Additionally, the virtual phone system helps businesses save upfront costs and scale their operations with ease, without the need for extra equipment, server space, or extensive hardware. Users can choose from different terms, including key system unit (KSU), PBX, VoIP, and UCaaS. Their easy-to-use and efficient system is perfect for online coaching, where effective communication is essential.
10. Podcastle: online video creation and conferencing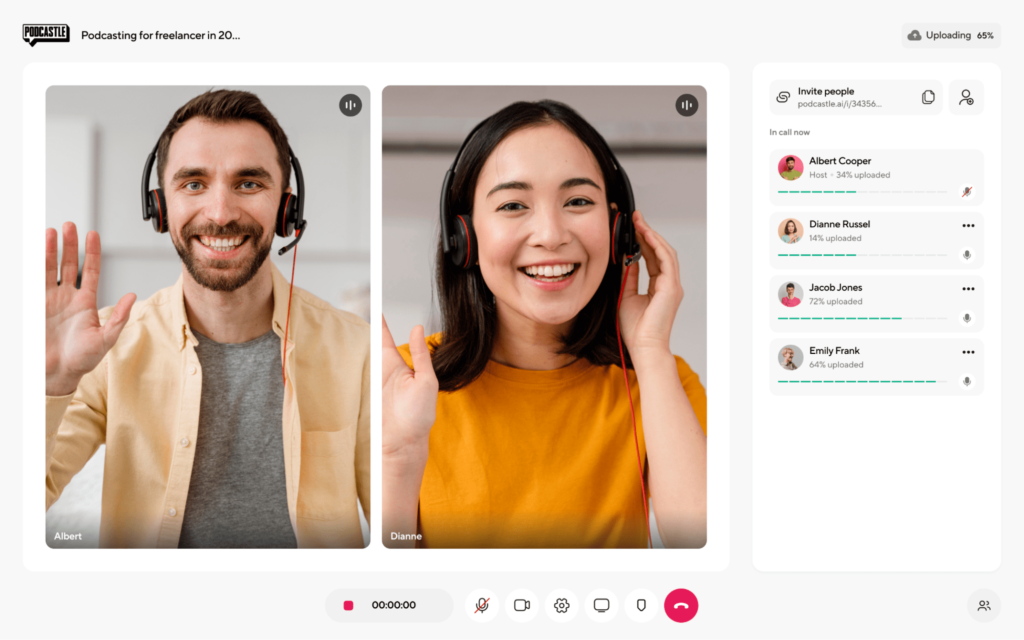 Podcastle is an online content creation platform that is great for people of any background. Both seasoned coaches and those just starting their teaching career Podcastle will have easy time recording and editing video for their video tutorials. Thanks to its intuitive interface and AI-powered audio enhancement tools this platform is especially handy for coaches who are on a budget and short on time.
Both Podcastle web and mobile offer seamless video conferencing with up to 10 people. Clients don't even have to download anything and can simply join via the link. And it is all cloud-based. Even if recorded on phone, video recordings are going to appear on the client's Podcastle page once the session is over. This feature is perfect for those coaches who teach online classes and want their clients to have access and be able to go back to these sessions.
One of Podcastle's unique features is also Revoice with the help of which coaches can clone their voice and record voice overs for their tutorials without actually having to record. They can generate audio through text in minutes and manage their content creation process more productively.
Last words on the online coaching
In conclusion, with the rise of online coaching, coaches now have access to a wide range of platforms for online coaching and tools to help them provide personalized and effective coaching experiences to clients all over the world. While each tool has its own advantages and disadvantages, it's important for coaches to carefully evaluate their options and choose the ones that will best meet their specific coaching needs.
Whether it's a collaboration tool like Chanty to improve communication with clients, a scheduling tool like Calendly to simplify appointment setting, or a client management tool like CoachAccountable to track progress and provide accountability, there is a tool available for every aspect of online coaching. With the right tools and platforms, coaches can enhance their coaching services, grow their businesses, and make a positive impact on their clients' lives.
As technology continues to advance and online coaching becomes even more popular, it's important for coaches to stay informed and up-to-date on the latest tools and platforms available. By staying ahead of the curve and embracing new technologies, coaches can continue to provide the highest level of service to their clients and achieve their own personal and professional goals.