While Trello isn't as old as some software solutions like PayPal and Basecamp — having only been around for nine years — it certainly seems like it's been around forever. With over 50 million users, it's clear that this task management platform is here to stay.
One of the biggest selling points has always been the fact that Trello is totally free if you're only looking to use its base features. Of course, premium subscriptions are readily available to those interested in the extra perks that come with them.
For SMBs — or even larger organizations that just want to keep their overhead low — cutting down on costs is paramount to financial wellbeing. In an effort to keep your wallet filled and your team running smoothly, we decided to write this article.
We'll give you a full overview of Trello's pricing, exactly what you get for the money, and how to reduce the amount of cash funneled towards Atlassian. Be sure to read to the end to get the full benefit of this guide.
Trello pricing plans
| | | | |
| --- | --- | --- | --- |
| | Free | Business Class | Enterprise |
| Cost | $0/month/user | $12.50/month/user | $17.59/month/user |
| Minimum Users | 1 | 1 | 20 |
| Max Team Boards | 10 | Unlimited | Unlimited |
| Max File Size | 10 MB | 250 MB | 250 MB |
It's worth noting that all of Trello's plans include unlimited personal boards, cards, lists, and 2FA.
Trello — free vs. paid
Free CAN be enough
If your task management needs are rather light, then you might find that Trello's free plan is sufficient for the task at hand. This is especially true for those who use the platform to self-manage their workflow rather than oversee the productivity of others.
The fact that you get unlimited personal boards means you won't really notice the freemium limit unless you start making team boards — meaning individuals won't have as much incentive to upgrade to a paid plan.
That being said, there are other limitations that may be more obvious when using Trello as a free user. For instance, you won't have access to priority support. This may not seem like a huge deal but you'll wish you had a quick path to technicians once an issue arises.
Observer
You also won't be able to reap the benefits of Trello's observer functionality unless you get a paid subscription. This is Atlassian's take on guest users since observers can see boards — and all cards within them — as well as vote and comment.
They, however, cannot edit cards, move them around, tick boxes on checklists, upload attachments, or alter board settings. This is a perfect way to keep clients in the loop on the progress of a project without having to worry about them messing with the actual cards.
Observers are still able to download attachments on cards and export the entire board if they so choose. With that being the case, it's advised that you only give observer access to those you trust lest you end up with corporate espionage issues.
Views, integrations, and backgrounds
Free users will need to stick to the Kanban view since both the map and calendar views aren't available to those without a paid subscription. While the absence of the voting feature and an inability to create more than 10 team boards are limiting, there's a far bigger restriction in play.
We're, of course, referring to the extensive integration gallery of Trello that you'll miss out on if you don't throw a few dollars towards the developers (either by upgrading or getting Trello Gold.) This includes essential apps like Drive, Slack, and even CRMs such as Crmble.
On the aesthetic side of things, custom backgrounds and stickers are locked to users on the business class or enterprise plan meaning those sticking to the free version of Trello won't be able to tune things in accordance with their personal style.
How to pay less for Trello
Stay free
Obviously, the easiest way to avoid shelling out a large chunk of change on Trello is to keep your team on the free plan. This will ensure that both your monthly and annual costs for the software stay at a cool $0.
Business class
As we covered above, the business class plan normally costs $12.50/month for each user you add to the team. However, the price drops to $9.99/month if you switch over to an annual billing cycle.
While this may not seem like a massive amount saved, a team of five users would essentially get their fifth user's subscription for free if they pay every year rather than every month. A team comprised of 10 people would save $300/year.
$300 is enough for a month of Basecamp Business and ProofHub Ultimate combined with an extra $100 to spare — or three months of either solution (which both offer unlimited user capabilities at no extra cost.
These savings continue to rise as you look at larger-scale use cases but, if the size of your team justifies it, you may want to look into Trello's enterprise plan rather than going for business class.
Click here to get a 14-day free trial of Trello Business Class!
Enterprise
At first glance, you may be wondering why we'd even talk about the pricier enterprise plan (try saying that 10 times fast) when the focus of this article is saving money. There's more to it than meets the eye though.
While it's true that enterprise users pay $5 more each month than their business class counterparts, scale becomes your friend when you're on the enterprise plan. In fact, it's possible to get your per-user cost down to $7.38/month (cheaper than annually-billed business class).
| | | | | |
| --- | --- | --- | --- | --- |
| User Count | 20 (minimum) | 1,000 | 2,500 | 5,000 (max*) |
| User Pricing | $17.50/month | $13.13/month | $9.75/month | $7.38/month |
If you're trying to pay the absolute minimum per-user cost for a paid Trello plan, then there's no beating enterprise. Of course, this is on the condition that you have 5,000 users on standby, so your total team-wide expenditure will still be five figures per month.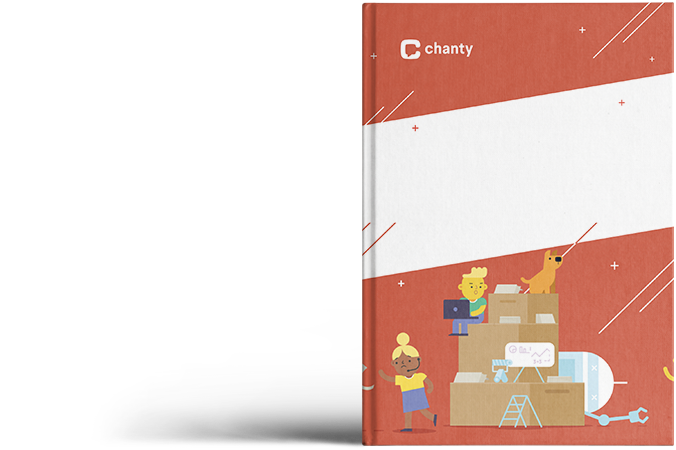 Communication issues at work?
"50 Surefire Ways to Improve Your
Team Communication"
Get eBook
Trello alternatives
Price isn't everything. Generally speaking, functionality is usually just as important as the pricing of a platform, if not more decisive in some cases. That's why we decided to compile a few viable alternatives to Trello along with their respective monthly costs.
Tool
Plans
Pricing
Slack + Workstreams
Note: free users cannot use integrations such as Workstreams.
Free
Standard
Plus
Enterprise Grid
$0/month/user
$8/month/user
$15/month/user
Custom
Asana
Basic
Premium
Business
Enterprise
$0/month/user
$13.49/month/user
$30.49/month/user
Custom
monday.com
Basic
Standard
Pro
Enterprise
$8/month/user
$10/month/user
$16/month/user
Custom
ProofHub
Essential
UltimateControl

$50/month (unlimited users)
$99/month (unlimited users)
Basecamp
Basecamp
Personal
Basecamp
Business

$0/month (up to 20 users)
$99/month (unlimited users)
Freedcamp
Note: enterprise subscriptions have no monthly option and thus must be paid annually.
Free
Minimalist
Business
Enterprise
$0/month/user
$2.49/month/user
$8.99/month/user
$16.99/month/user
Chanty
Free
Business

$0/month/user
$3/month/user
Some of the solutions above also have discounts for those who bill annually, so be sure to visit their websites. If you decide to go for Slack or Asana, then check out our pricing guides on both of them to learn how you can save money while using those platforms too!
How does Trello compare to Chanty?
Affordability
If you're eyeing both options but aren't sure which one is the right pick for you, then this section should help you make up your mind by highlighting the differences between the two. Let's start with the focus of this article: pricing.
Either platform can get you on a free plan but when comparing paid subscriptions, the fan favorite team chat app is the undeniable victor by quite the landslide. Even if you go for Trello's business class and bill annually, its Chanty is still three times cheaper.
Task management and team communication
Again though, price isn't everything. When it comes to functionality, the two have their own strengths and weaknesses. Chanty takes the cake in the team communication department but that's a no-brainer since it literally focuses on that aspect for its value proposition.
In terms of the Kanban board interface that Trello has become famous for, Chanty has also released that feature.
That's not to say that the collaboration tools aren't capable of task management since it does a decent job!
In fact, the Teambook feature was designed to make collaboration and organization as simple as possible. Whether it's tasks, messages, or files, Teambook lets you access every piece of key information seamlessly.
Integrations
Those who fancy integrations will be glad to know that both solutions support them. Trello currently has a more expansive catalog due to their six-year head start but Chanty is constantly adding new apps and even lets you submit requests for specific tools you wanna see.
Free users will also be able to use up to 10 integrations as opposed to Trello's one. While either platform lets paid users integrate an unlimited number of apps, unlocking that level of liberty is still far cheaper when you go for the C-team.
Calling
With certain public health concerns continuing to make headlines, native functionality for calls has gone from a convenience to a necessity. Fortunately, Chanty supports audio calls, video conferencing, and voice messaging to help you stay connected to your coworkers.
While Trello doesn't natively support online calling, you can still use the Google Hangouts integration (or power-up, as they call it) to have video chats with other users on the board. It won't be as cohesive as a native experience though.
Choosing
Those torn between the pair should analyze what their biggest priorities are. If most of your software needs revolve around chatting, then Chanty would be your best bet. However, if task tracking makes up the brunt of your workflow, Trello might suit you better.
If all else fails, there's nothing wrong with getting both. In fact, having Trello for its task-managing Kanban system and Chanty for its robust communication capabilities would make quite the dynamic duo.
Before you go: non-profit discounts
Those running a non-profit organization will be glad to hear that Trello offers a whopping 75% discount on the business plan. That means charities who want to utilize the software for their altruistic missions will only have to pay a quarter of the usual price.
This makes a big difference since these foundations do their best to keep operating costs at a minimum. Every dollar saved can go towards helping others, so it's nice to see billion-dollar companies like Atlassian offering extra incentives for philanthropists.
All you have to do is head to Trello's contact page, attach proof of your 501(c)3 status, and wait for the discount to be applied. Provided your documents are submitted properly, this shouldn't take very long at all.
Note: educational institutions get a 30% discount.
Conclusion
As you can see, reading the fine print can save you hundreds or even thousands of dollars on your Trello subscription. There are a few factors that you need to consider but you don't have to get into rocket science to realize how much money can be reserved for other expenses.
It all comes down to which features you need, deciding if the upgrade to a paid plan is worth it for you, and whether or not your company has the necessary scale to reap the benefits of bulk pricing.
If this guide helped you save money and/or served as an interesting read then be sure to share it with a friend or two so that they can get some value out of it for themselves. That's all for now, stay safe, and keep saving money!