Across the world, an average working week is typically 35 hours, which means most of us end up spending 7 hours a day at office desks.
It is safe to say that in a typical working week, we end up spending at least 1/3rd of our time at the office tables. And that's a lot!
Sure, team collaboration tools like Chanty help improve productivity and business communication. But the ambiance and desk decor play a crucial role in productivity too.
According to research by Techtoday, office tables that introduced green plants and let sunlight in improved the productivity of employees by up to 6 % and enhanced creativity by 15 %.
In this article, we discuss desk decor ideas to turn your workplace from drab to fab. Particularly if you are going through employee burnout — a change in the office cubicle decor can do wonders for your workspace.
Introduce living plants for desk decor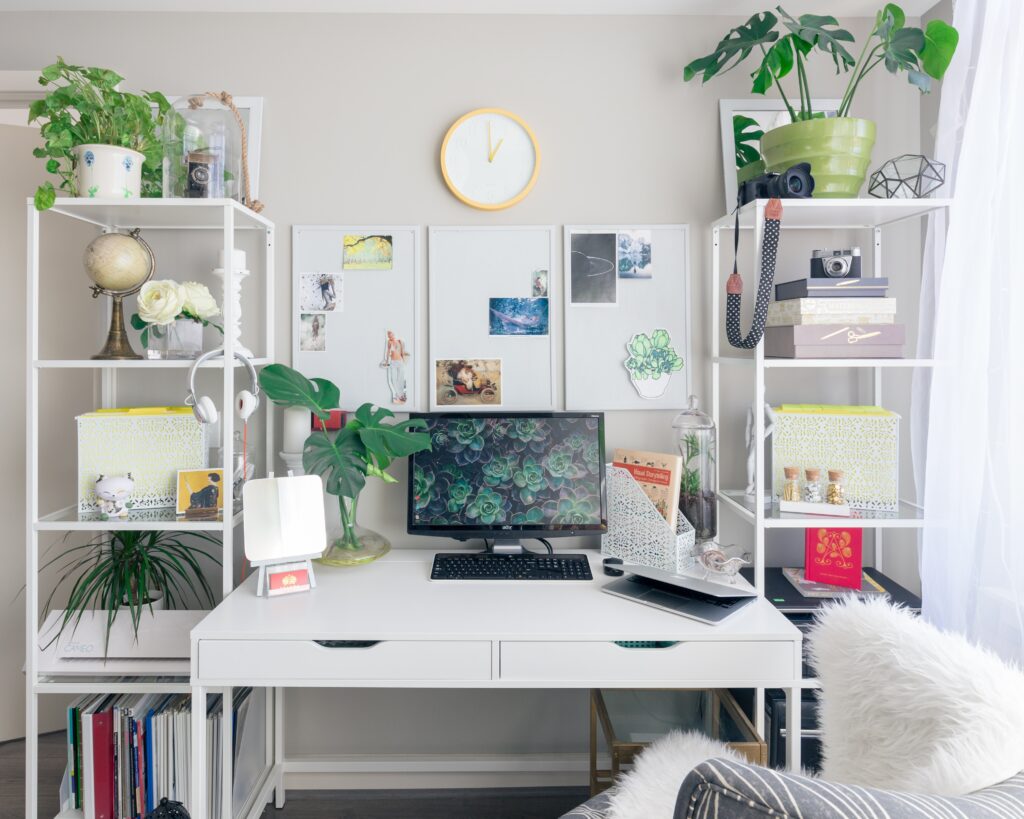 Photo by Slava Keyzman on Unplash
Introducing living plants as office cubicle decor can reduce stress and enhance the sense of well-being. It's not feasible to get a bouquet of flowers every day, but a pop of green would be just perfect. A trio of succulents for example is a good pick because not only are they inexpensive but also low-maintenance.
Here's a list of a few more plants— Devil's Ivy (also called pothos which is an evergreen vine); Aglaonema (also called aglos); Ficus Benjamina (also called weeping fig); Bromeliads; Philodendron; Peace lily; Dracaena; Sanseveria and — of course— Cacti.
A 2010 study by the University of Technology, Sydney discovered substantial reductions in stress levels amongst workers when plants were added to their workspace. "Results included a 37% fall in reported tension and anxiety; a 58% drop in depression or dejection; a 44% decrease in anger and hostility; and a 38% reduction in fatigue."
If you want to make a great difference in improving your workspace, then invest in some green plants. They help you breathe better, that in turn makes you feel fresher. Now feeling fresher will make you do your tasks more efficiently and effectively. On a side note, plants will also help reduce any pollution in your workspace.
Put up inspiring quotes for cubicle decor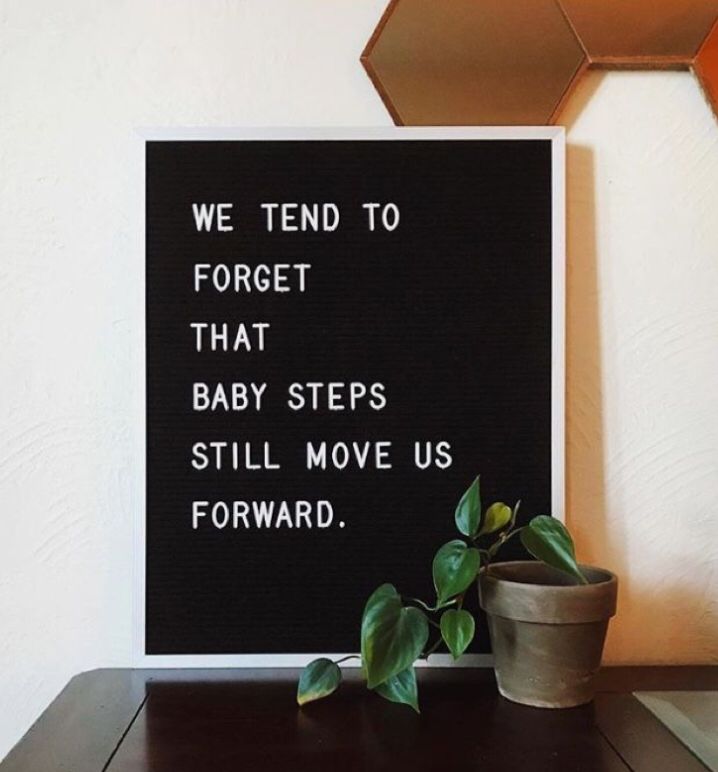 pinterest.com
Not all days are rainbows and sunshine, especially when it comes to work.
You may encounter plenty of moments like Monday blues that make you feel demotivated, frustrated, or even stressed. That's when an inspiring quote can pump you up and positively alter your mood.
According to Scott Sobel, a media psychology expert, and communications consultant, "Humans are aspirational. We want to look up to role models and leaders and follow what they ask. Leaders and their words–inspirational quotes–affect us on a primal level."
Remember specific productivity quotes from famous leaders that have stuck with you for the longest time? Frame them up for times when the going gets tough.
Manage time better with a desk decor calendar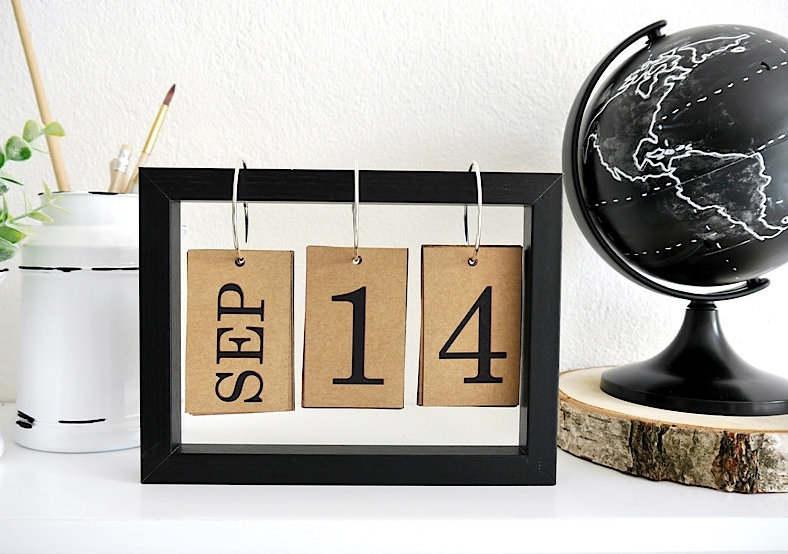 birdsparty.com
There are possibly hundreds of management tools and apps that claim to help you organize your project, life or work schedules, but nothing beats the beauty of a desk calendar. Despite contrary opinions, desk calendars are thriving even in this digitized era.
Especially if you have a huge work desk, it is easy to write on a desk calendar and shows all your upcoming plans at a glance. It helps you stay on top of your events, reminders, and appointments.
While desk calendars are great to stay on top of your schedules—productivity tools like Chanty add the cherry to the cake by making team collaboration as seamless as possible. Learn how Chanty can benefit your organization.
Jazz up with vibrant desk accessories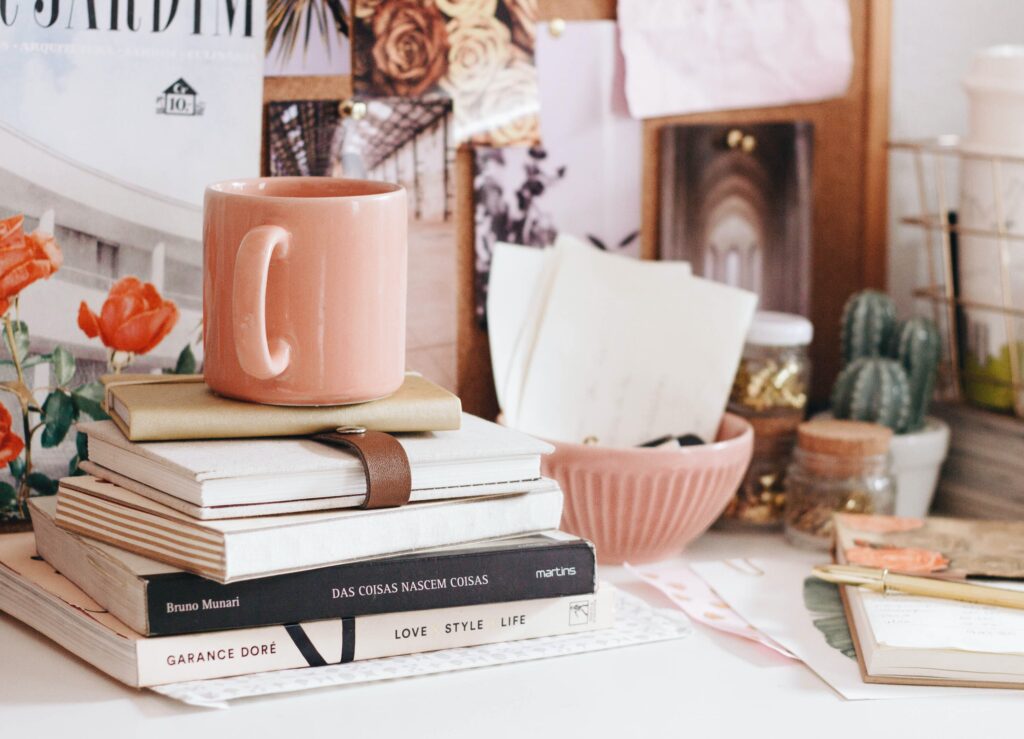 Photo by Ella Jardim on Unsplash
An office desk is bustling with all sorts of accessories be it pens, notepads, sticky notes, or highlighters. Take a few of these stationary items and use them as accent pieces— and see the magic they add to your cubicle decor. It will add stunning colors to your workspace and make your desk look less boring.
According to color psychology, cool colors like blues, greens, purples, and warm colors like red, yellow, and orange are great choices for workspaces. For example, go with a green lamp, yellow sticky notes, or an orange calendar. If you are someone who works in a creative field, a pop of green can be helpful, as is known to facilitate creativity.
Design your cubicle decor with floating shelves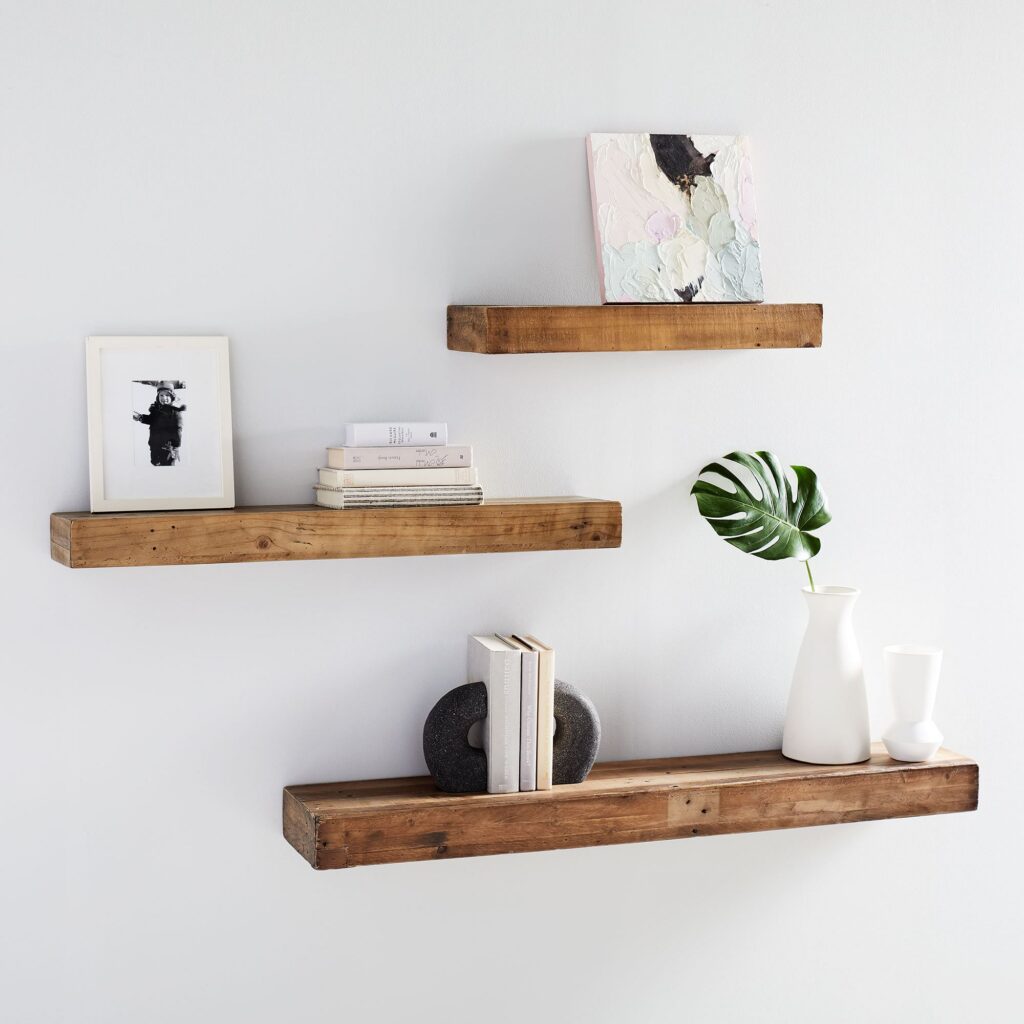 westelm.com
Unique and trendy in the truest sense, floating shelves are a great way to make use of your space, and make it look more aesthetic. Place some collectibles, books, or small plants. However, make sure that the space does not get crammed up as it can be distracting.
Floating shelves are a good addendum if there is less space. Similar to artwork, floating shelves should be placed at about eye level or 5 feet from the floor. In case you plan to hang the shelf on top of the furniture, then make sure it is around 10 inches from the top of the desk.
Scented candles to relax better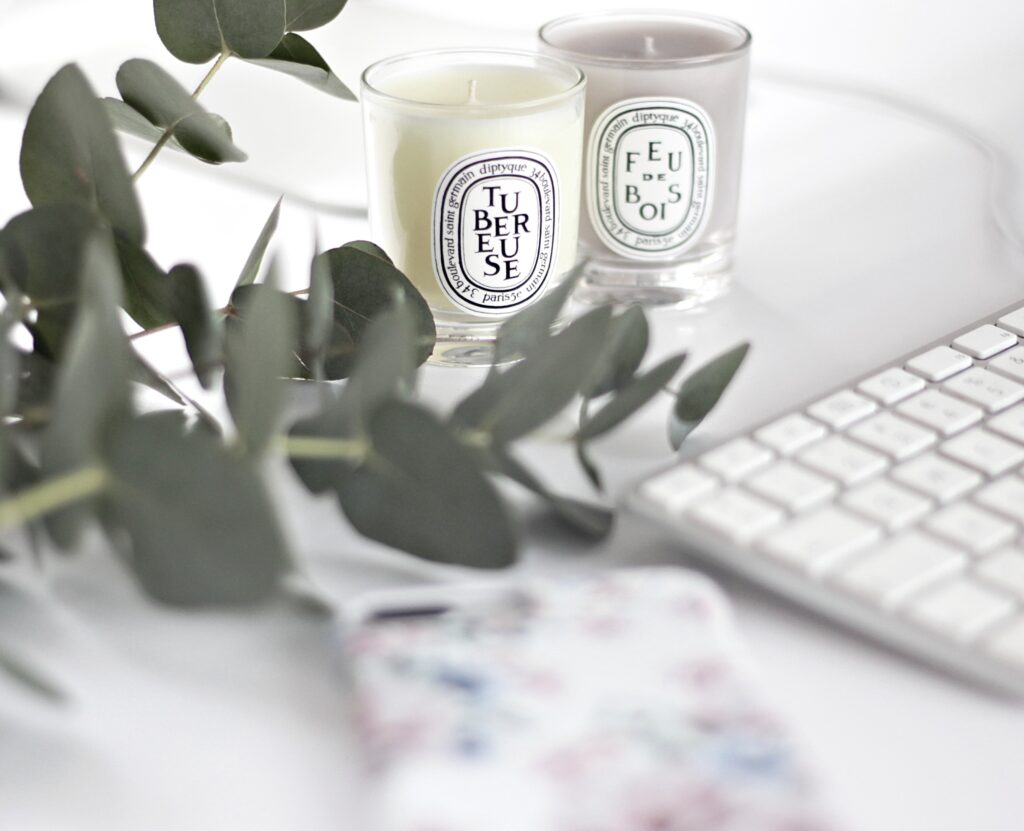 Photo by Johanne Kristensen on Unsplash
Sometimes work can get overwhelming. Even when your to-do list is manageable, you may find yourself stressed over the workload and collaborating with peers. Scented candles are an ideal workspace accessory that can help you relax better.
Furthermore, they have great decorative value, can help center your mind, and are the perfect mini-aromatherapy to relieve stress.
Stay organized with magazine holders and bookends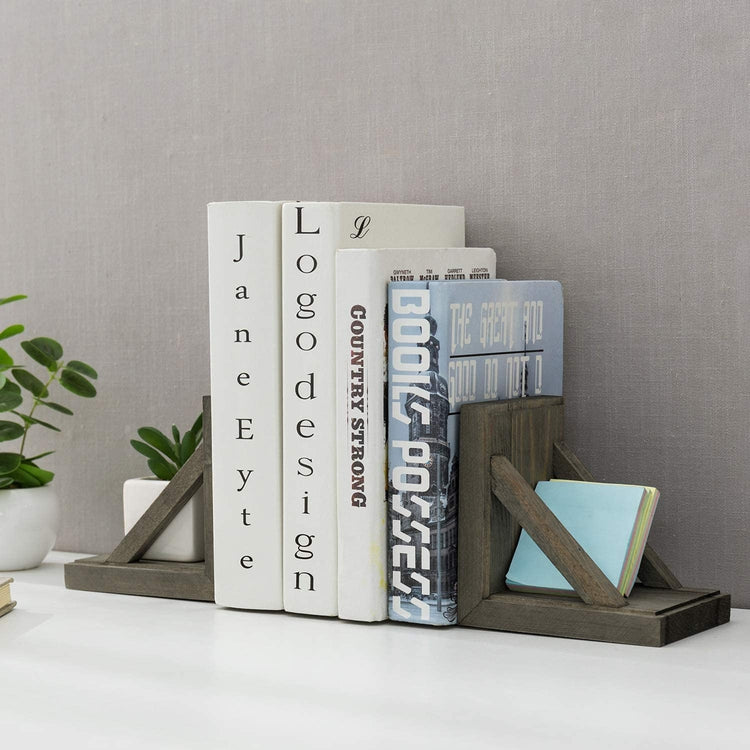 mygift.com
When reading "bookends," try not to see a shabby, dusty study in your head.
There are lots of modern, stylish, and even unique options available that you'll adore. It is guaranteed that your books (could be the papers, manuals, and folders you have filled with never-ending paperwork) will appear much nicer when they are placed between two attractive objects.
Bookends are the easiest way to organize your desk. They not only are visually appealing but make good enough space for papers and books and hence keep your desk clutter-free. After all, to be productive, you need to stay organized.
Snazz up with metallic accents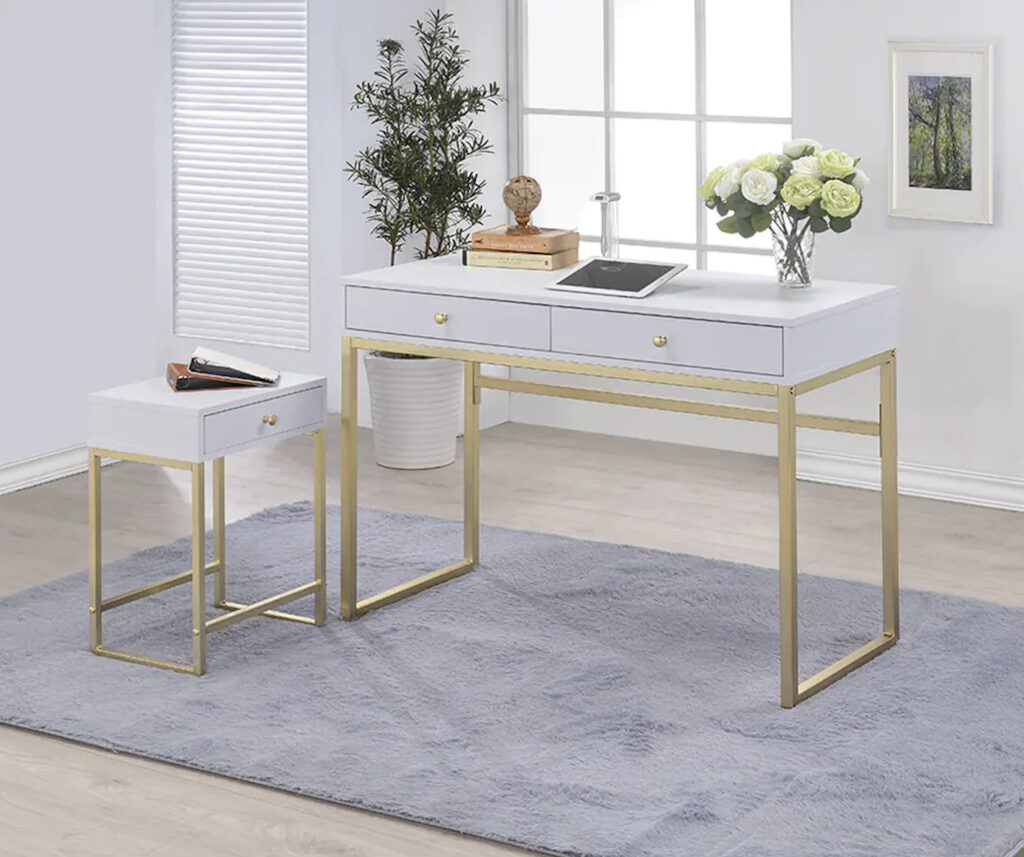 overstock.com
Want to add a dash of boldness to your desk? Go with metallics. Metallic accents can offer a fresh upgrade to your office space or in a very sophisticated and subtle way.
Popular metallic shades are silver, gold, chrome, brass, and rose gold. Both furniture and accessories have become really popular—like staplers, lamps, scissors, pens, to even wall art.
Black and white aesthetic desk decor ideas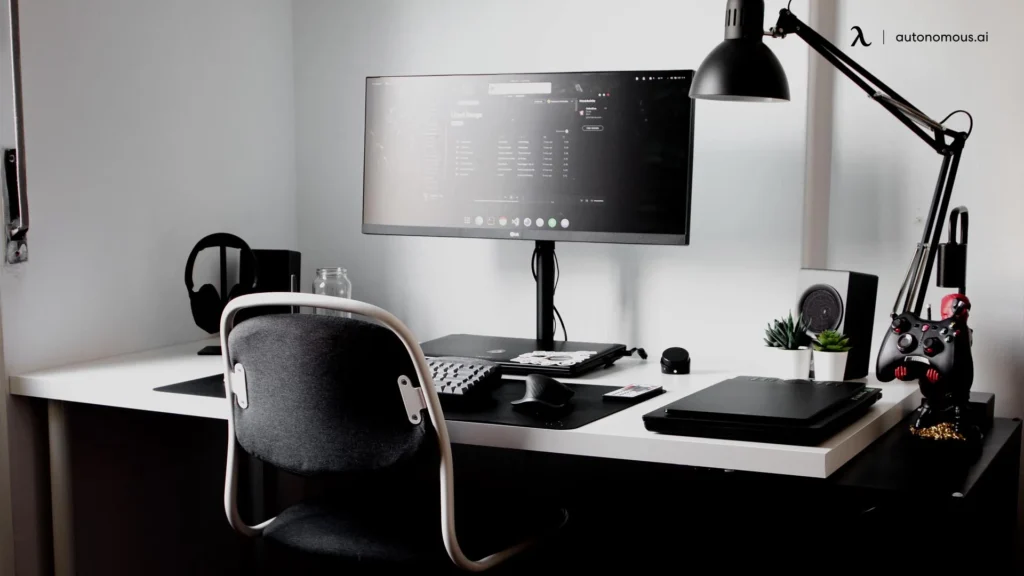 autonomous.ai
Nothing beats black and white desk decor. It's timeless and sophisticated. Particularly if you are not into vibrant colors, and are looking for a more minimalist vibe. Pick simple artwork that has clean lines in a black frame as it will not only look modern but also effortlessly chic.
To complement the black and white shades, you can go with grey-colored decor pieces like planters or vases. White floating shelves would also go well with it.
Get creative with hanging wires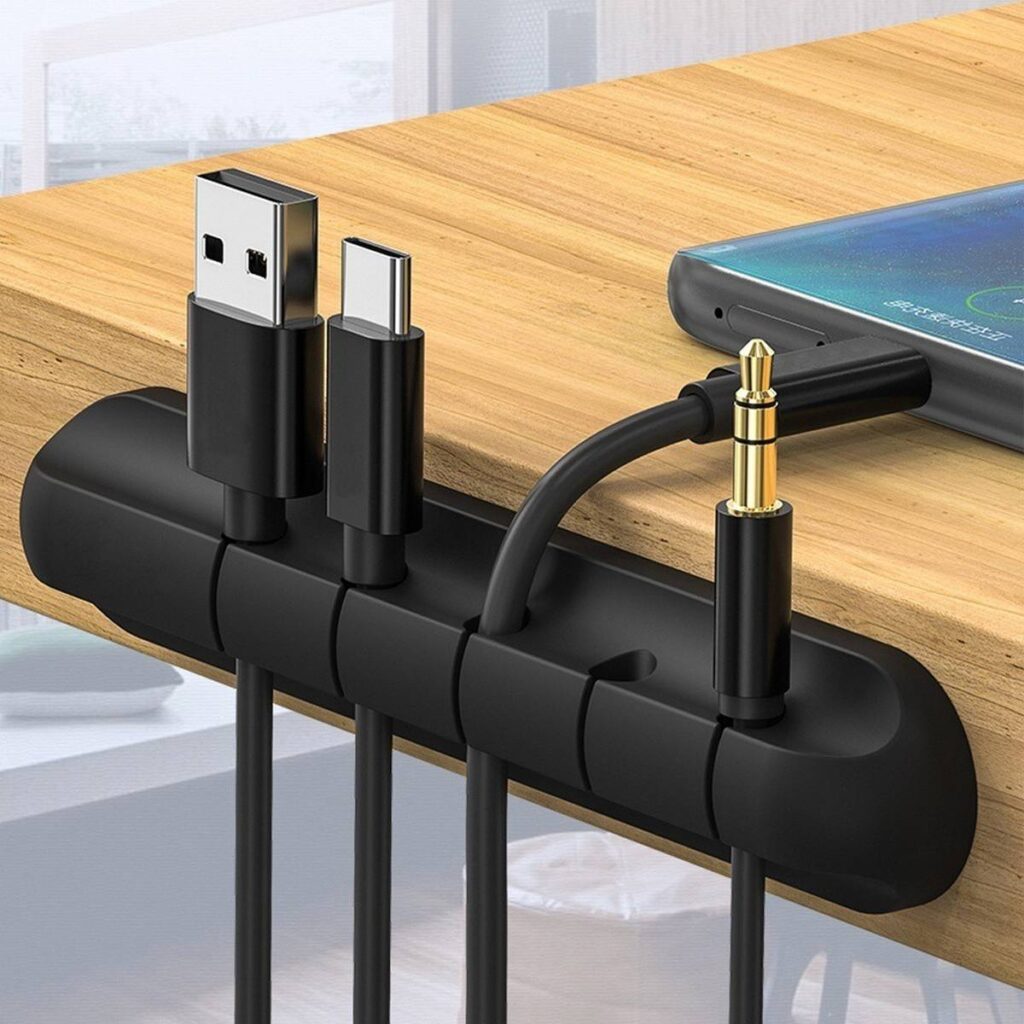 pinterest.com
No matter what, an office space will always have a slew of wires hanging here and there, be it chargers or extension cords. Unfortunately, it spoils the look and aesthetics of the entire workspace.
So don't fret; you can turn those ugly wires giving you an eyesore into something more appealing and organized. Simply take some colored tape, preferably one that contrasts well with your workspace colors, and tie them together for a more refined look.
Go for bespoke mouse pads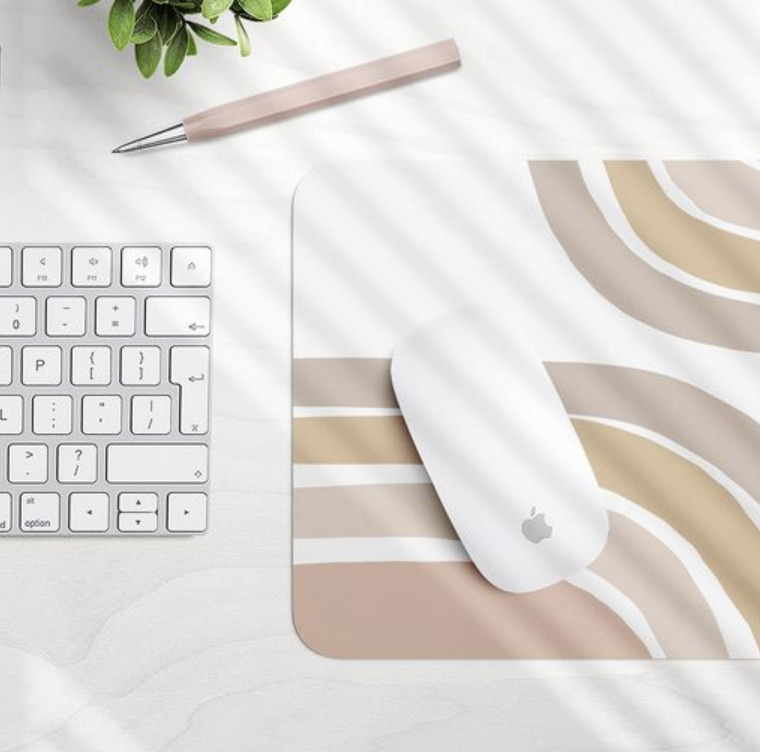 pinterest.com
Often ignored, a custom mouse pad can be a really cool accessory in your workspace. You don't always have to pick the same old boring black mouse. You can purchase or customize mouse pads in materials like leather, cork, and agate.
Use trays to organize the supplies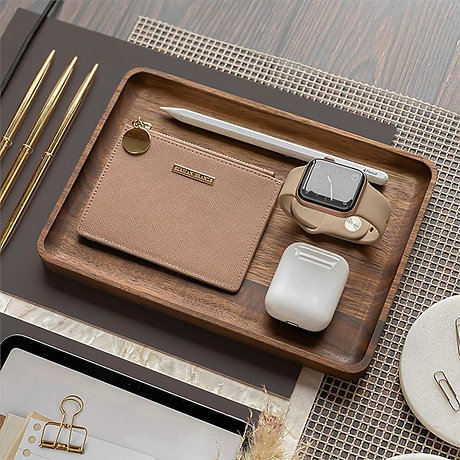 marmaroph.com
If you are someone who loves to use a lot of supplies and stationery items, then your desk is bound to look like a cluttered mess at the end of the day. Instead, place some trays on the desk, and keep the supplies there to keep the desk organized always.
Set up your table where you can get natural light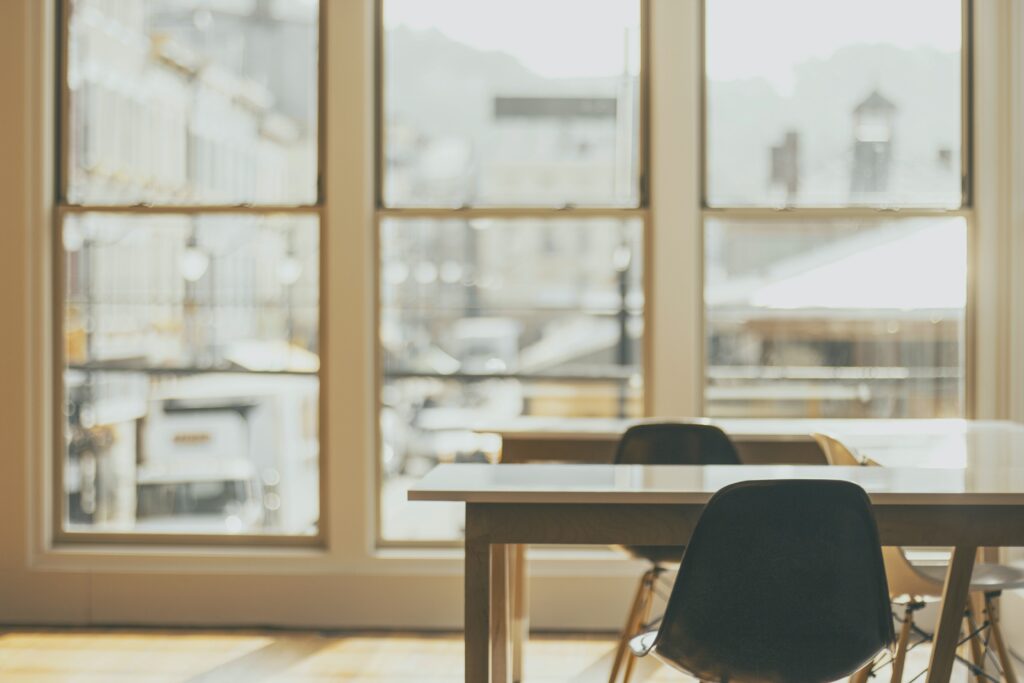 Photo by Matt Hoffman on Unsplash
Don't take the advantage of daylight casually; research proves that it can enhance your mood by increasing serotonin levels. This means you can be more productive and work in a good headspace if you set up your desk near ample daylight.
Rearrange your workspace such that natural light floods in and brightens your mood. You can also make good use of light therapy lamps that are meant to counteract winter blues and darker days.
Natural light helps your body stay in line with the natural cycles that guide your internal body clock.
Make the right use of colors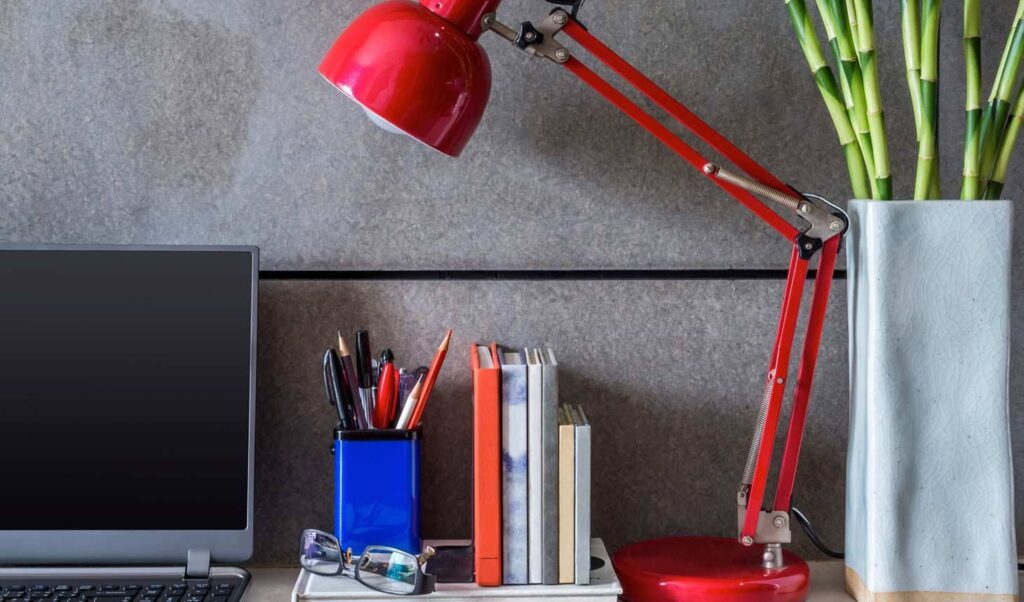 homeit.com
Colors can play a huge role in setting up your mood. However, different colors affect people differently. Some may find dark colors distracting, while others may find them soothing.
On the other hand, light colors are associated with a light and fresh mood. You may take notes of how colors affect you by hopping on Pinterest and checking out various shades against your mood and energy.
Choosing the right theme of colors can generally help boost your energy, thoughts, and sentiments.
Best desk decor ideas have personal touches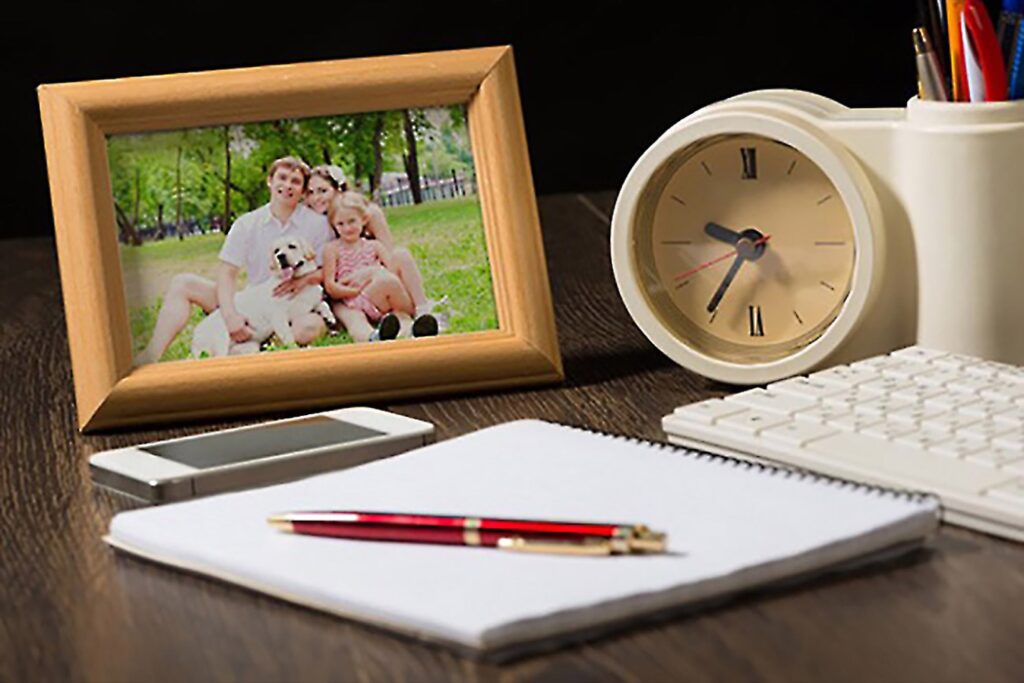 news.umich.edu
The ability to take control of your surroundings and set it up, so you can work the way you want is a key aspect of personalizing your workstation. Not only will this make you more productive (since it's tailored to your specific requirements), but it will also make you feel better about your workplace.
This implies that the furniture is set according to your preferences. Your favorite books are waiting for you on the shelf. The appropriate stationery you admire, and they're just a hand's reach away.
Whether you're staring at a lovely abstract artwork, a strong, graphic saying, or tapping a photo collage maker in compiling images of loved ones, the art exploration, and photos you show inspire you and make you feel good.
A relaxing cushion is perfect for cubicle decor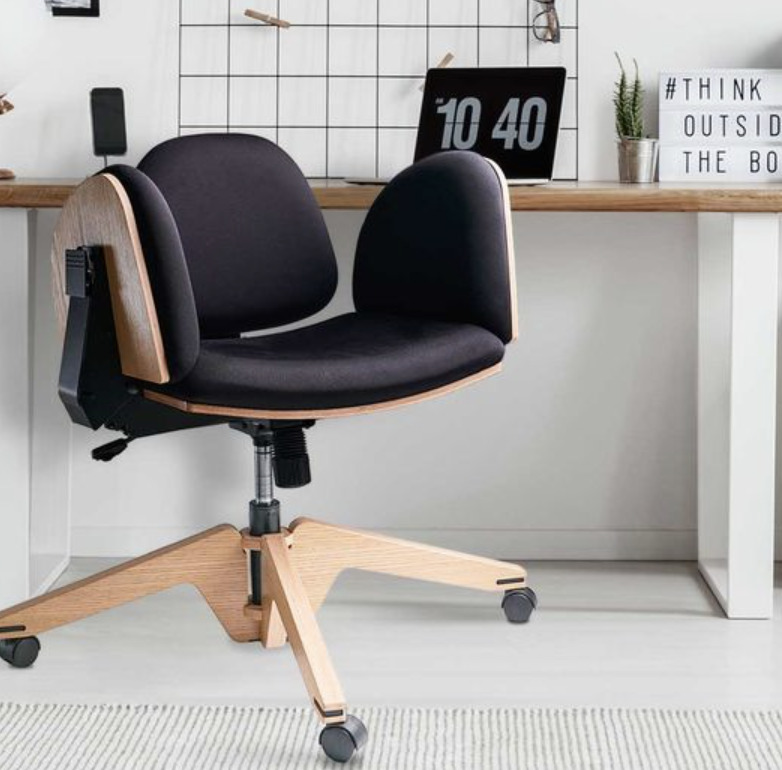 pinterest.com
Desk jobs can be your back's worst enemy at times. It can be detrimental for your backbone to sit all day without a comfortable cushion to support it.
It's better to purchase a cozy chair pillow – make sure it's a nice-looking one to add some good vibes. This will keep your back comfortable all day long in addition to looking good.
Keep your workstation clean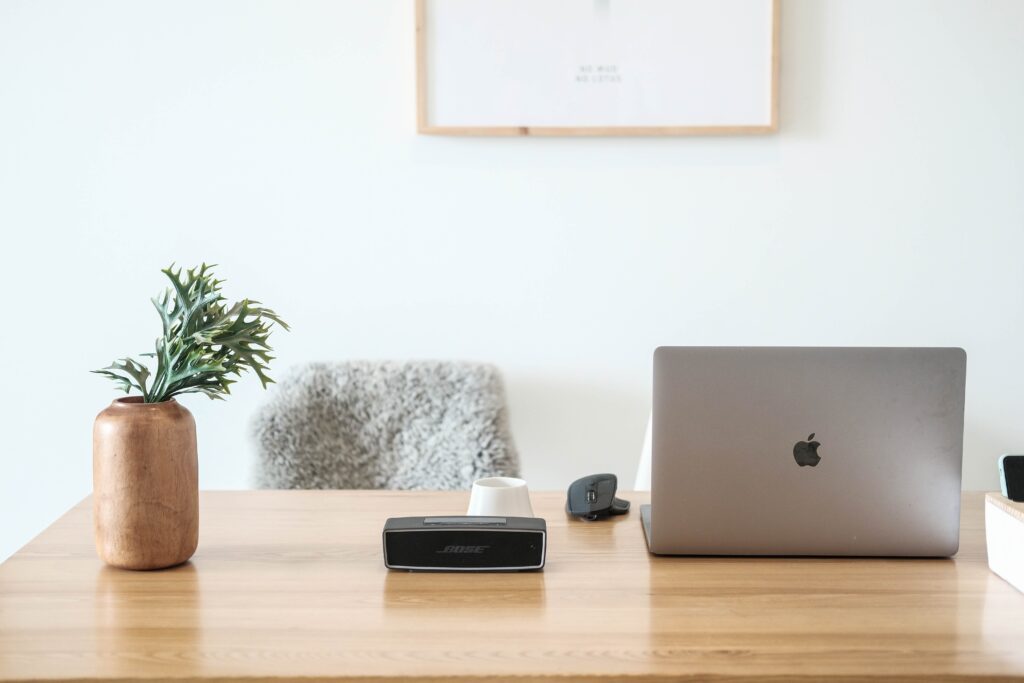 Photo by Minh Pham on Unsplash
You're probably not getting much work done if you're sitting in a messy place thinking about how you should clean it.
You can achieve this by getting rid of needless objects and sticking to whatever organizing system works best for you, so extra distractions and clutter don't get in the way.
Treat your desk as if it were a new document, and you're going to start writing a blog post or an email with it. A blank paper allows you to concentrate more. Imagine a document with a jumble of random words and numbers strewn across the page, and you have to write in between them.
Your brain will play tricks on you, making it tough to concentrate. The same may be said for a disorganized workplace.
Find a spot to sit by the window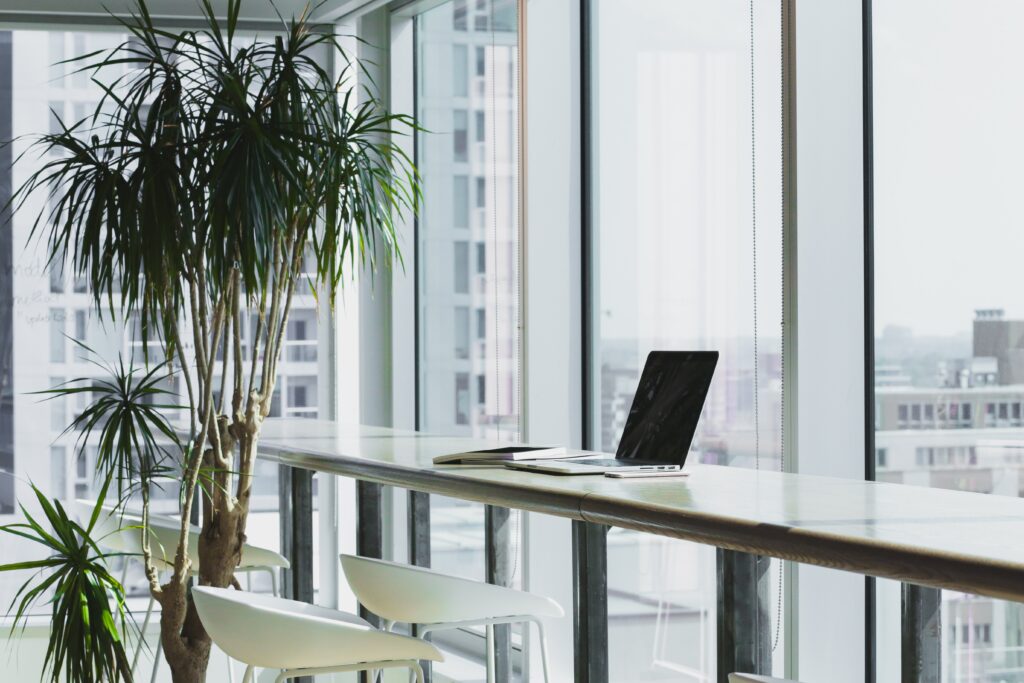 Photo by Alesia Kazantceva on Unsplash
Sitting by the window will surely recharge your energy! A window with a view, perhaps of a natural landscape, is another component of an ideal office. This is because looking out the window at the hills or a lake refreshes your mind.
Many people who work in cities don't have access to a view of nature, but even in a city, a view of trees or exquisite architecture has been connected to therapeutic benefits. If you can't get a desk with a view, another option is to pick an office in your building that is closest to an urban park.
A break trip to the park will refresh your thoughts and make up for the lack of a view.
What are your favorite desk decor ideas?
Having an inspiring and organized desk can make work easy, and you don't have to be an interior designer.
Just how work tools like Chanty can make enterprise messaging easy, even if you're not so tech-friendly. Be sure to implement any other quirky or minimal ideas you have too, you never know what you could discover.