If you're a marketer, you must have seen a bajillion articles with the same or similar title. Honestly, I get irritated with that as well.
So, I'm going to change things up slightly. I'll show you the tools and also talk about how they work together and small use cases to help your marketing team. If that works, read on!
In productivity we trust
Productivity is a tricky topic in companies. Some managers think spending a lot of time in the office equals productivity, while others think it's all about the work done.
In my opinion, it's about the work done. If you have a set of tasks for the day, finishing it completely makes you a productive member of the team. Sometimes we aren't able to accurately track the productivity of a particular team member.
Using the right tools can help you find out if your entire marketing team is going in the same direction.
A marketing team's woes
Marketing and sales processes are different. Or are they?
The sales process is straightforward. You prospect for leads, make a list, reach out to them, follow up and close. The tools you'll need are an email account and a CRM to track pipelines and send follow-up emails.
Compared to that, a marketing team's job is an Indiana Jones adventure, trying to find the right marketing channel that'll have the most impact.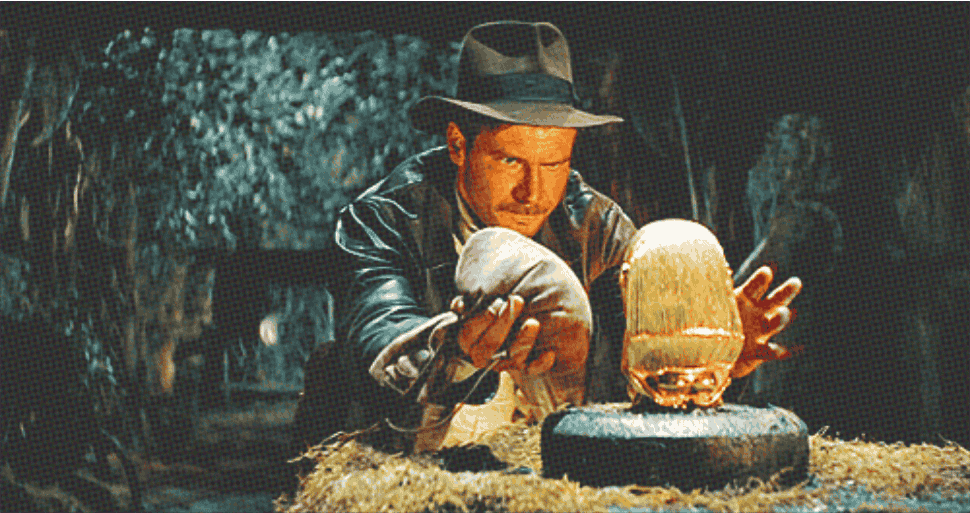 There are too many variables to consider. Marketing channels keep changing, the metrics need to be tracked and the success rate for each marketing effort should also be measured.
As a team you aren't sure about what channels to pursue and also what ideas to implement in those channels. You literally have to write Every. Single. Thing. Down.
Productivity tools for your marketing team
I've come up with a list of productivity tools we use at Find That Email and here's our experience on how we use them.
Google Docs
When people talk about tools, they talk about all hi-tech stuff with all the crazy analytics and all that jazz. But Google Docs is a canvas. You can make it work the way you want. It's malleable and works seamlessly for all employees. I believe it's a must-have tool for team collaboration. And the best thing about it, it's part of the Google Suite. Once you get Gmail, you get this tool too!
For a marketing team that wants a bigger picture of their efforts, look no further than Google Docs.

Find That Email's Google Sheets Copy
This is how we use Google Sheets.
We have a Google Sheet with the following columns:
Experiment Number

Name of the marketing activity

Channel

Marketing activity description

Category

Owner
The experiment number is very useful to distinguish each and every small marketing push. If there are two marketers in a team working on very similar experiments, the naming can be tricky. To avoid this, every experiment has a number and that is used as an identifying factor.
The category suggests what aspect of growth is trying to be improved. Say, if you have too many acquisition related experiments maybe you need to cut a few and add a few other experiments for Activation and Revenue generation.
The Owner is the marketer who is leading that particular experiment.
In addition, you could add a "Start date" and an "End date" column.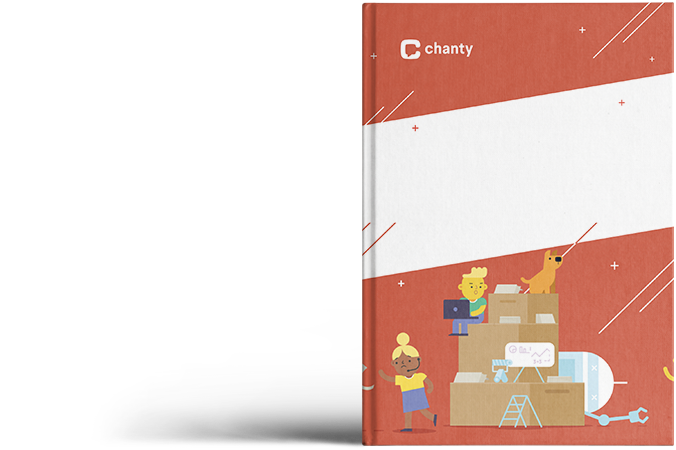 Communication issues at work?
"50 Surefire Ways to Improve Your
Team Communication"
Get eBook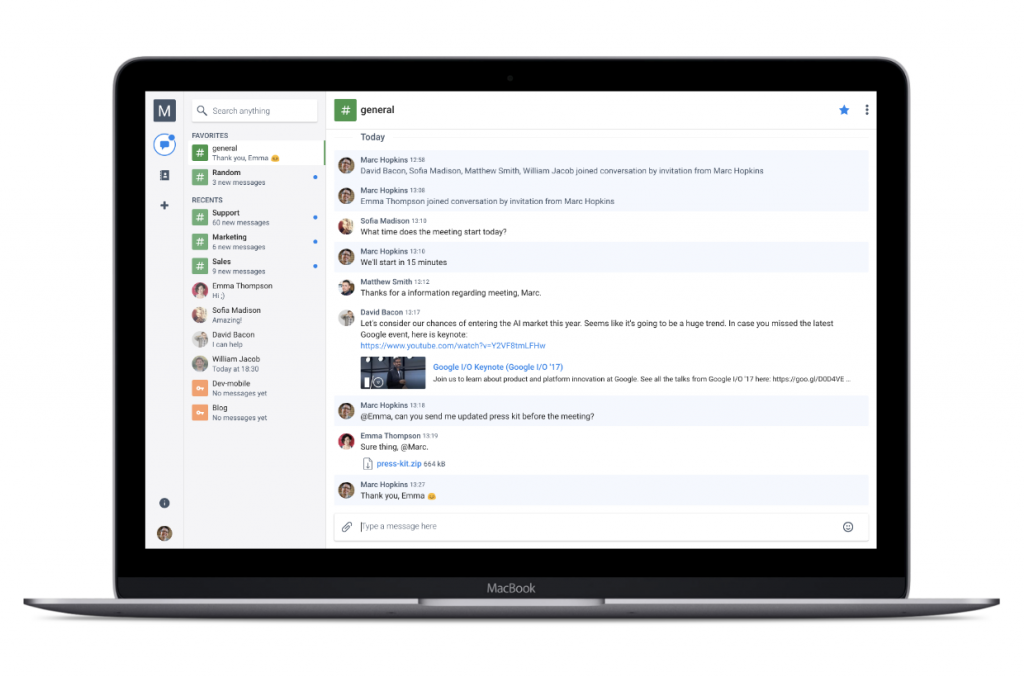 How do you communicate with your marketing team? I bet you are using some kind of chat tool like Skype. Well, it's time for a team communication tool now.

Why?

It gives you quite a few benefits.
First off, team chat creates a closed universe of you and your coworkers. This way you won't be irritated by the distracting chit chat coming from your friends in Skype. It lets you focus on work and stay more productive.
Secondly, It's not just a chat. Instead, you get a single notification center collecting all the notifications from the software you use. This way not only you communicate with Mark and Jenna from your team.
You can as well have a "conversation" with tools like Mailchimp, Zendesk, Google Analytics or any other work tools you use during your day at work. They'll be sending you notifications of the new sign ups, support tickets or weekly reports.
This way you and your team are always up to date which makes you head and shoulders above your competitors. Just think about how much time having everything at one place may save you.
Speaking of particular team communication tools, you've probably heard of Slack. However, Chanty is our choice as it's more simple and more affordable alternative. Chanty doesn't limit your message history and syncs all the conversations across devices on multiple platforms – web, desktop or mobile. The chat history of your entire team is searchable from the very first message. 
Trello
Trello has been spoken about, a lot. But they deserve every accolade that comes their way. Trello can show you the work done by the marketing team real time, the pending tasks and also the tasks that have been completed.
So how does Google Sheets and Trello work together?
When the Google Sheet is updated with the experiment, the experiment number is assigned to a specific owner.
This is reflected on Trello and the tasks are broken down further. So if a marketer is working on two or three experiments simultaneously, that'll be displayed on Trello.
You should use Trello to input the daily tasks for your team, that way you know how much work they're getting done, what's their pace and so on.

Hypothetical Trello Task Scenario
Process Street
Marketing teams include people with varied experience and strengths. But, a good marketer is a swiss army knife, they should be able to jump into any marketing channel and handle that with ease. But that's not the case.
To solve this issue of mismatching skills, you'll need to get Process.st. Process.st is a checklist app, that lists all the items that need to be performed for a marketing activity, step by step.
It has a simple and intuitive interface and you can add videos and text and images to explain the process better.
You won't spend time on training, with Process.st, the team will learn by executing. This saves a lot of time, that could be used just for execution. Process.st is like compound interest, you do it once and you see the benefits over time.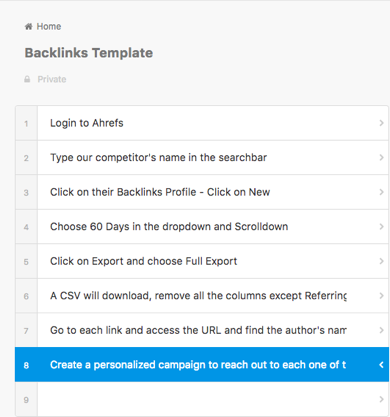 Process.st also works well with Trello. Just add a task to your team member and link the process street link on the Trello task.
Find That Email
No prizes for guessing what Find That Email does. Find That Email makes it super simple to start collecting email addresses very quickly.
With the help of their Chrome extension, you can collect 100's of relevant email addresses in a matter of minutes from LinkedIn.
With the Bulk LinkedIn Search, you can find emails one page at a time. This accelerates your prospecting process and your marketing team can focus on important things like crafting perfect emails.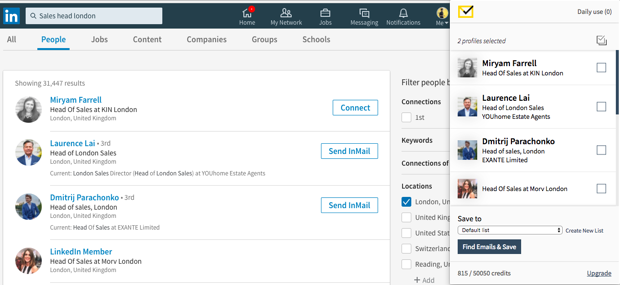 You can also integrate Find That Email to various CRM tools such as Pipedrive, SalesForce and Zendesk.
6. Scribe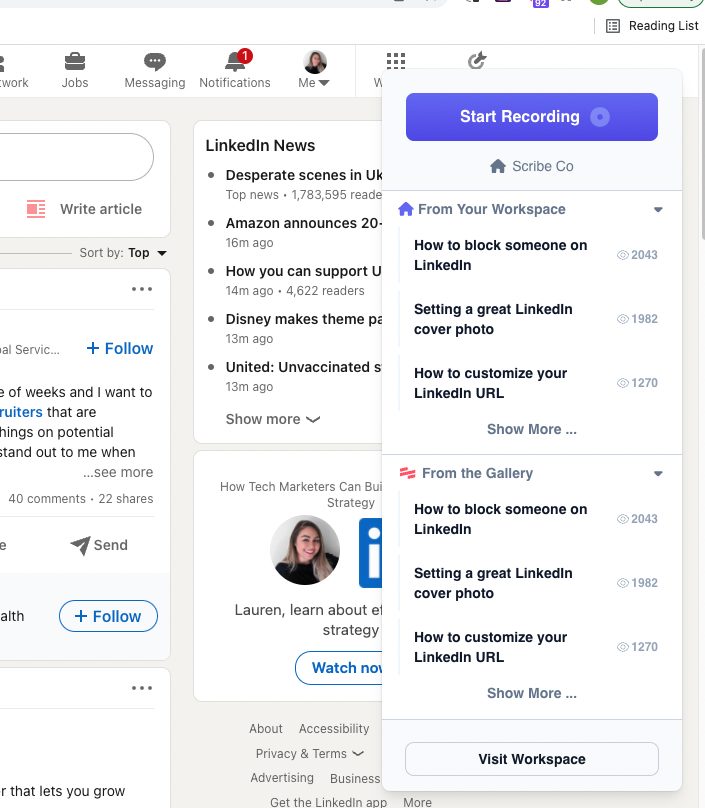 Scribe is the secret weapon I never knew I needed. If you've ever hosted a marketing team training, onboarded a new employee, or had to manually create a longwinded step-by-step guide (likely freezing your computer with the countless screenshots saved to your desktop), then you need Scribe, too. 
Basically, it's this really intuitive tool that records your screen – but instead of producing a video, it creates an instant how-to guide. This includes every single step you took, which you can easily edit or delete, and even includes a screenshot with indicators to show what you did. All you have to do is click the button and conduct business as usual. 
This tool not only saves so much time, but it actively strengthens your marketing team as a whole. Now, everyone can be an expert.
And because of its Google Chrome plugin, Scribe can be used with any other tool on this list. Simply download the extension, open the page, and click "Record." In seconds, you can share your knowledge through a link, or embed it in your CMS or knowledge base. 
The extension also recognizes what site you're on and suggests other Scribes for that page. This built-in support system is a HUGE asset when tackling new projects. It even specifies which guides were made by your team for instant access to the most relevant information. 
Use the tools to their potential
From my understanding of tools, the ones that can be customized to your needs are better than the ones that are pre-set in their ways. Trello and Google Docs can be used any way you want them to be used and this gives the flexibility a marketing team needs. Business chats like Chanty are aimed to improve team communication and get everyone on the same page. 
Say you are starting out and creating a marketing tool framework. Sit with your team, understand each tool and its potential. Find out their use cases and figure out a way to sync these tools and make them work together. If you succeed, you'll have a productive marketing team!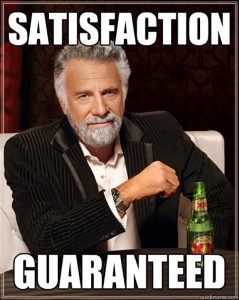 I've obviously missed out on a bunch of tools. What other tools do you use with the software I've mentioned? Let me know the use case and I'll add it to the article!
Thanks for reading.